The Innovation Game
How Rapha's fabric technology continues to lead performance advances in cycling's most specialist – and emerging – environments.
20 May 2022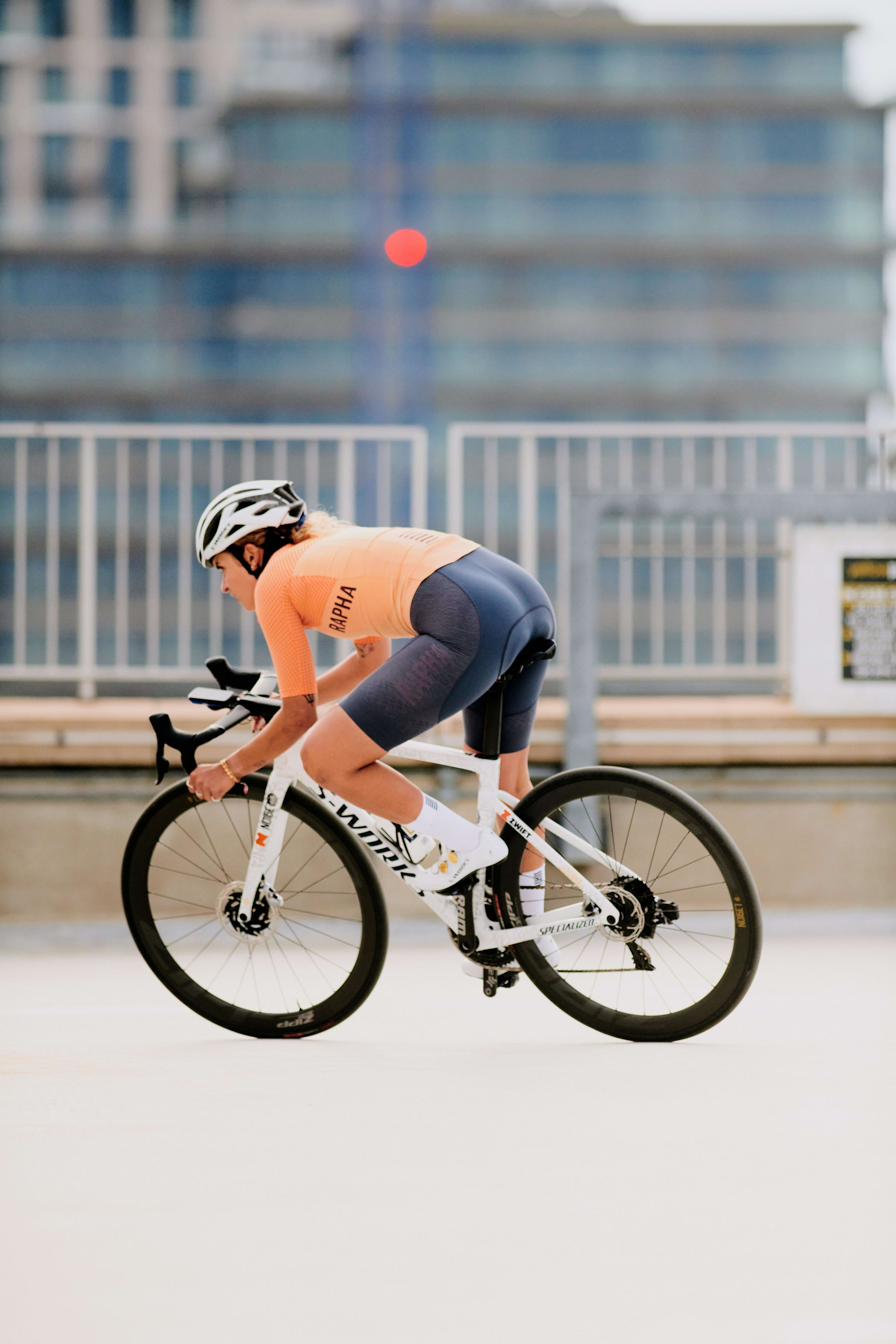 In elite-level bike racing, nothing is permanent except change. The situation can shift in an instant, one move can make all the difference, and one day can make an entire career. What determines how long a racer stays at the front is their ability to adapt.

But recently the sport has been changing in more significant ways. In the US particularly, road racing has been in decline, replaced by a resurgence in inner city crit racing and the emergence of endurance gravel racing. And with the shift away from the old centre ground has come a shift in elite-level racewear.

The requirements of high-speed crit racing and endurance gravel racing might be poles apart in practice, but they are very similar in their specificity. Keen to keep up with the demands of our elite athletes, Rapha's design team set out to create the new Pro Team Crit and Gravel Jerseys.
"From the outset, we knew that these jerseys were going to be highly specialised," explains Harry Osborn, product designer at Rapha. "They're not for everyone, but that's kind of the point."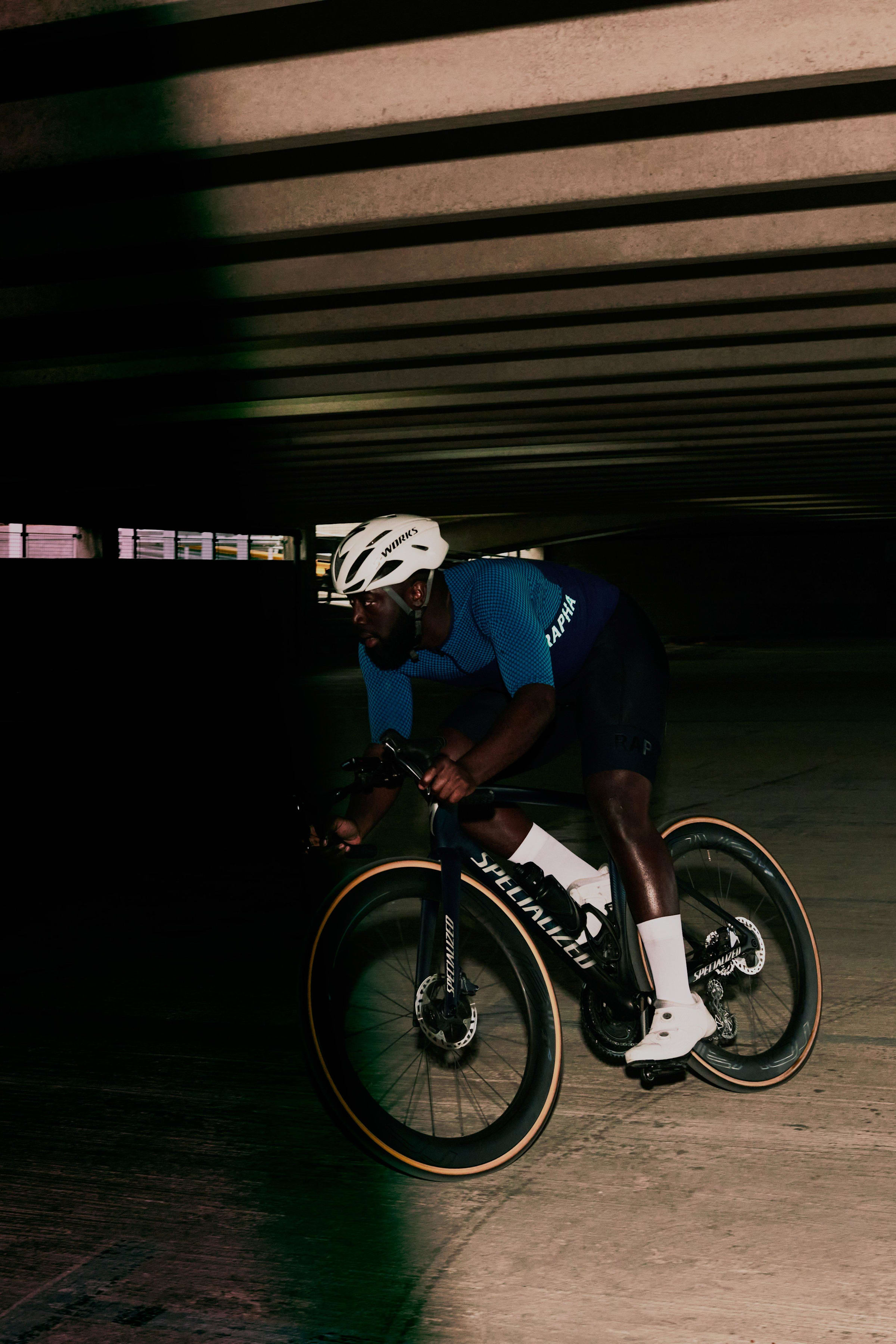 In the case of the new Pro Team Crit Jersey, every step of the development process was taken with one team in mind: L39ION of Los Angeles, whose domination of US crit racing relies, at least in part, on having the most aerodynamic equipment available.
"We had the Aero Jersey," says Harry. "But we wanted to elevate it one step further and really target the high intensity of crit racing where muscle support, moisture management, and aerodynamics are all really important. It was all about creating the fastest possible jersey for this very specific type of racing."
Drawing from extensive research conducted as part of Rapha's earlier Aero Project, which focused on TT race suits, the new Crit Jersey began to take shape. "We had already learned a lot about fabric types, fabric placement, and fit in the wind tunnel, and we distilled all of that down into this jersey," Harry tells us.

"We learned that reducing seams across the shoulders and chest was very important. The pattern we've created has a shoulder dart but no rear shoulder seam at all. There's a seam across the chest and one across the back which leaves you with textured fabrics – chosen specifically for their aero credentials – positioned perfectly to trip the air as it passes over the shoulders."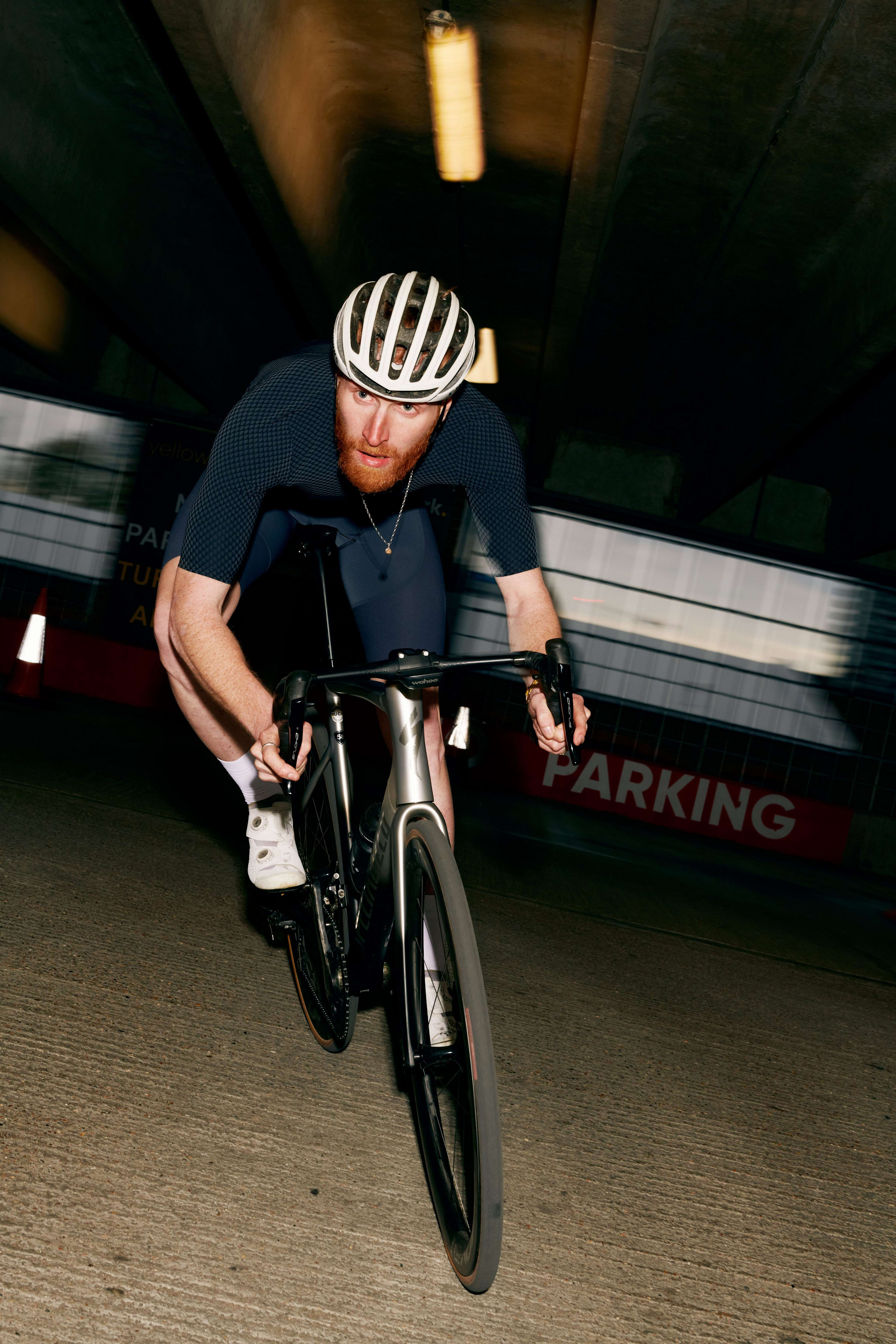 And the story doesn't end there. As air flows over the shoulders and across the back, it would ordinarily be disrupted by the excess material on the pockets – but not here. To ensure the pockets lie flush against the body when not in use, the Crit Jersey features an entirely new construction.
"The jersey is built around the idea of there being no distractions, but it still needs pockets," explains Harry. "All the pockets on the Crit Jersey are bonded to reduce bulk and the construction is pared back so that there's no unnecessary turbulence. It's one of the most technical garments we've ever created."
To reinforce that technical, race-ready feel, the rear hem of the Crit Jersey also features a low-profile bonded construction, while the low-cut collar minimises irritation and aids heat convection during tough efforts. But what holds everything together is the lightweight woven fabric used to create several panels including the back panel.
As any racer will tell you – feeling fast is often as important as being equipped with the latest developments in fabric technology. And while it may be a subjective measure of performance, the Crit Jersey is one of the fastest-feeling jerseys we've ever made. "By using the woven fabric, you're able to achieve a much better compression to weight ratio, giving you that locked-in race feel with a much lighter garment," explains Emma Bentley, Rapha's fabric development manager.

The woven fabric is also highly durable, offering a feeling of protection to complement the sensation of security that comes with compression. "It's tear resistant, and from a strength to weight perspective, it far surpasses anything you could achieve with a knitted fabric," Emma adds.

Our development of woven fabrics began with the Pro Team Powerweave Bib Shorts, and is an innovation that has begun to make its way into a number of technical garments – particularly jerseys. With its impressive strength and durability to weight ratios, woven fabrics not only offer opportunities to address issues faced by road racers, but gravel athletes, too.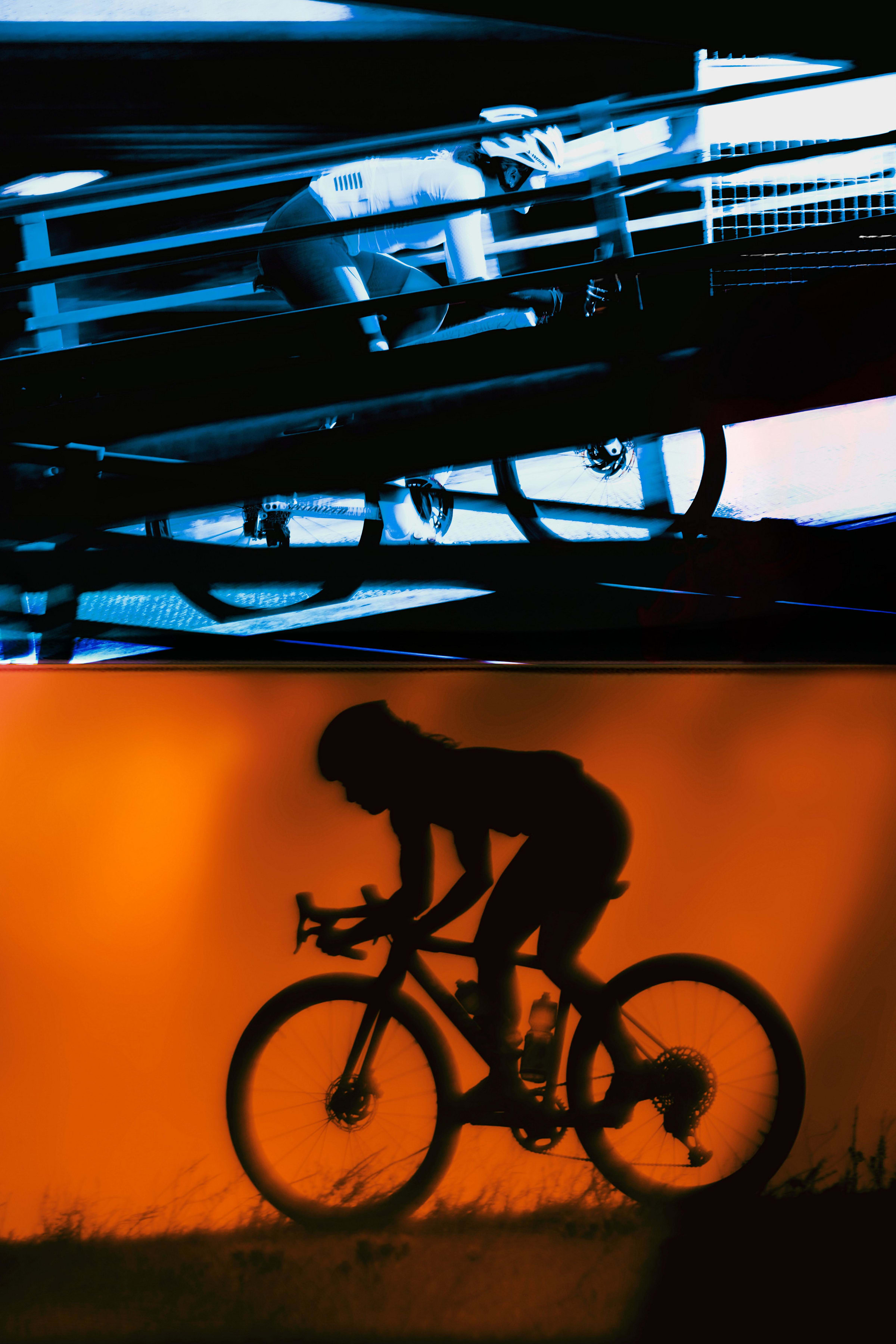 Race distances regularly run into the hundreds of miles at US gravel events so riders are required to carry everything they'll need to sustain themselves and their machines. Midway through the legendary Unbound Gravel course in Kansas, there's a 100km section with no resupply point of any kind. The new Pro Team Gravel Jersey was created to deliver complete self-sufficiency and extra ventilation, all at race pace.
"That was the key request from our athletes at the beginning of the process," says Harry. "They wanted to be able to store everything – nutrition, tools, even tubeless repair kits – in a jersey that is aerodynamic but can be unzipped for added ventilation when racing on the hottest days."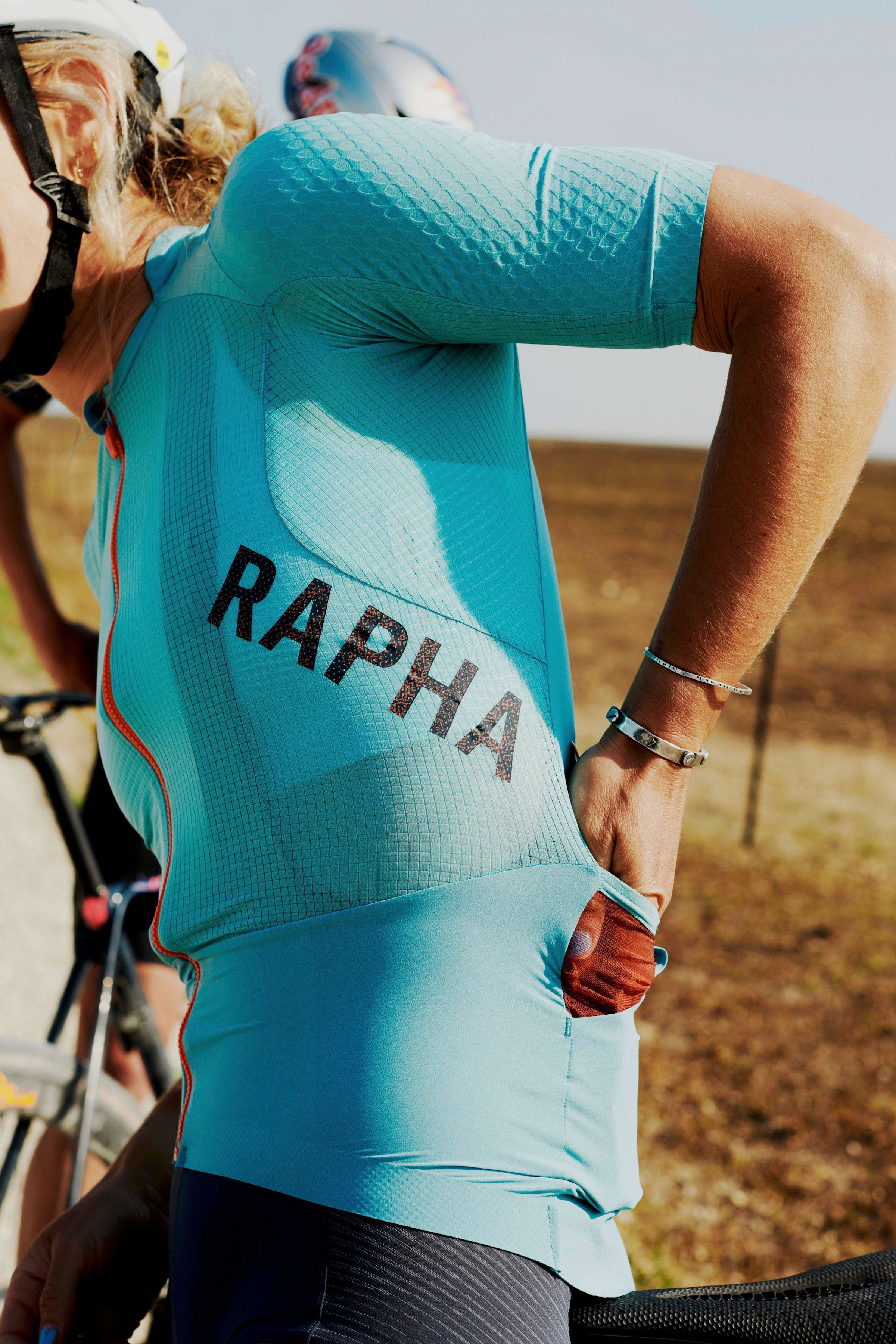 But lightweight fabrics flapping open in the wind tend not to support loaded pockets, so to balance the dual requirements of our athletes, a new technical innovation was needed in the form of a new waistband design.
"The waistband was the perfect solution," Harry says. "We've used a high-power lightweight woven fabric to hold the pockets tight to the body without being restrictive. The addition of a ¾ zip then means that you can open the jersey wide for ventilation without compromising pocket support at all, even on really rough terrain."
In line with feedback from female wear testers – who included Sarah Sturm and Maghalie Rochette – a full-length zip was added to the women's version to make it easier to put on, but both designs still deliver equally on ventilation and pocket stability.
As well as aiding pocket stability, the lightweight woven fabric used on the Gravel Jersey's back panel offers a high degree of UV protection. This is crucial at gravel races, many of which are run in extreme temperatures on courses with long sections of exposed terrain. The opacity of the fabric together with the jersey's raised collar keeps exposed skin to a minimum and helps riders avoid heat exhaustion and sunburn.

For two distinctly different disciples of cycling that share clothing innovations, you'd be hard pressed to find a more unlikely pair than crit and gravel racing. But in the lofty arena of elite-level competition, no less than the absolute cutting edge of performance will do. And while the surfaces and surroundings may appear worlds apart, these corners of our sport all share one unifying requirement: an unyielding need for clothing that's as specialist as the athletes who demand it.