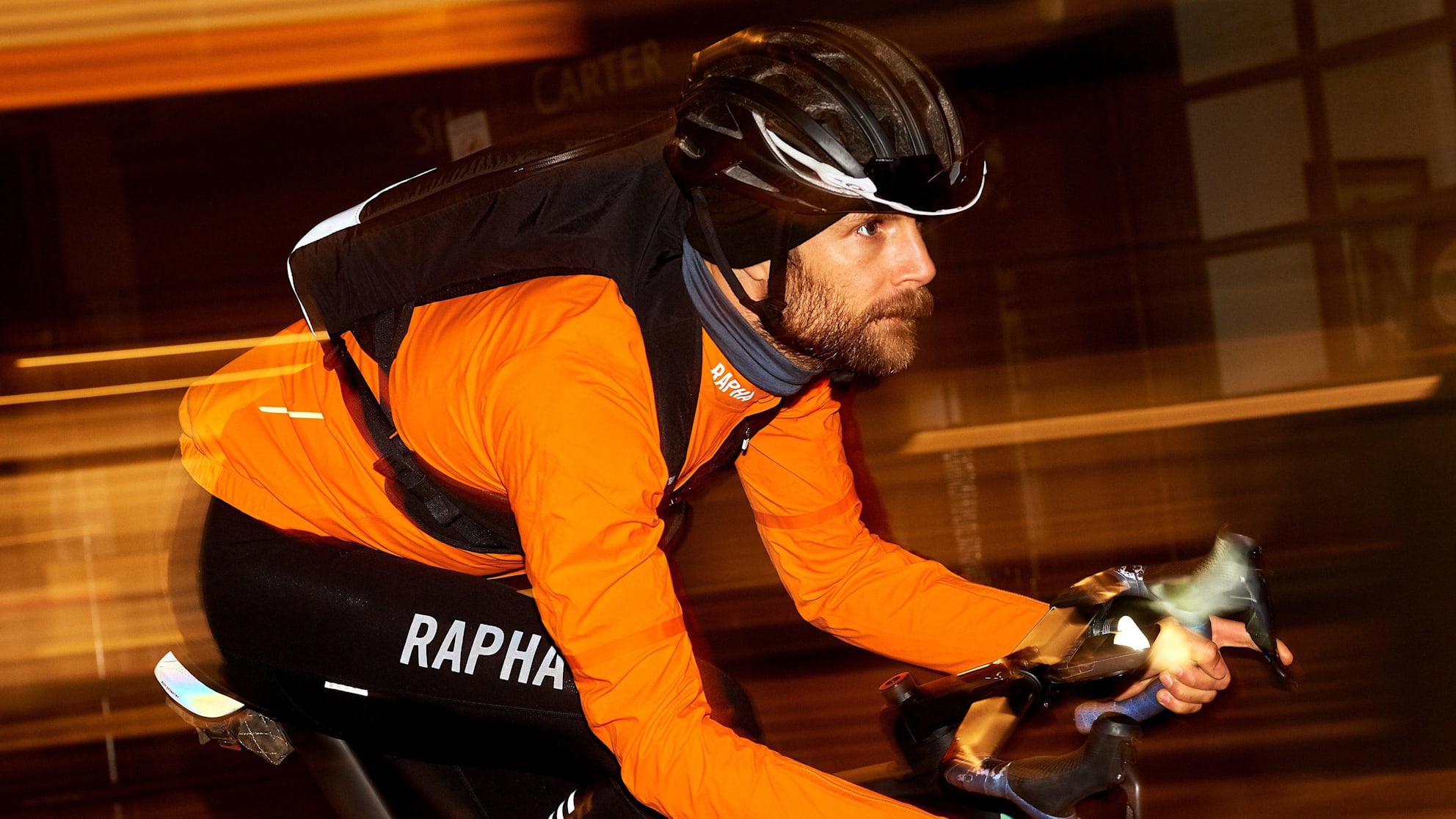 Pro Team Lightweight Backpack
At a time when many of us are working from home, prepare yourself for a more efficient return to your daily routine with the Pro Team Lightweight Backpack, a lightweight, low-profile storage solution designed specifically for training before and after work.
24 March 2020
Early in the morning or late at night, laps of the park or reps of the hill, whenever and wherever you choose to fit it in, training around work requires a game plan. But with a little planning and careful packing, you can make the most of your training sessions, and your time at work. With the Pro Team Lightweight Backpack, carry your work essentials in comfort without compromising your ability to train.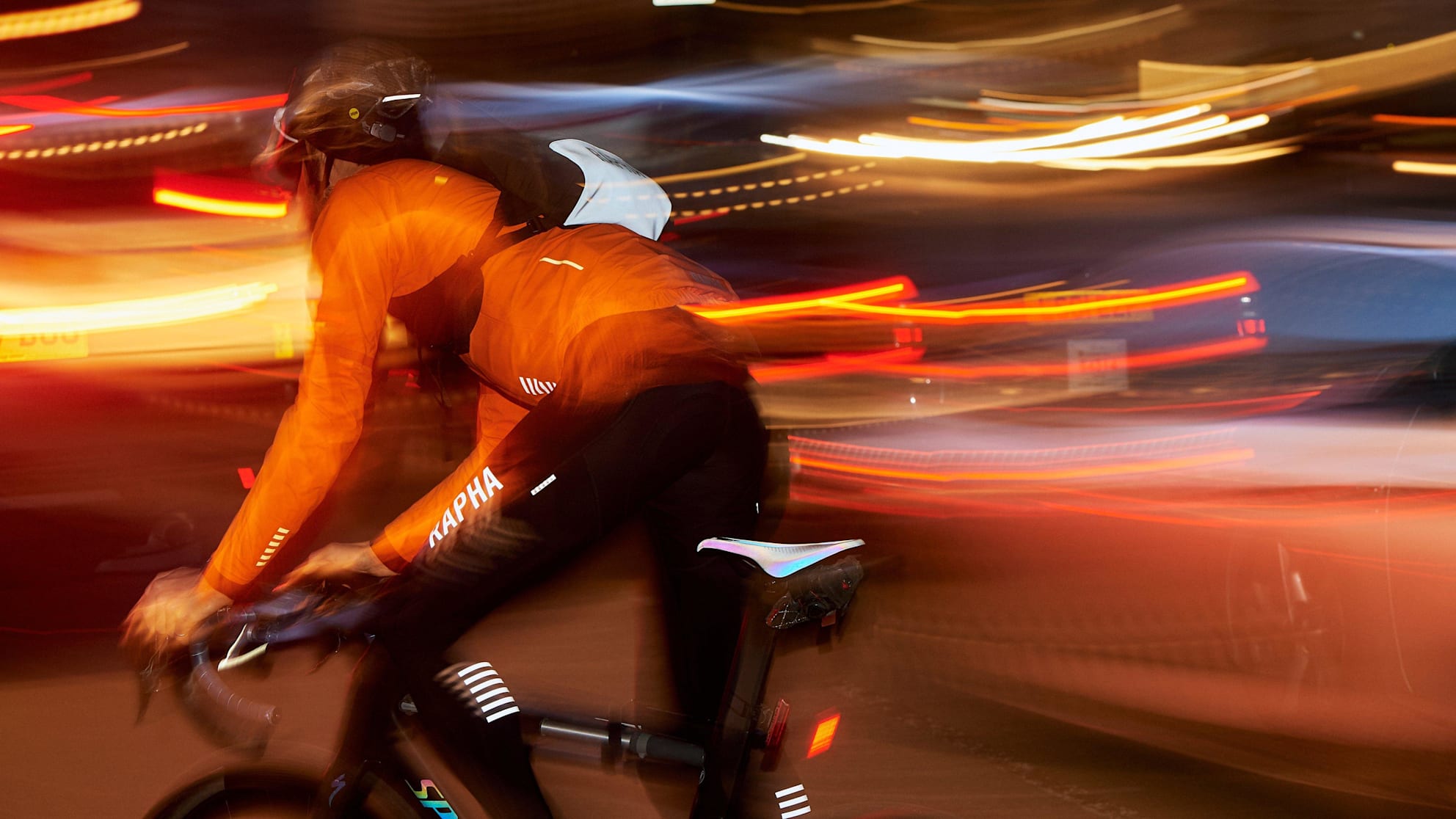 Eliminating the logistical and practical challenges riders have previously faced, the 10-litre backpack secures your essentials without weighing you down during tough training sessions. Positioned high on your back, it is out of the way of your helmet and does not restrict access to jersey pockets. Anatomically shaped for a low-profile fit against the back, it remains comfortable during hard efforts and adds an aerodynamic advantage over other commuter bags. Highly breathable dual chest straps ensure a stable fit while our waterproof fabric and water-resistant zips keep the contents safe, ready for use once the real work is done.
Anatomical fit
Fits close to the back and out of the way of your helmet, perfect for laps, efforts and intervals.
Reflective lower paneling
High visibility, reflective panel to keep you seen while you're digging deep.
Easy-reach essentials
10L capacity and a discreet zipped pocket provides easy access to your keys and phone.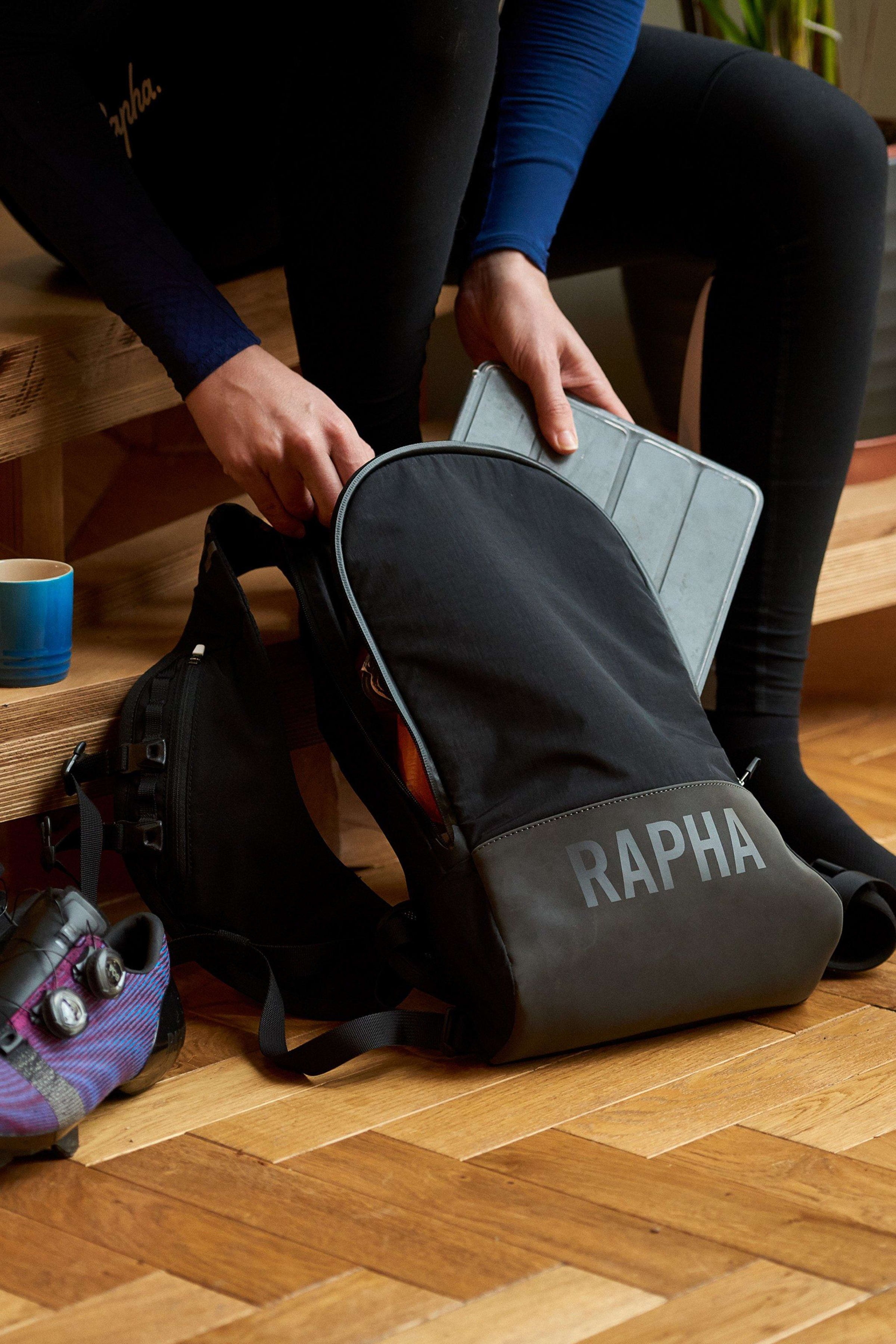 WORK HARD, TRAIN HARDER
For the lowdown on powering up before and after work, we spoke to two London-based riders who helped to put the Pro Team Backpack through its paces either side of their busy work schedules.
Claire Beaumont rides with local club Vicious Velo and regularly heads out on off-road training rides after work. "If I wanted to ride on Wednesday night, it would take at least two nights' worth of planning beforehand", she told us, reflecting on the way she used to prepare for rides. "I would need to make sure I had an outfit for work, the essentials for the following day, and my kit for the commute and the ride itself."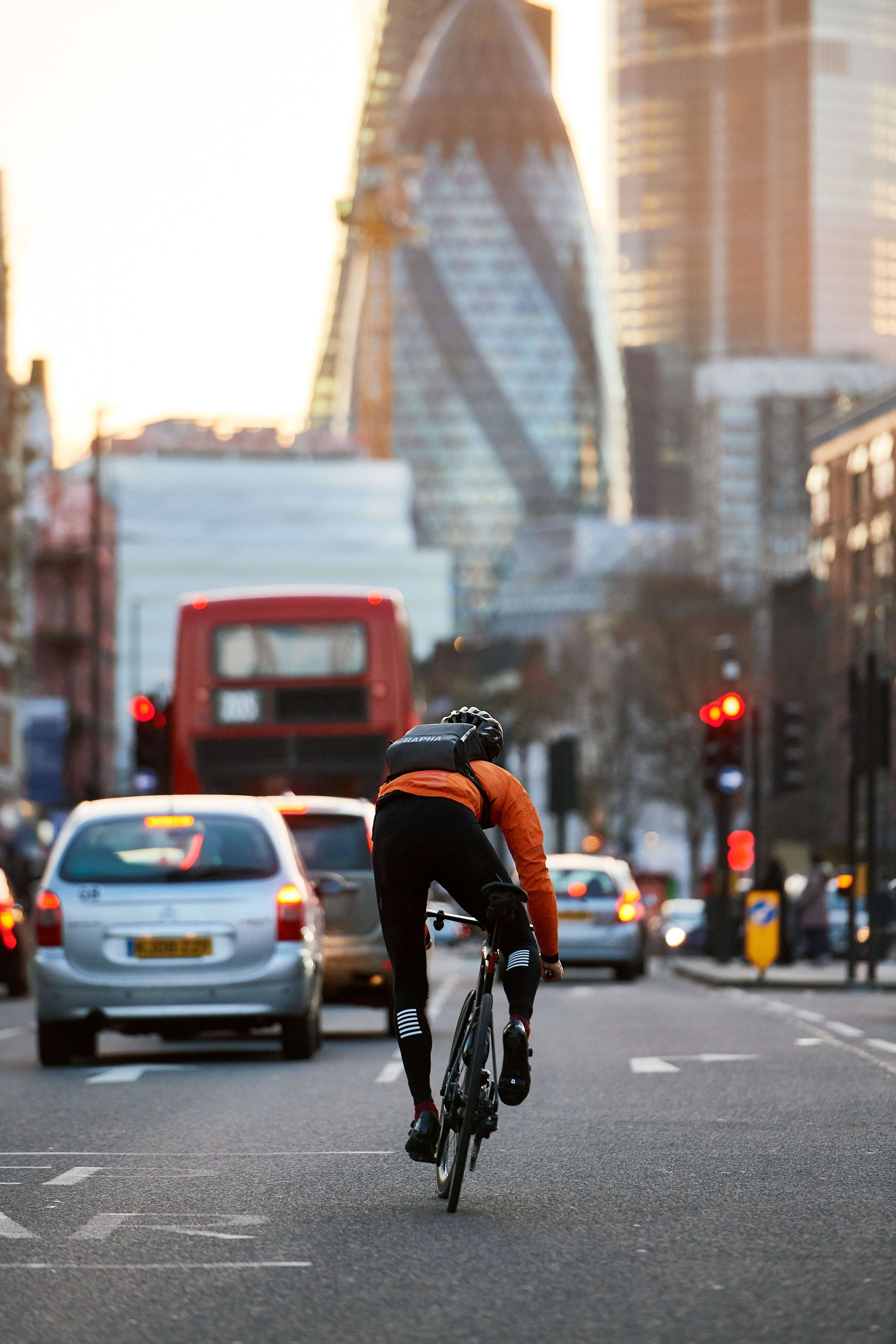 "If I wanted to train before or after work, it would take a couple of nights just to prepare."
– Claire Beaumont
Now, she has it a little easier and uses our new backpack to organise and carry her work essentials: "It really is a great solution for sorting out the kit you need each day, and it means I don't have to leave lots of stuff at work. The inevitable big-bag-Monday ride is no more," she joked with us before outlining the practical advantages of her new set up.

"The reflective lower panelling sits directly in the eyeline of following traffic and makes me visible, especially in low light. The discreet pocket for valuables is really helpful too, you don't need to take the bag off and rummage around looking for your keys to get into the office. The bag is also really secure and doesn't move at all; really useful when you're training for sprints or hill repeats."
The bag's stability also impressed Neil Phillips who prepares for his races with Tekkerz CC by training early in the morning before work. "I used to wear a running bag but it was bulky and would sway when I was out of the saddle,' he told us. "Even during efforts, the new Pro Team Backpack doesn't move at all, and the two straps across the chest fix it into position even further."

If you don't work up a sweat, you're not training hard enough but, as Neil explains, a little perspiration is not a problem so long as your bag is out of the way. On the positioning of the Pro Team Backpack, he said: "It sits nice and high on my upper back so I can access my jersey pockets, but it doesn't sit too high that it interferes with my helmet. You inevitably get warm and sweaty training, but the lightweight, breathable straps lets air flow between my back and the bag, meaning I can focus on riding hard rather than getting distracted by a cumbersome backpack and a sweaty jersey."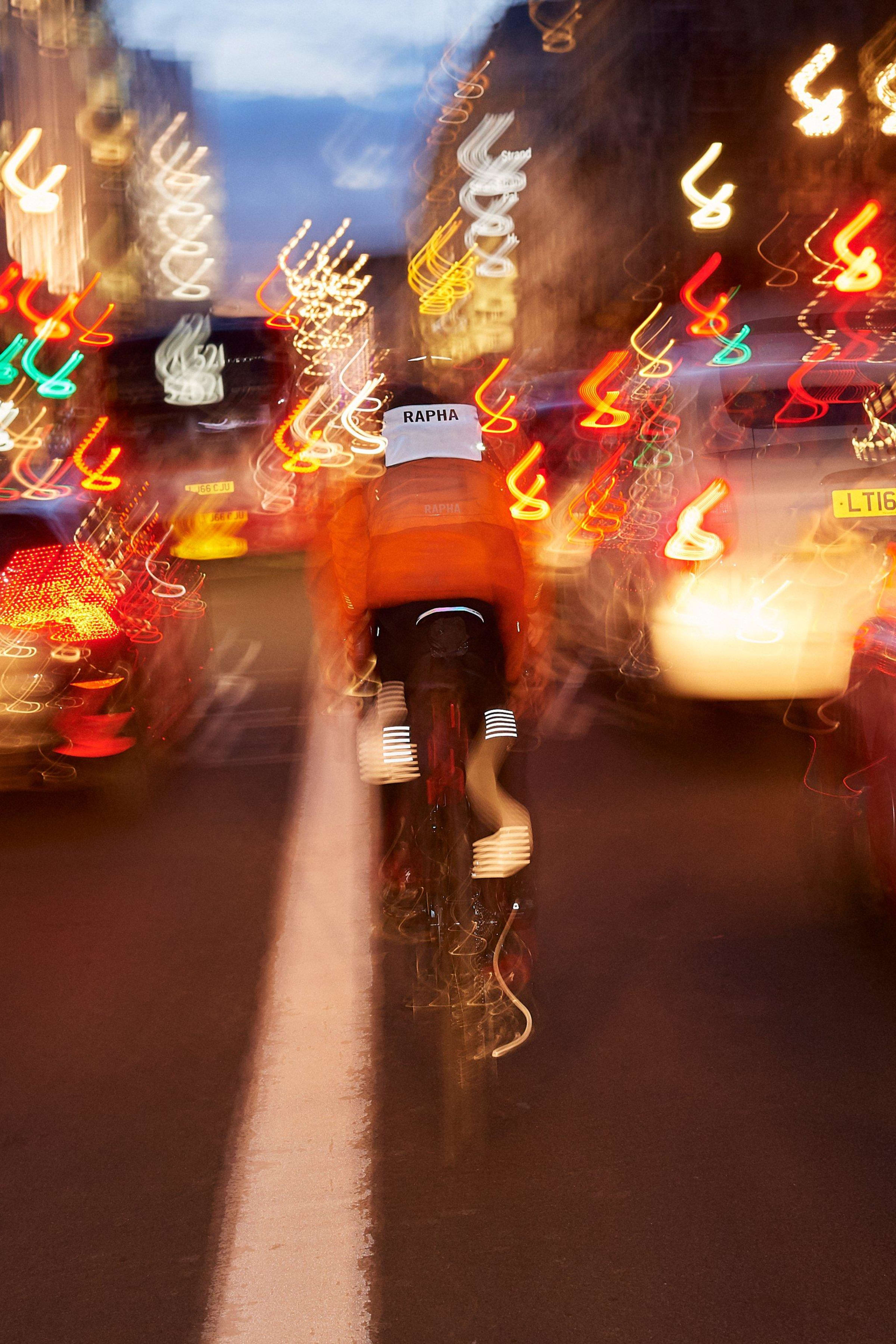 "It sits out of the way of my helmet and my jersey pockets, letting me focus on my training."
– Neil Phillips