500/1: Riding against the odds
Completing five hundred kilometres during the festive period is challenging enough for most but some cyclists always feel compelled to take things a pedal stroke further. Before you embark on your own ride this year, take inspiration, or caution, from the story of the Portland Brevet ride.
01 December 2020
This year the Festive 500 turns ten. In the decade since its foundation, the challenge has become many things to many riders around the world, but it remains, first and foremost, a challenge.

With this in mind, a band of resilient Rapha riders, led by Seattle General Manager Brandon Camarda, set out last year to complete the challenge in one go, riding south from the Canadian border to Portland, Oregon. We caught up with another member of the group, Tyler Boucher to hear first hand how wonderful the weather was.

"When a bad idea gets up a head of steam, it can be hard to shut it down," Tyler recalled. "Riding the Festive 500 in one go was certainly ambitious, but, sure enough, in late December I found myself in the small border town of Blaine, Washington preparing myself for the challenge ahead." .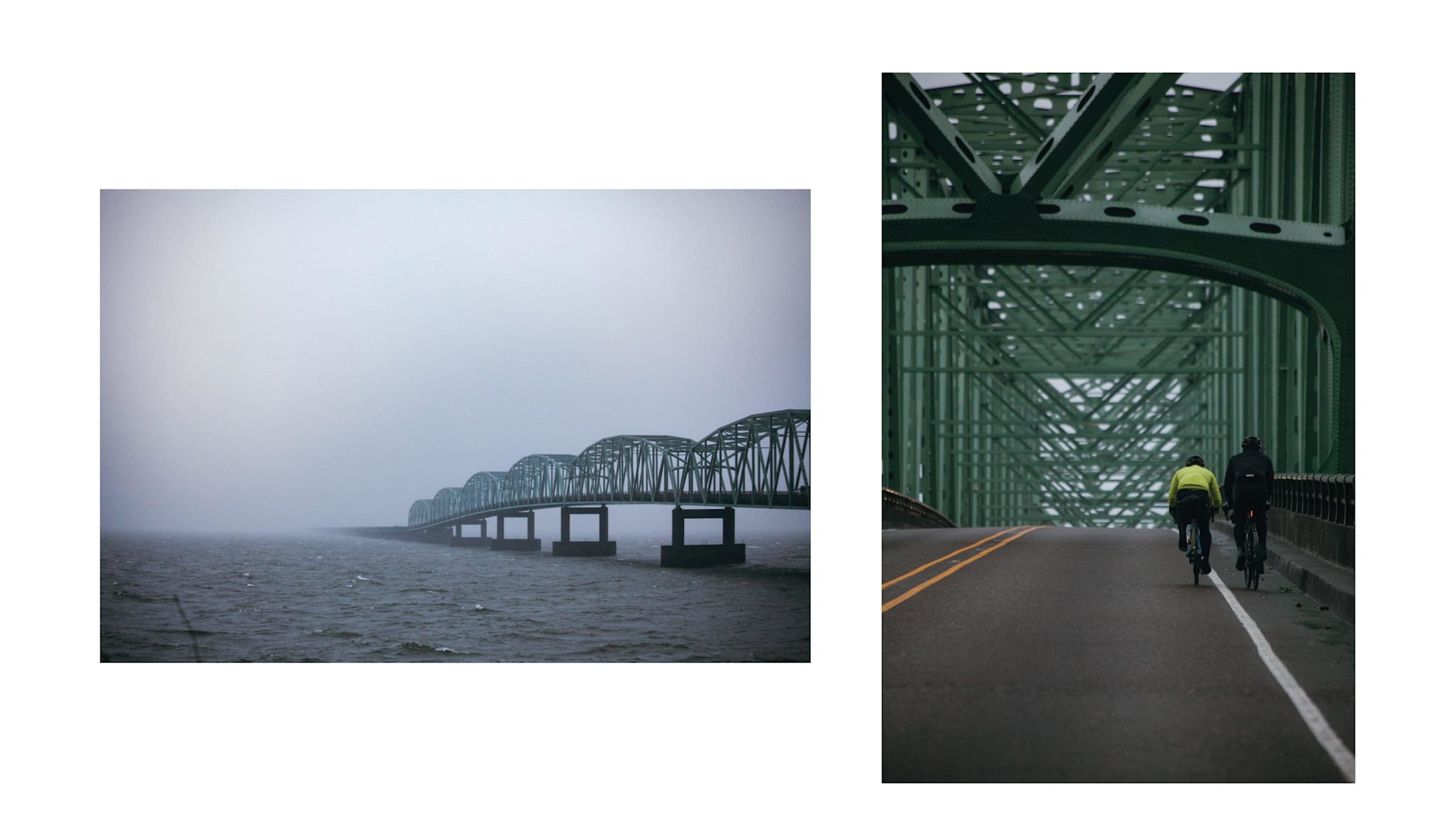 It's important to stress at this point that riding the Festive 500 in one go is by no means the only way to approach the challenge. Sneaking out for a ride between family engagements can be a victory in itself, and completing the challenge in eight allotted days is a great achievement.

But as Tyler points out, bad ideas often make for the best stories. Take his tale of winter endurance as inspiration for your own ride and/or a list of very good reasons for taking the full eight days to complete the challenge.

"On the day of the ride, we woke up early," he began. "Setting out on our route from Blaine, we would head south to Bellingham and along Chuckanut Drive, through the wind-swept Skagit Valley, down into Seattle and through the dark to Portland," he said before pausing. "We made it to Bellingham before the rain started."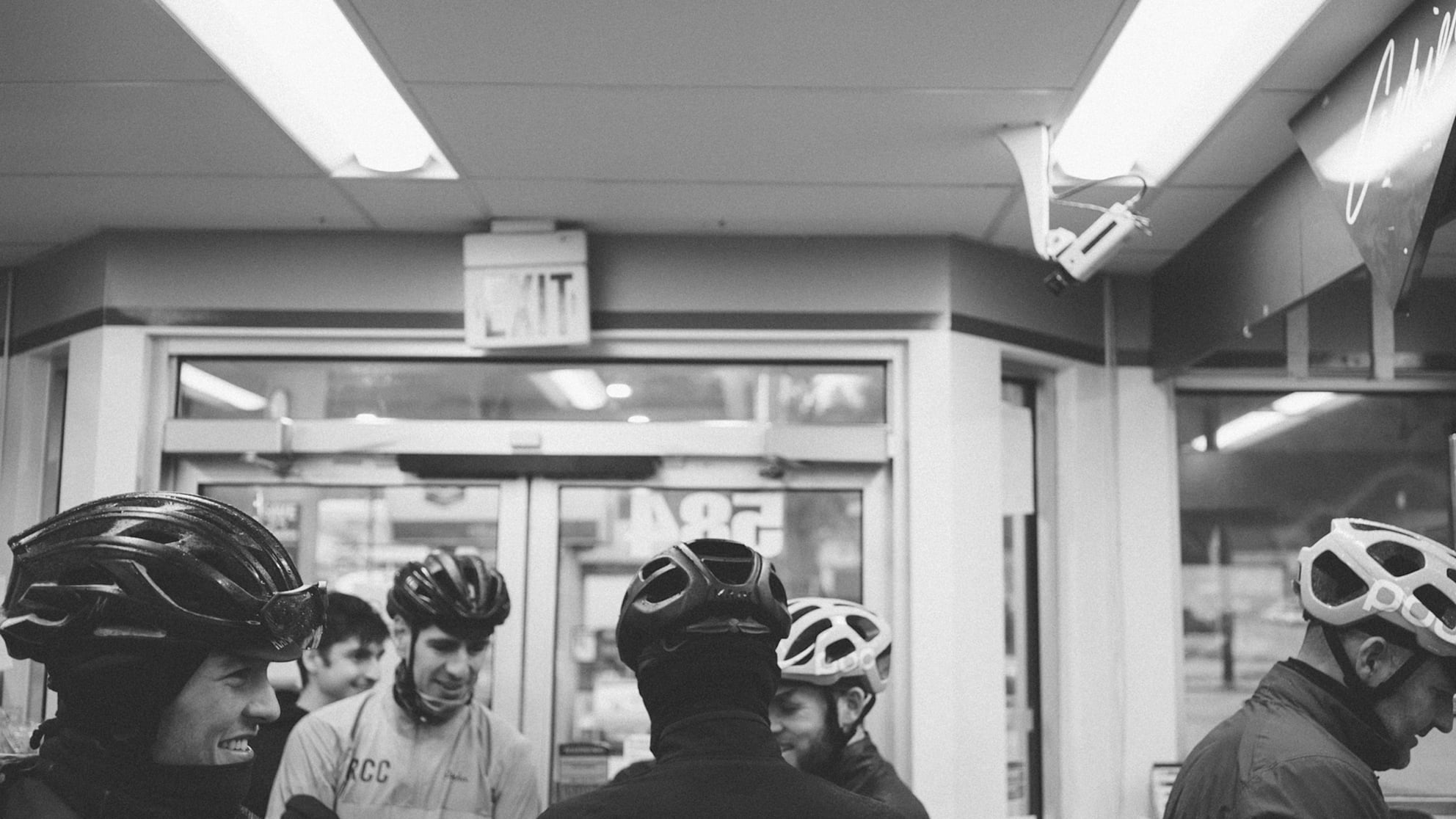 "There were spells of faint sunshine but the bloated clouds remained and the rain persisted." In weather as wet as this, cyclists go to any lengths to keep themselves warm, and this group was no exception.

"After more rain, a couple of crashes and a few wrong turns, we turned into a gas station where one of us purchased a pair of rubber fishing gloves as a last-ditch defence against the rain," he remembered. "We even jostled with each other for a place in front of the hot-air hand dryer. It's all about the simple things when you're that cold."

Battling the cold is part and parcel of the challenge for many of us, but riding through the night introduces a raft of new challenges (and reasons not to ride it all at once). "I think it got dark again around 3pm," Tyler said, casting his mind back. "I seem to remember things from there in short snippets, lit vividly but intermittently by the blinking rear light of the rider in front."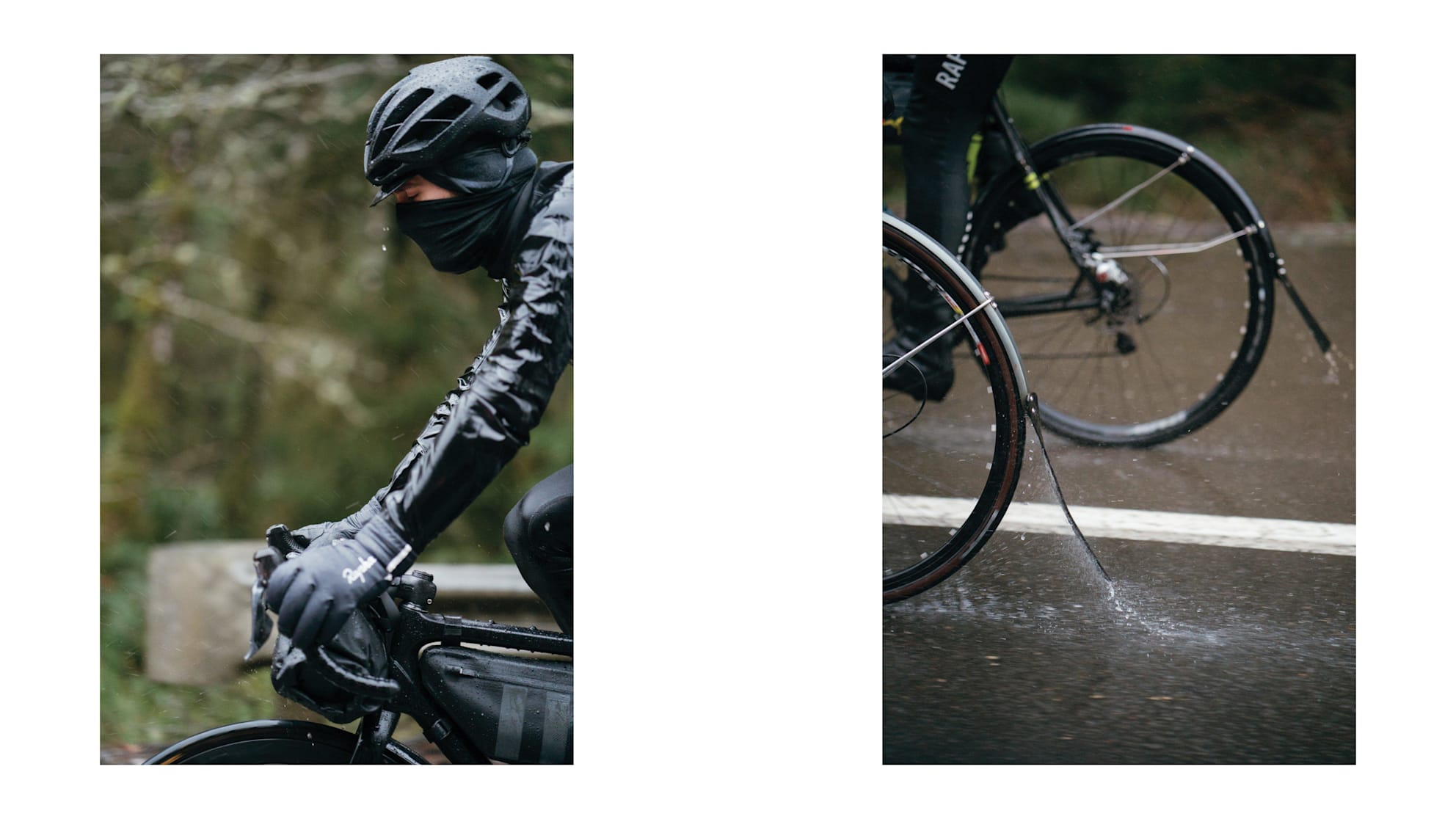 "During the night, the wind got up, forcing us to ride in a single line. We snaked our way between fallen trees and trash cans that had been blown into the road." As grim as this all sounds, Tyler insists that there is pleasure in simply persisting.

"It was too cold and too windy to speak, so we were all lost in our own thoughts, intently focussed on doing whatever we needed to do to keep turning the pedals," he recalled with a grin, remembering the routine of the ride. "We stopped whenever someone had a puncture, which was often enough that I lost count, checked our lights, ate snacks and got going again. That was it."

Whether you're riding through the night or just for an hour, the quiet moments and the regular routine are often what makes the challenge worth riding. It's also important to bear in mind that finishing isn't everything, as Tyler will attest.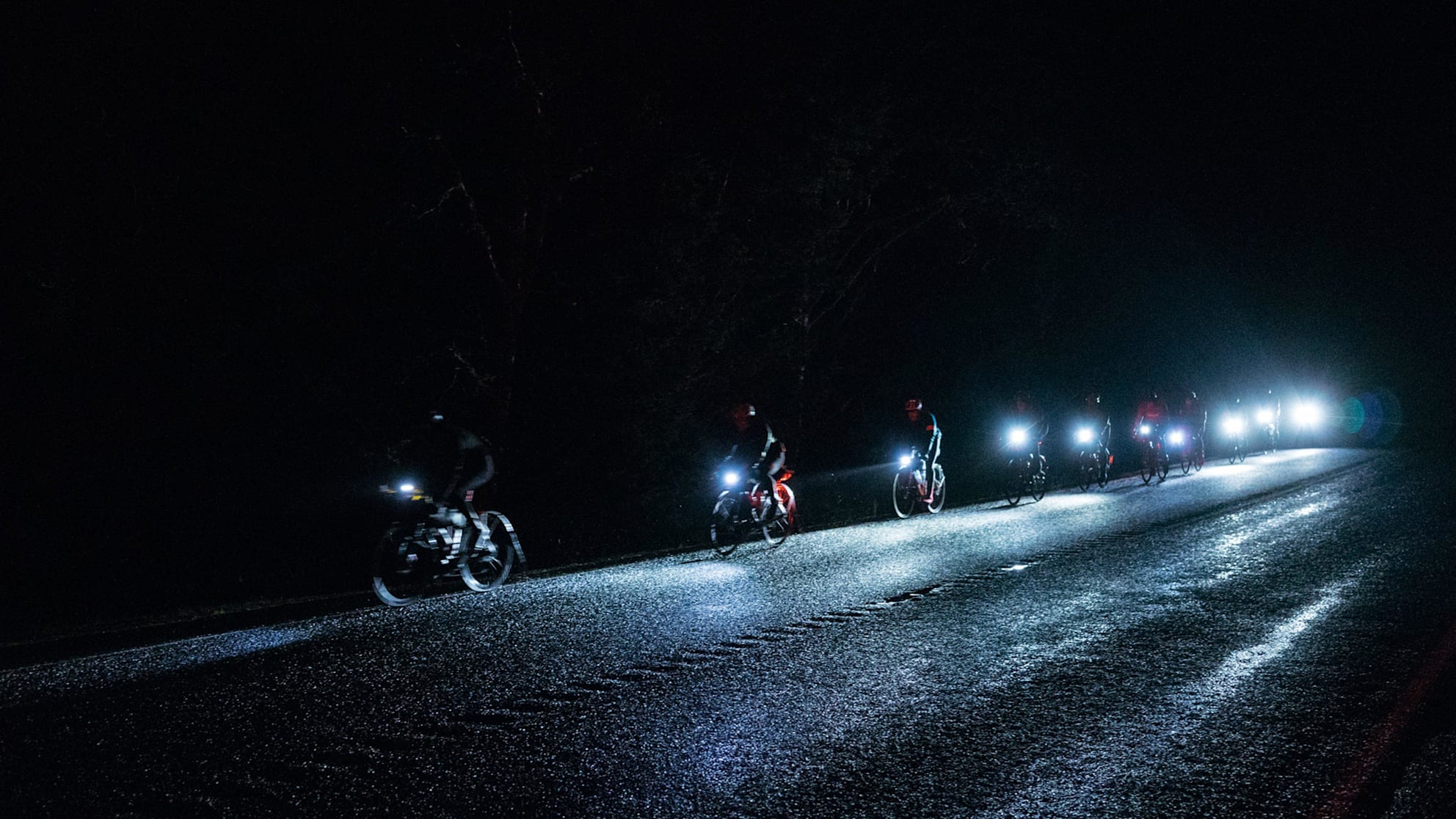 "With all the sugary foods you eat on long rides, stomach upsets are not uncommon," he said. "As the night drew on, I began to suffer more and more and all the while there was no let up in the rain. In Centralia, it started coming down hard and the temperature dropped and soon after, at a McDonald's in Chehalis, I threw in the towel."

Tyler had ridden for 24 hours and covered 240 miles but his body had rejected everything about the ride, starting, as he remembered with a smile, with that dastardly burrito. While Tyler's ride ended there but it wasn't for nothing: "at least I had enough material to write a blog post," he chuckled.

If you do end up over-extending yourself, there's no shame in stopping or scaling your aim slightly. Equally, if you're as determined as Tyler's group was to continue, rest assured that – no matter how hard it gets – the light at the end of the tunnel, or the light of a new dawn, will eventually appear.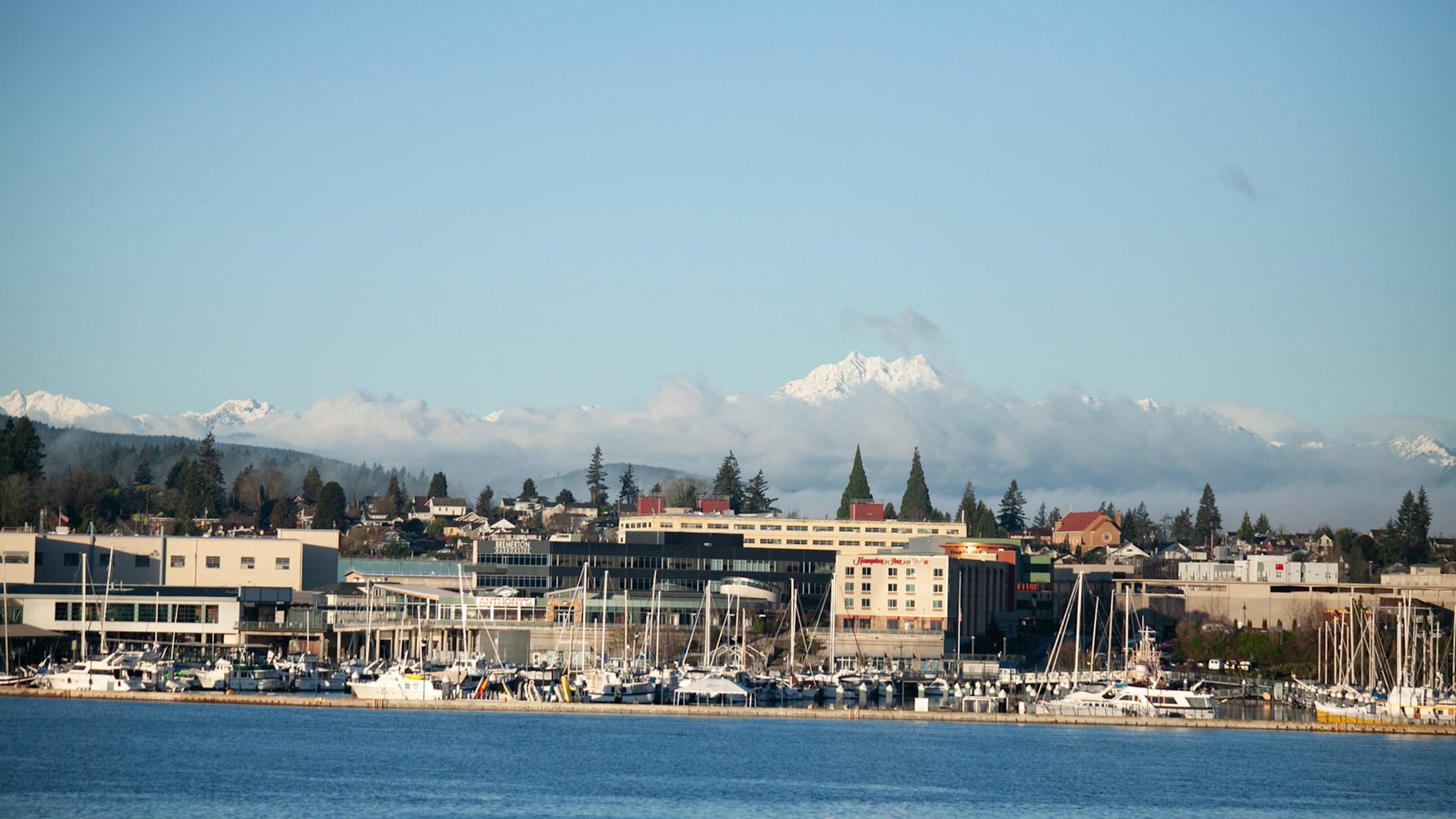 After that restorative midnight McDonalds around the 240-mile mark, the group rode on, still wet and cold, but firm in their resolve. It was getting lighter now and the miles were being ticked off rather than racked up. "The final push into Portland took them another nine more hours," Tyler told us. "As they rode into town towards Rapha's office, I couldn't help but smile. We all had big, stupid smiles on our faces."

Though he didn't finish, Tyler was immensely proud of his own achievement as well as that of the group. His opting to stop was a testament to the difficulty of the ride and a reminder that the Festive 500 is all about taking part, no matter how far you ride.

There will always be someone riding faster and further, but getting out there in the first place is the main thing. If it's any consolation, those who ride the 500km all at once endure some tough times along the way, just ask Tyler.
#Festive500
Christmas Eve to New Year's Eve. Sign up now for a festive period you'll never forget.