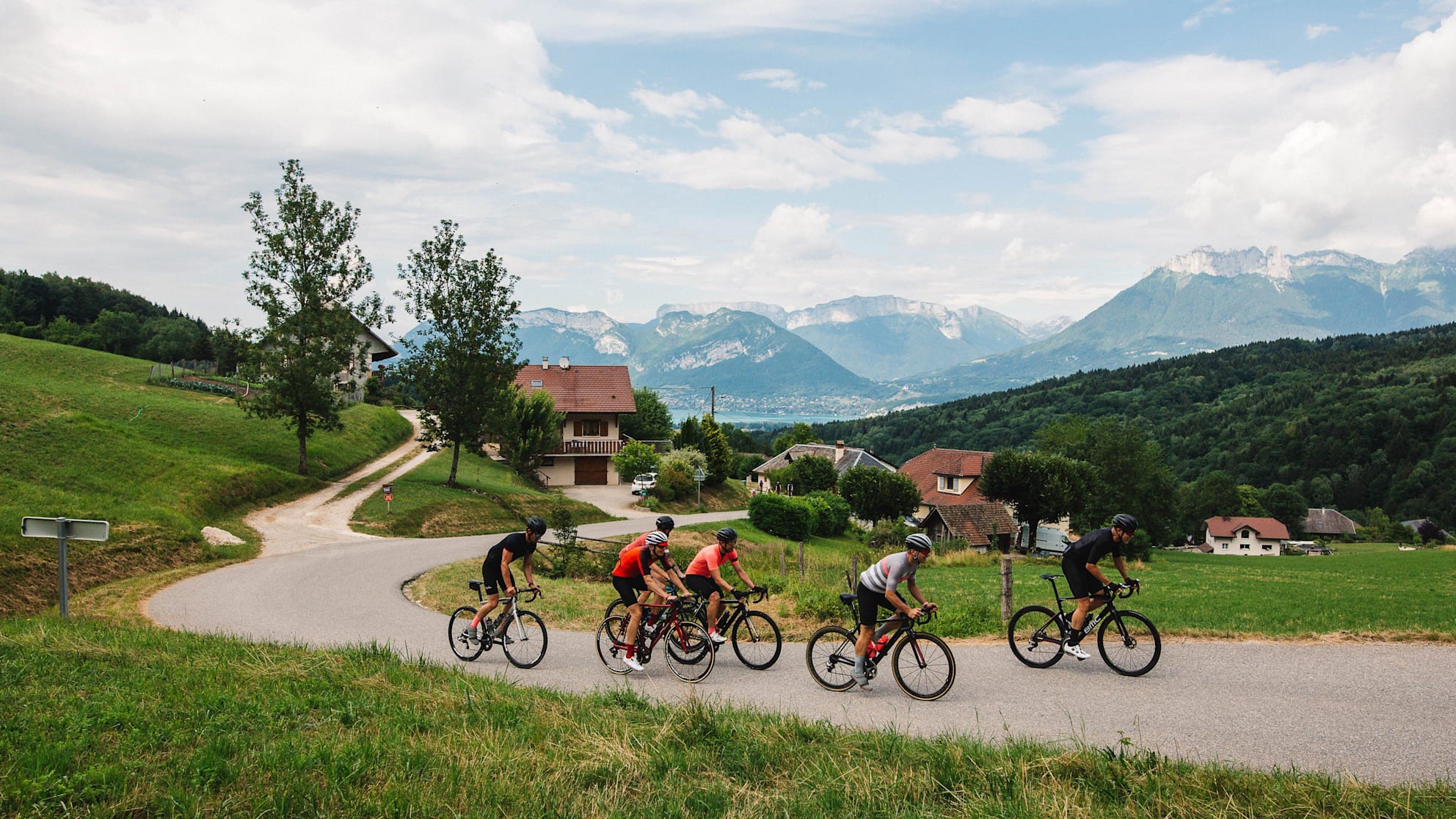 l'Etape du Tour 2019 with the Rapha Cycling Club
The 29th edition of l'Etape du Tour sold out in less than a day. If you're longing to ride but find yourself without tickets, fear not. The Rapha Cycling Club has 150 tickets reserved exclusively for its members. We hope to see you in France for the riding challenge of the year.
The Route
This year's stage previews the testing 20th stage of the Tour de France on the same course the professionals will ride. On Sunday, 21st July, RCC members are welcomed with unparalleled support on the day plus social gatherings, rides, and sports massages before and after riding l'Etape.

On a 135km route between Albertville and Val Thorens in France's Savoie department, riders will climb 4,563m with a finish at 2,365m – the highest finish line yet in the history of the event.
Tickets
Tickets will be awarded via a ballot system, with successful applicants given access to buy on the official l'Etape du Tour event website. Tickets will be split equally between male and female members, with 100 available to members in Europe, 25 to members in North America, and 25 for members in Asia-Pacific and the Rest of the World.

The deadline to enter is 19/12/18, and successful applicants will be notified by 21/12/18. If you have not heard by this date you have been unsuccessful, but your details will be added to a reserve list.