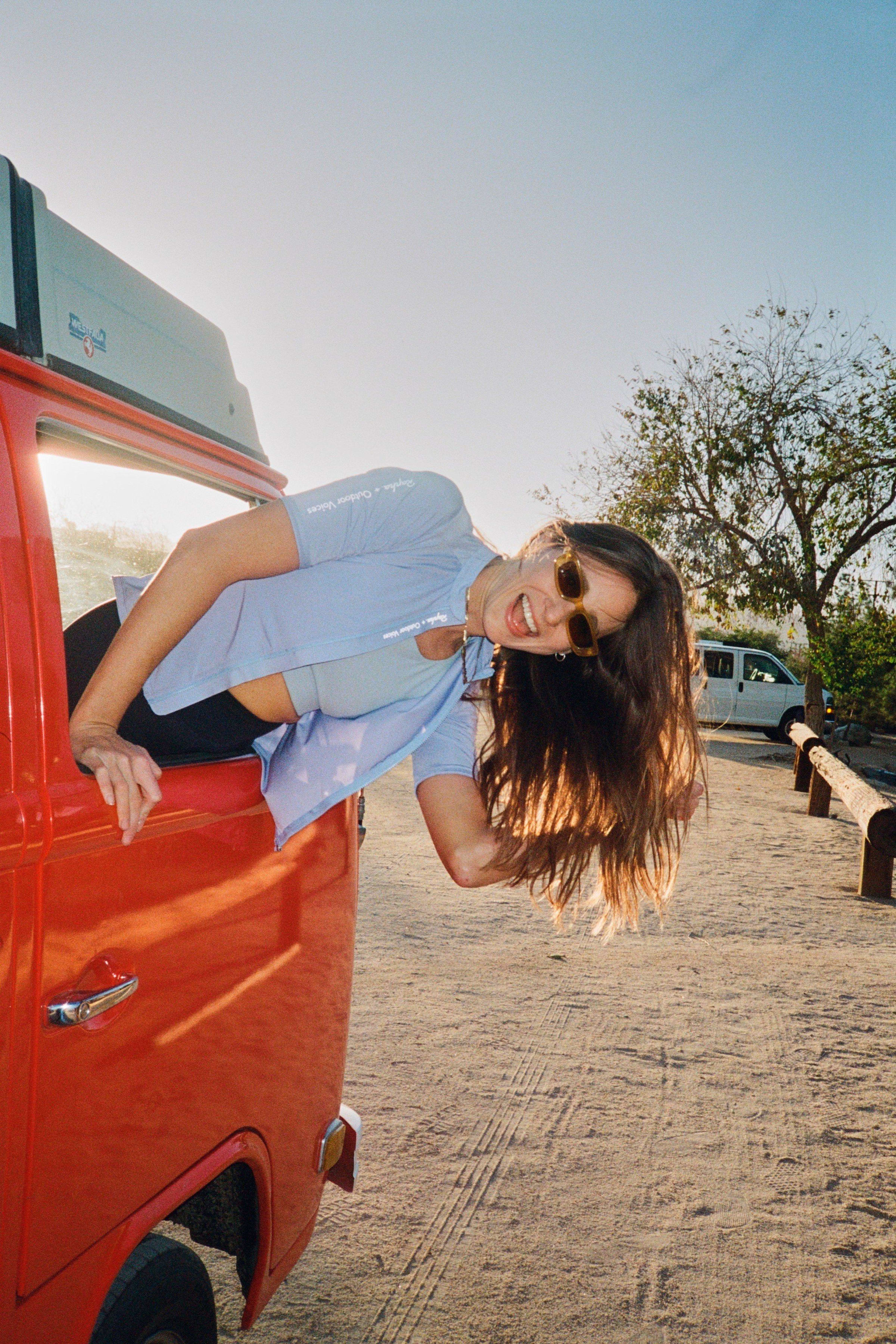 JEN

A former amateur racer and member of the Internationelles, a group riding for gender equality in the sport.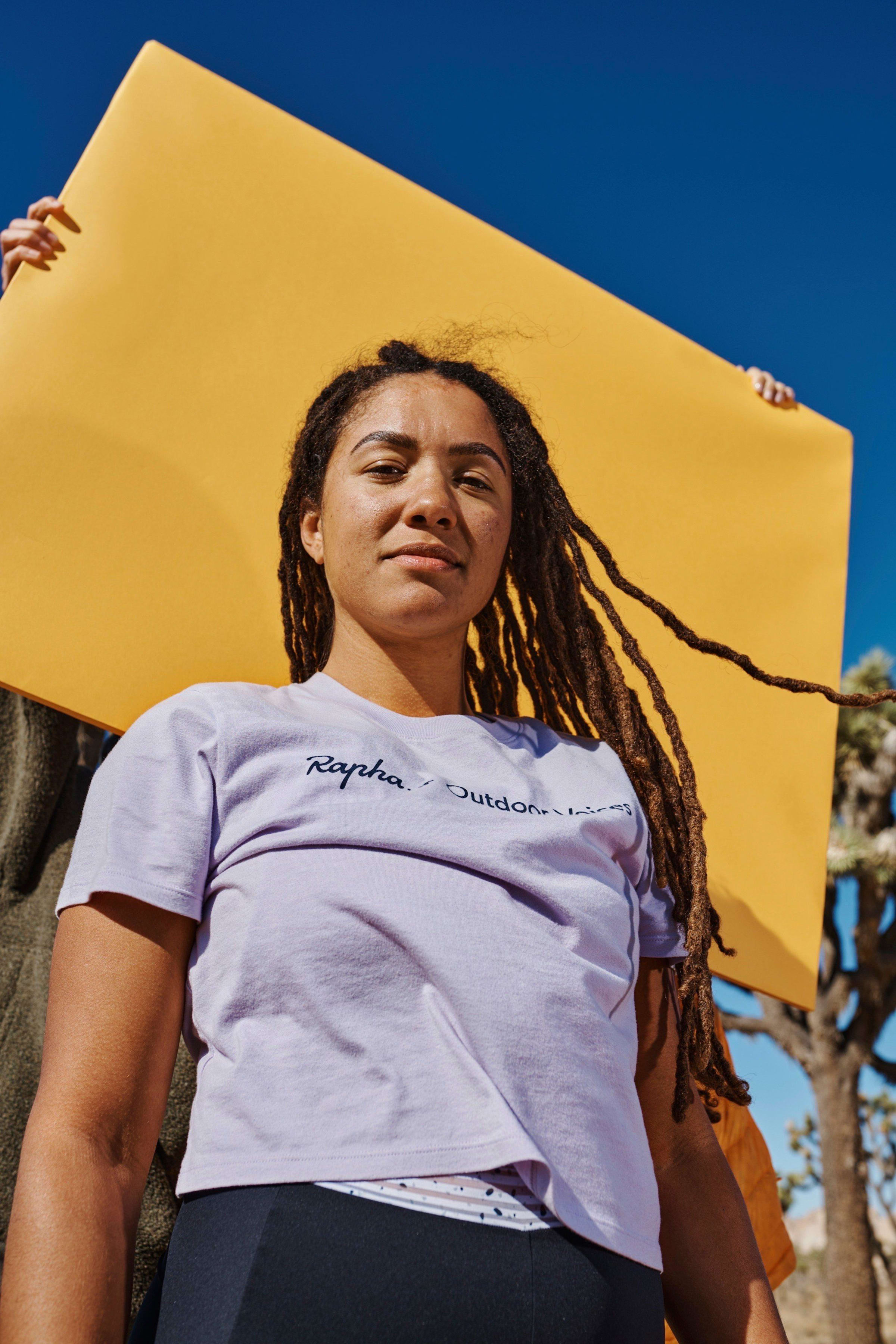 ALEXA

Based in Santa Barbara, Alexa is a tour guide who regularly hikes, ski and rides in these mountains.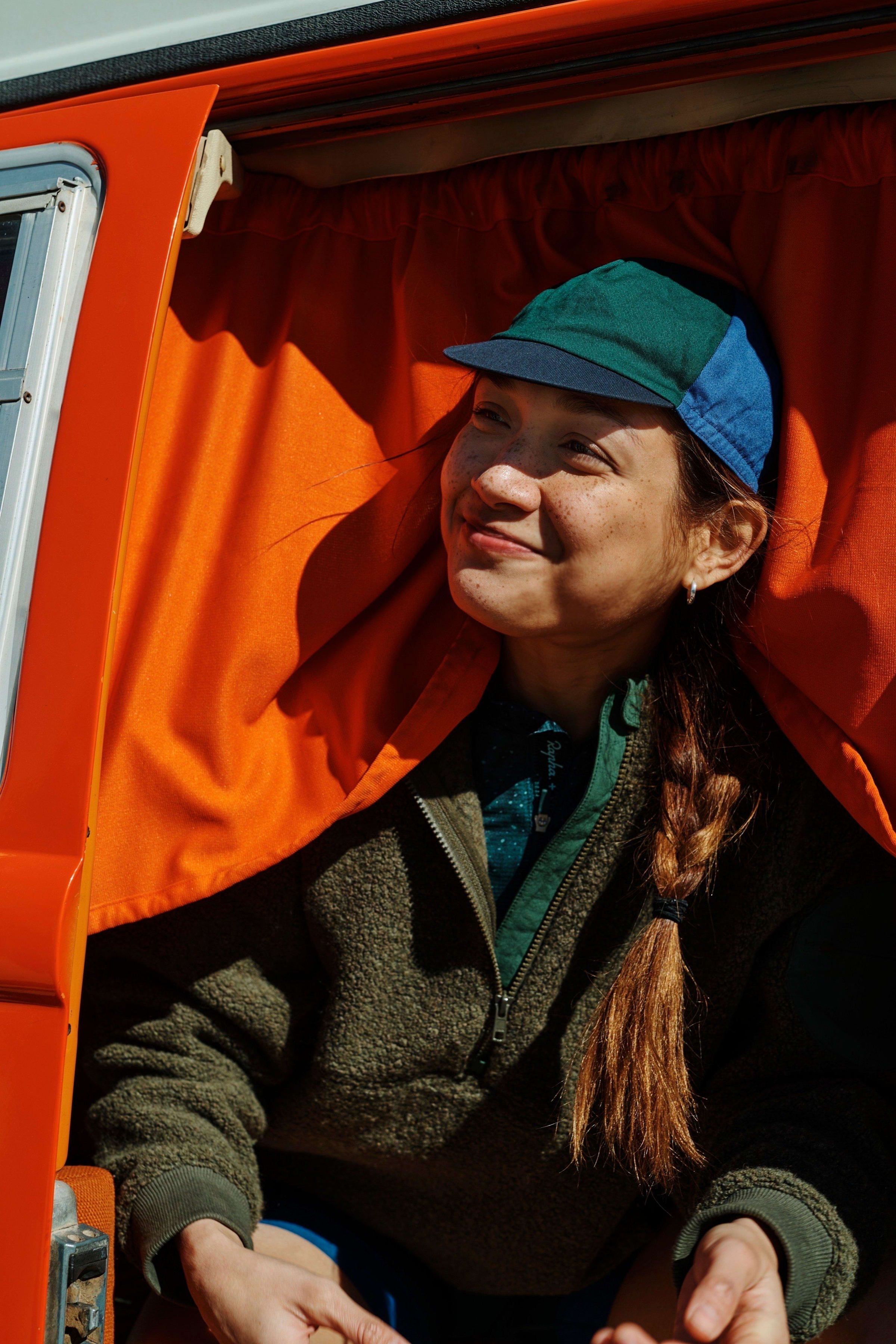 MONIKA

The centre of every cycling community she's ever been a part of, Monika hails from Malaysia and calls New York her home.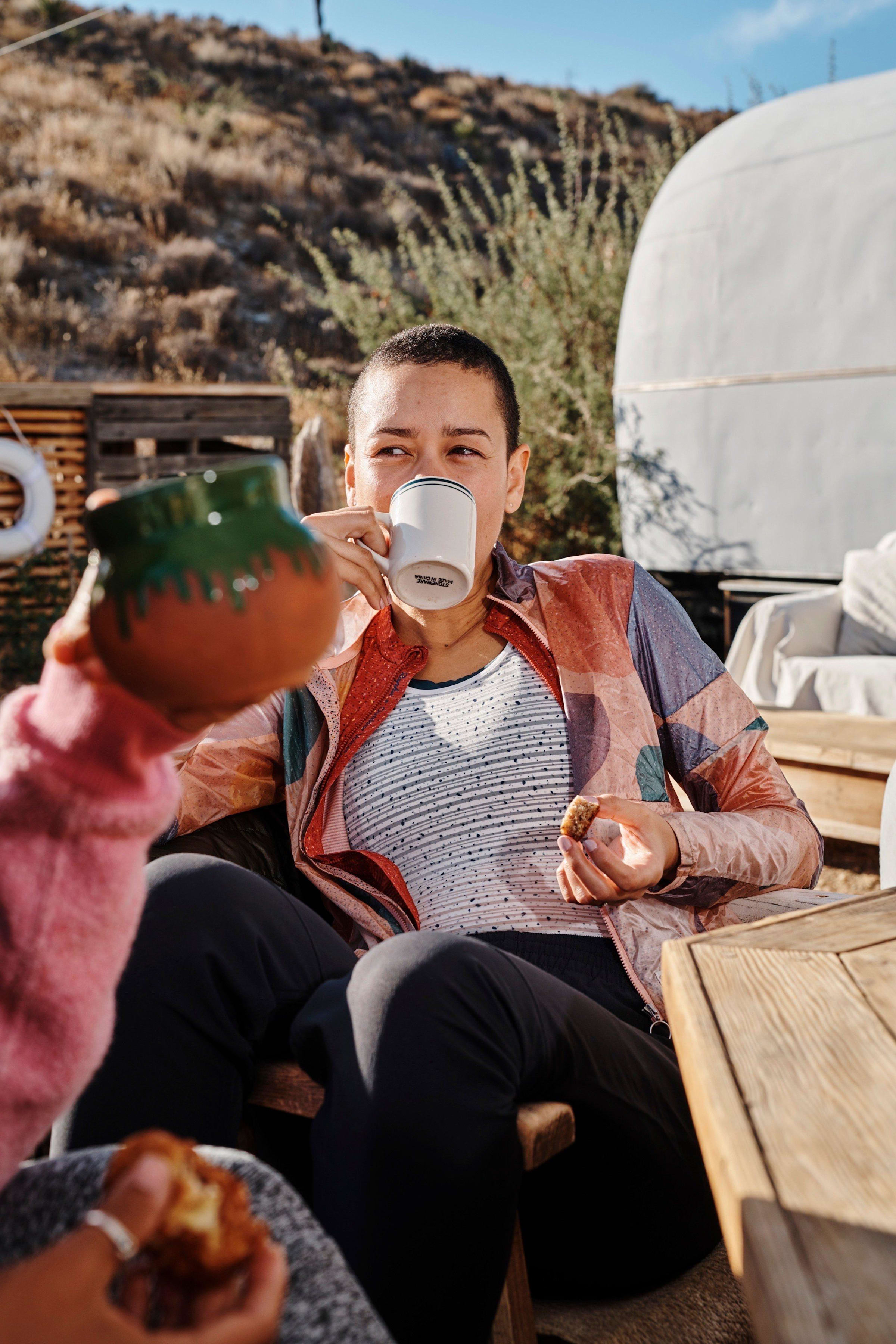 VERITY

An Aussie who's lived in London and Portland, Verity is always on the lookout for new riding adventures.
Riding a bike means many things to many different people. Some of us ride for fitness, others for friendship. It's a chance to beat your personal best or lose yourself in thought. You can do it at first light or last thing, and you can wear whatever you want. Cycling is freedom.

The mission on our recent road trip with Outdoor Voices was simple then: to make the most of that freedom. With that in mind, our capable crew of four riders assembled in Los Angeles, loaded up a (not at all) reliable Volkswagen camper and headed east into the desert towards Palm Springs.

Alexa remembers the camper fondly: "It was a cute little van but it had a heavy spirit to it," she laughs. "I wasn't sure whether it would make it but in the end it did well and added to the magic of our trip."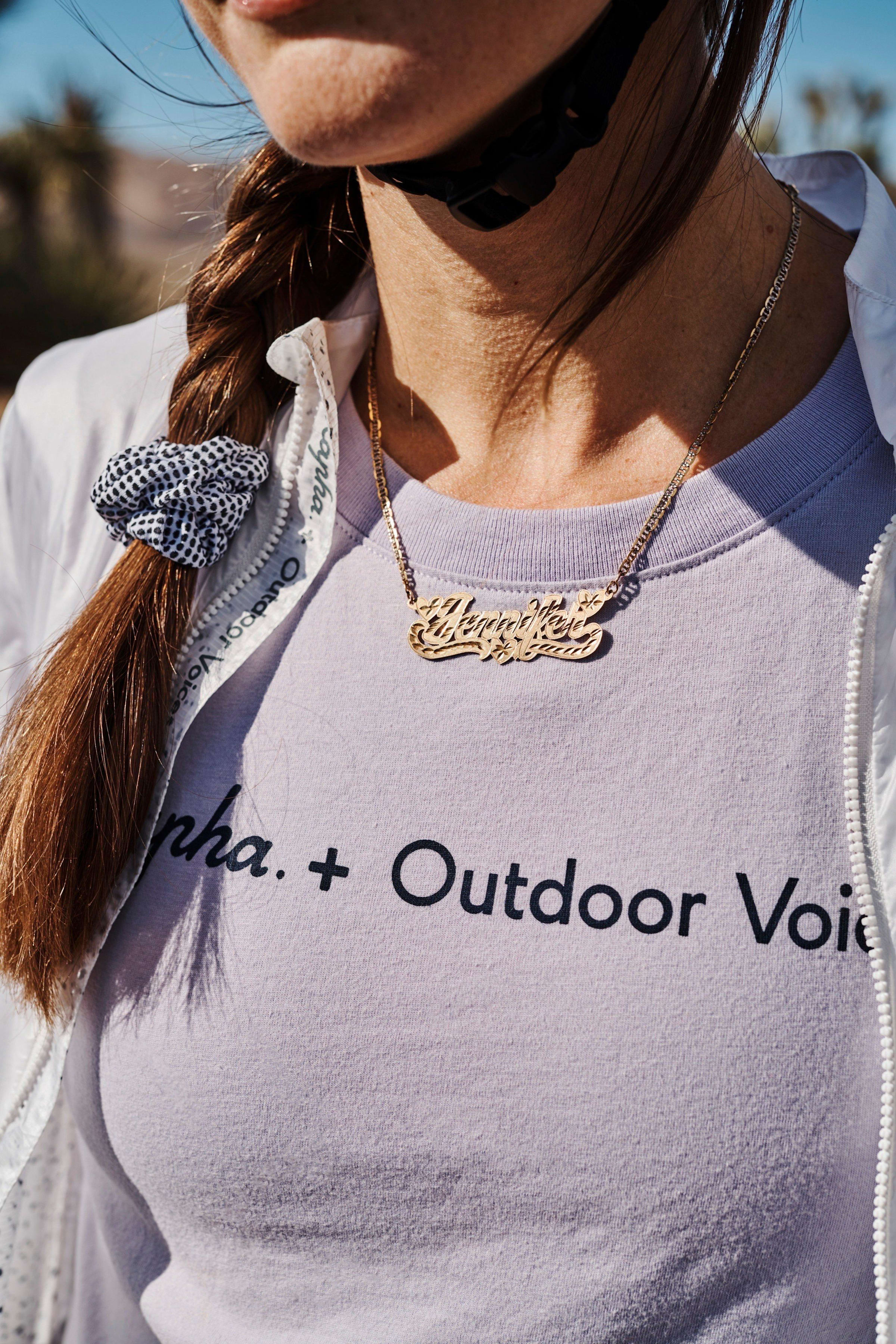 A solid camper is key to any road trip but amidst California's wide open landscapes, the red VW allowed our quartet to drive between the best spots and stop only in the places where they really wanted to ride and explore.

They were there for a good time, not a long time and the first stop was perhaps the strangest, as Verity explained: "We were on our way to Palm Springs when we came across a sort of theme park that was full of huge model dinosaurs. It was so cool. You could go inside them and before I knew it I was posing for a photo on a brontosaurus toe. I've no idea why someone built them but I'm glad they did."
"Cycling is one of few things in life that can make you feel as though you're flying. If you haven't experienced that feeling yet, then stick with it. That's the reason to ride."
- Jen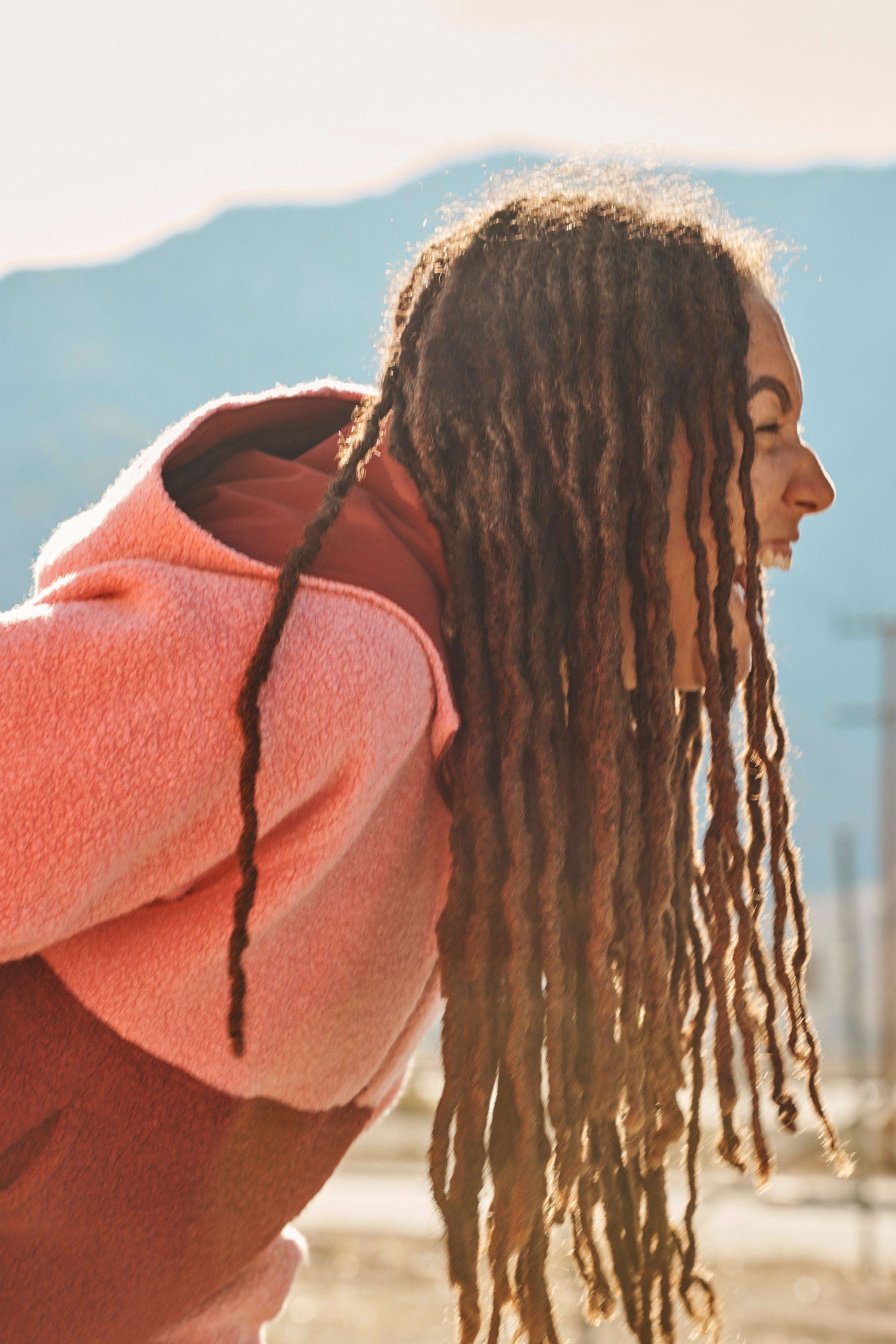 Next up was Palm Springs and the first ride of the trip, which took the riders out of town and up to the town's Aerial Tramway – a tough ride that elicited different reactions from each member of the group. For Jen, the climb was no big deal compared to the Alpine giants she still hopes to conquer – despite fears of cancellation – while riding the route of the Tour de France later this year.

Meanwhile, Monika and Alexa were happy to admit they found the going a little tougher: "It was super windy that day which made the first part of the ride a lot harder," Alexa tells us. "I could have done with one more cog on the climb too but it was fine in the end – we did it!"
While no one had raced up the hill to the Aerial Tramway, all four of our riders were looking forward to the descent. "Everyone should have that feeling of flying," says Jen. "Descending a hill on a bike is one of the only ways of getting that feeling. That's the reason to ride."

"If you haven't experienced that feeling yet, then stick with cycling until you do. Give yourself that chance to feel it and you'll love cycling. When you're starting out, it might seem difficult to climb the hills but the descending makes it worthwhile."

Back in town, the riders' first overnight stop saw the red VW find some serious camper competition in a small village made up of Airstream trailers, yurts and even old boats. And since this was a road trip rather than a training camp, hard efforts on the road were rewarded in the evenings with a pizza and wine.
The next morning, it was time for the group to head towards Joshua Tree for another, slightly longer ride. The nearby national park is world famous for its scenery but it can be a tough place to ride a bike. Nevertheless, our foursome were ready to rack up some miles.
"When I came here to New York, I just threw myself into group rides. I didn't know anyone and I didn't know how fast the groups would be but I was just like fuck it, I'll suffer and then I'll find out"
- Monika
With beautiful scenery on all sides, riding was only a part of the plan. "We did a little bit more playing around rather than riding all the time," says Alexa. "We stopped quite a few times to just fool around and scramble on the rocks. In the wind everyone looked like Madonna standing over an air vent in a music video."

Towards the end of the ride, the wind would do a little more than ruffle the riders' hair. "We were coming out of Joshua Tree and I remember seeing this wall of sand," Alexa recalls, still slightly disbelieving. "I'd been in a dust storm once before out there when I was camping. I was a bit hungover so someone had to scream at me to let me know what was going on but this time I was fully aware."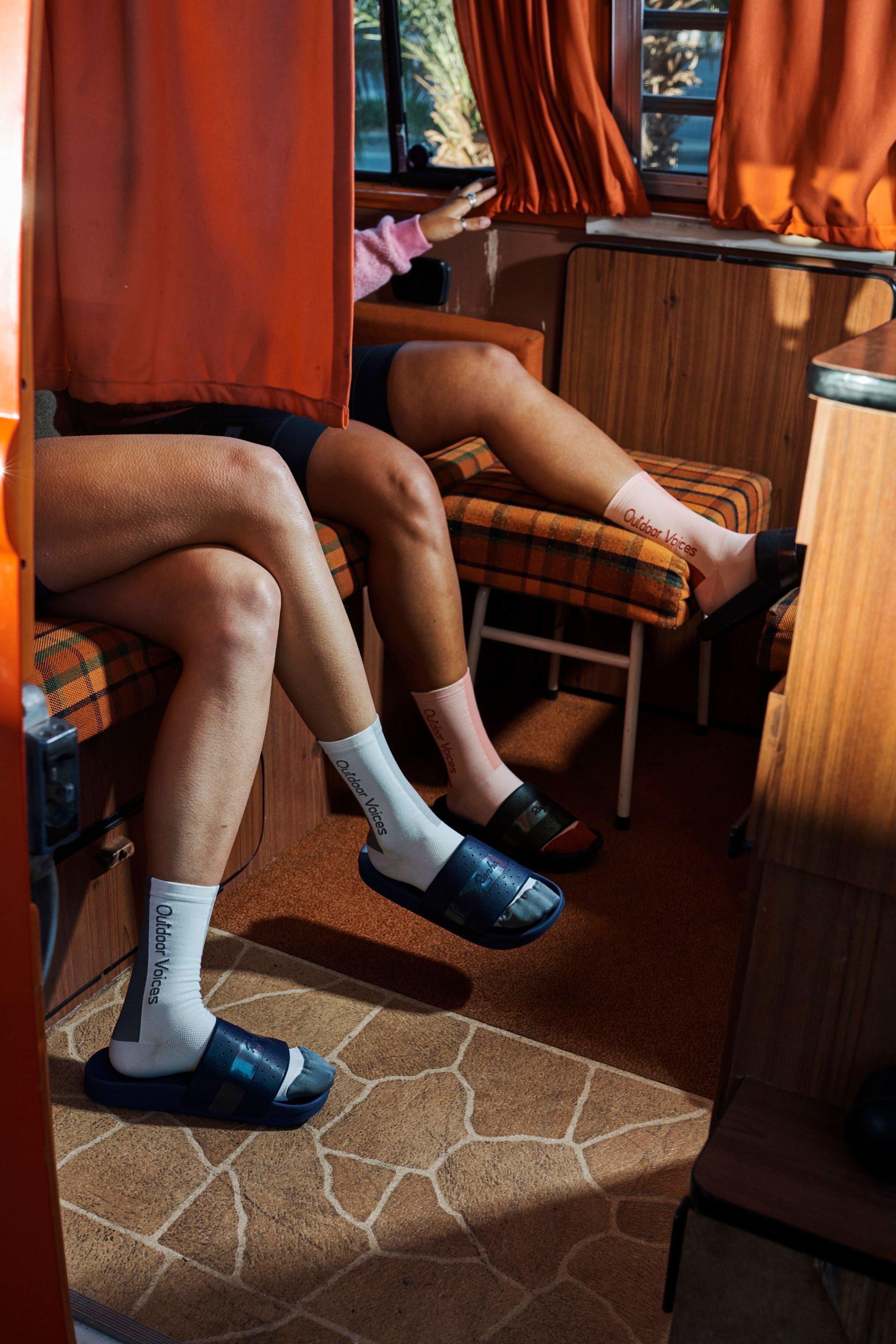 Shelter from the storm came at Pioneer Town, a traditional settlement often used as the set for Western films. After a solid day on the bikes, there was plenty to distract each member of the group and, as was often the case, Alexa was the first to disappear.

"I'm a sucker for pottery, so I went straight into the local store. The hotel was really cool too, it had that authentic Western feel – I imagine lots of people take inspiration from those interiors with the Pendleton blankets and things."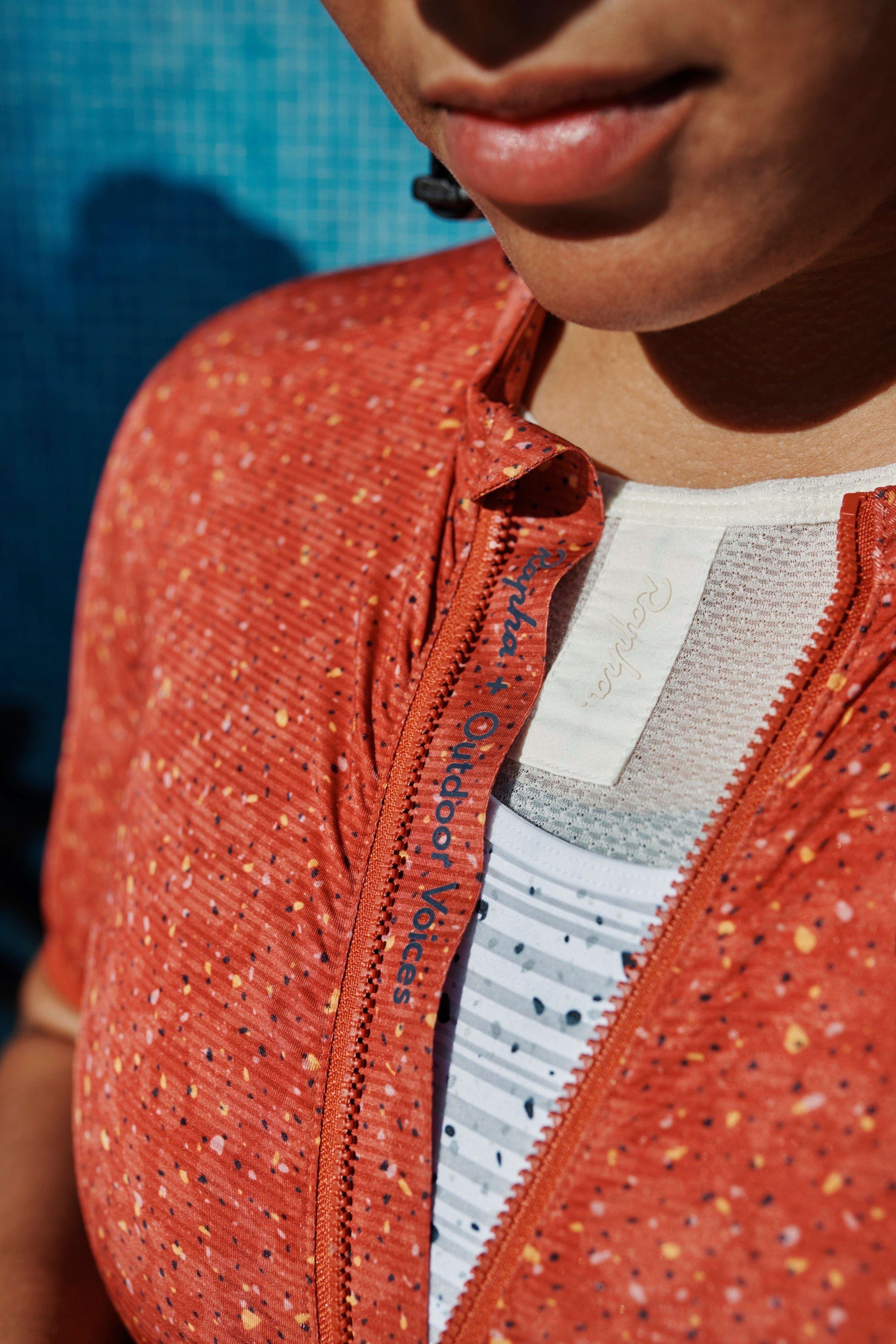 Later that evening, the group's last on the road before heading back to LA, Pioneer Town presented the group with a perfect sign off to a trip that had been all about the unexpected discoveries made along the way.

"We headed to a local bar called Pappy & Harriet's," Alexa recalls with a broad smile. "There was a band with matching Letterman jackets doing covers of famous old records. They got down for a good few hours so we all had some cocktails, did some dancing and had a good sing too."
In that sense, the trip ended as it had started with four women, all singing from the same sheet, coming together to help each other on a road trip designed to prove that cycling doesn't have to be so serious. In fact, the only serious business that remained was returning the old red camper that had, against the odds, lasted the distance.