PRO TEAM SHOE
Professional cycling is the toughest sport in the world. What separates the winners is an ability to overcome and find comfort in the chaos. The Pro Team Shoe combines three advanced technologies, years of research and 30,000 kilometres of wear testing to provide absolute comfort, even in your most uncomfortable moments.
25 February 2020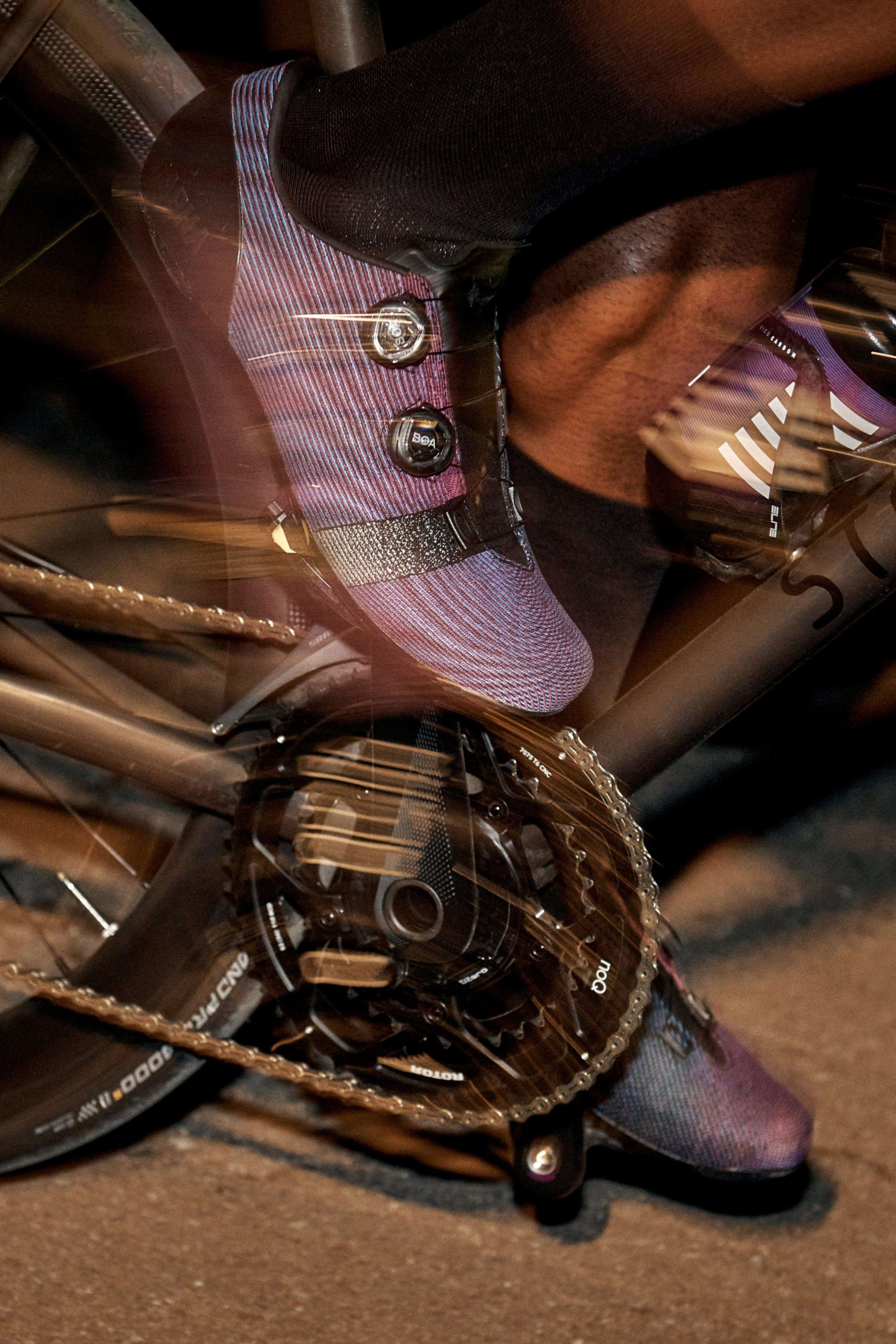 Elite racing exacts extreme and often contradictory demands on cycling shoes. They must be light as a feather but strong and stiff, highly durable, breathable and aesthetically beautiful. Most importantly of all, they must be comfortable. From the first pedal stroke to the third week of a Grand Tour, come rain or shine, comfort matters most to the professionals.

With this as our brief, we set out to create a race shoe that balances these demands. Over two years of designing and refining involving experienced industry experts, we have incorporated feedback from professional riders, completed exhaustive on-bike development, and created the world's most comfortable race shoe.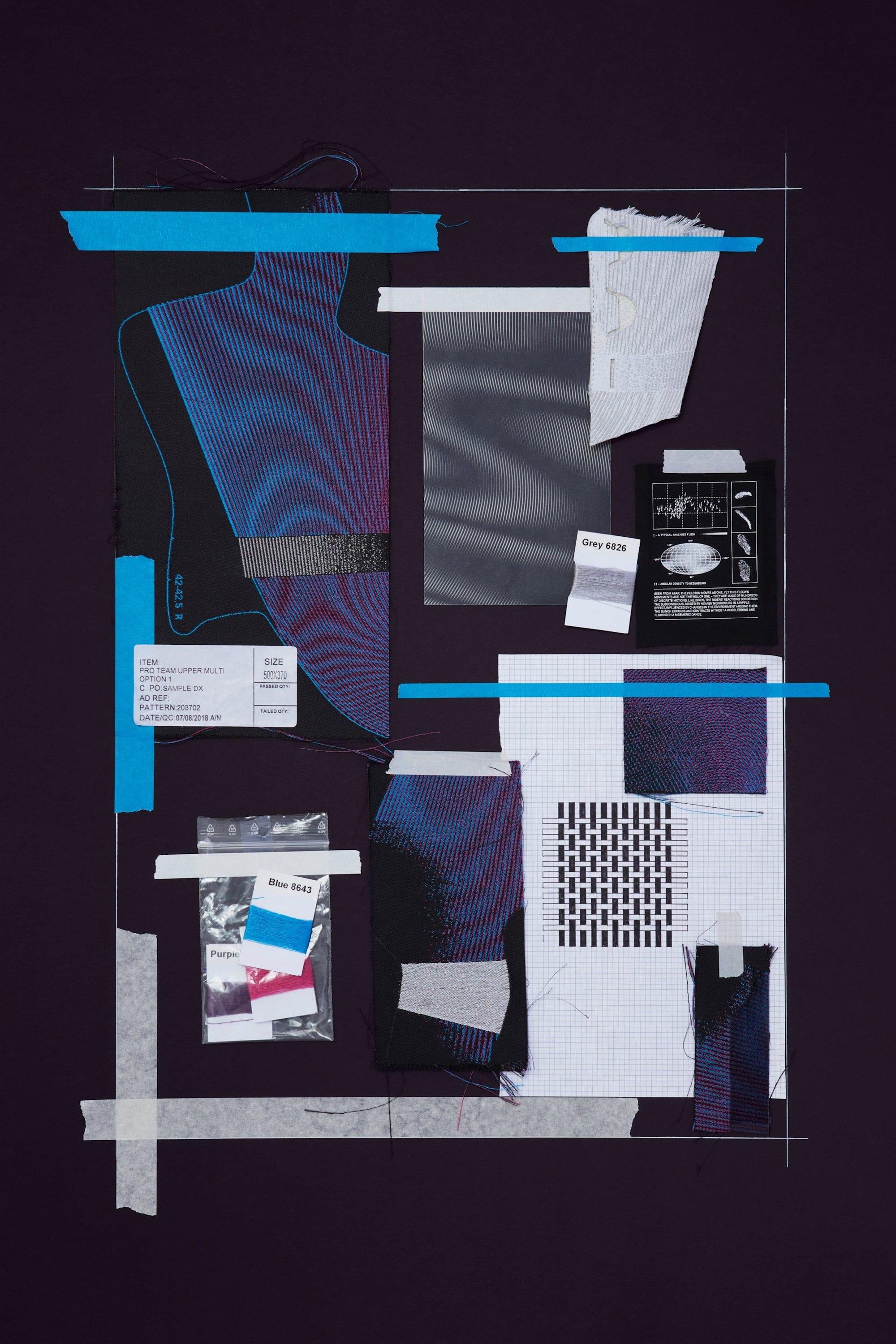 POWERWEAVE UPPER
Engineered with a world-leading fabric technologist, our revolutionary woven fabric sets a new benchmark for performance cycling footwear. Powerweave technology creates a strong, form-fitting and virtually seamless upper with woven-in design features exactly where you want them.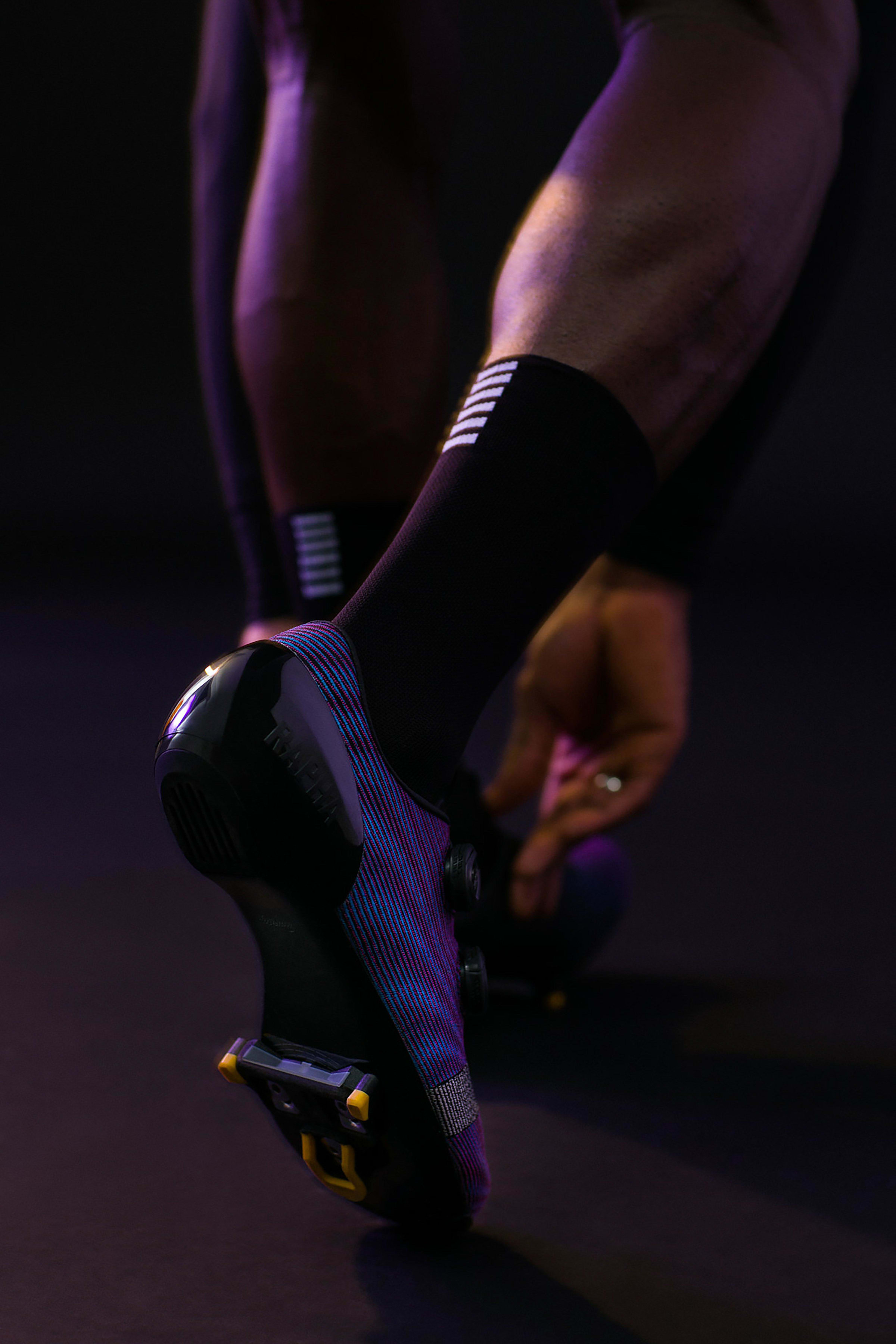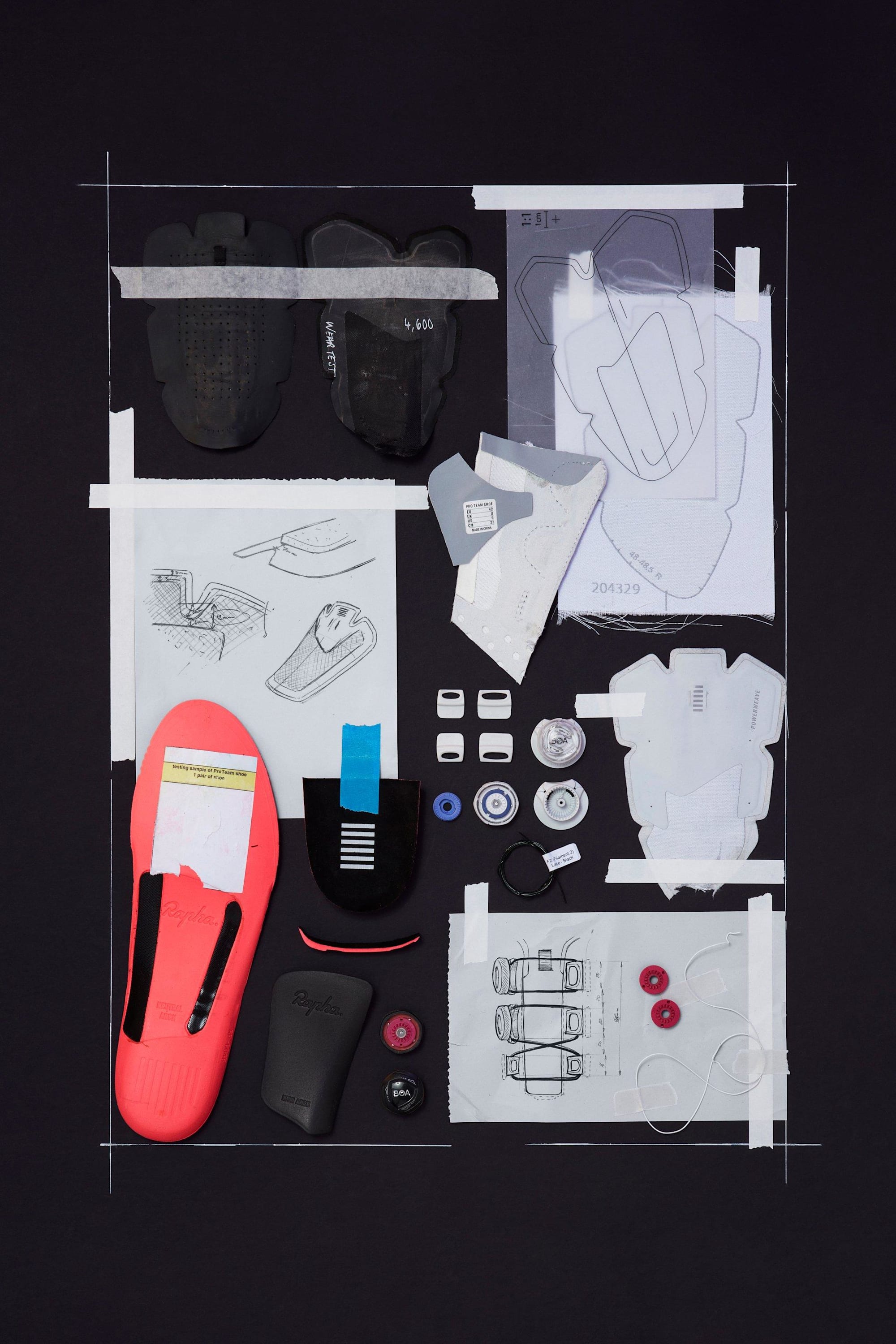 BOA® FIT SYSTEM
Tried and trusted by the best riders in the world, the Boa® Fit System has become ubiquitous on race shoes. Fast, lightweight and precise, this completely weatherproof system is guaranteed to last and dials in your fit with three key components.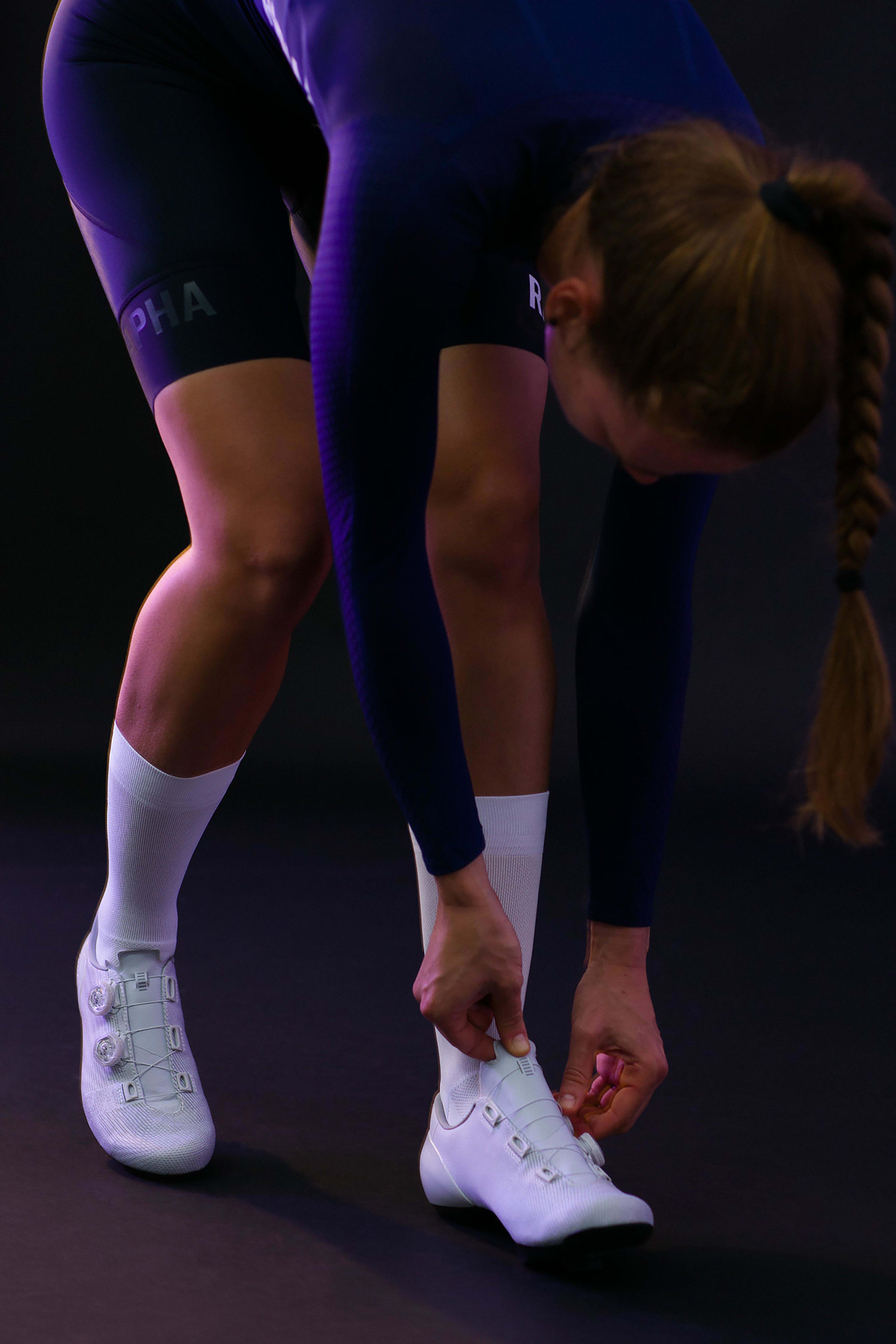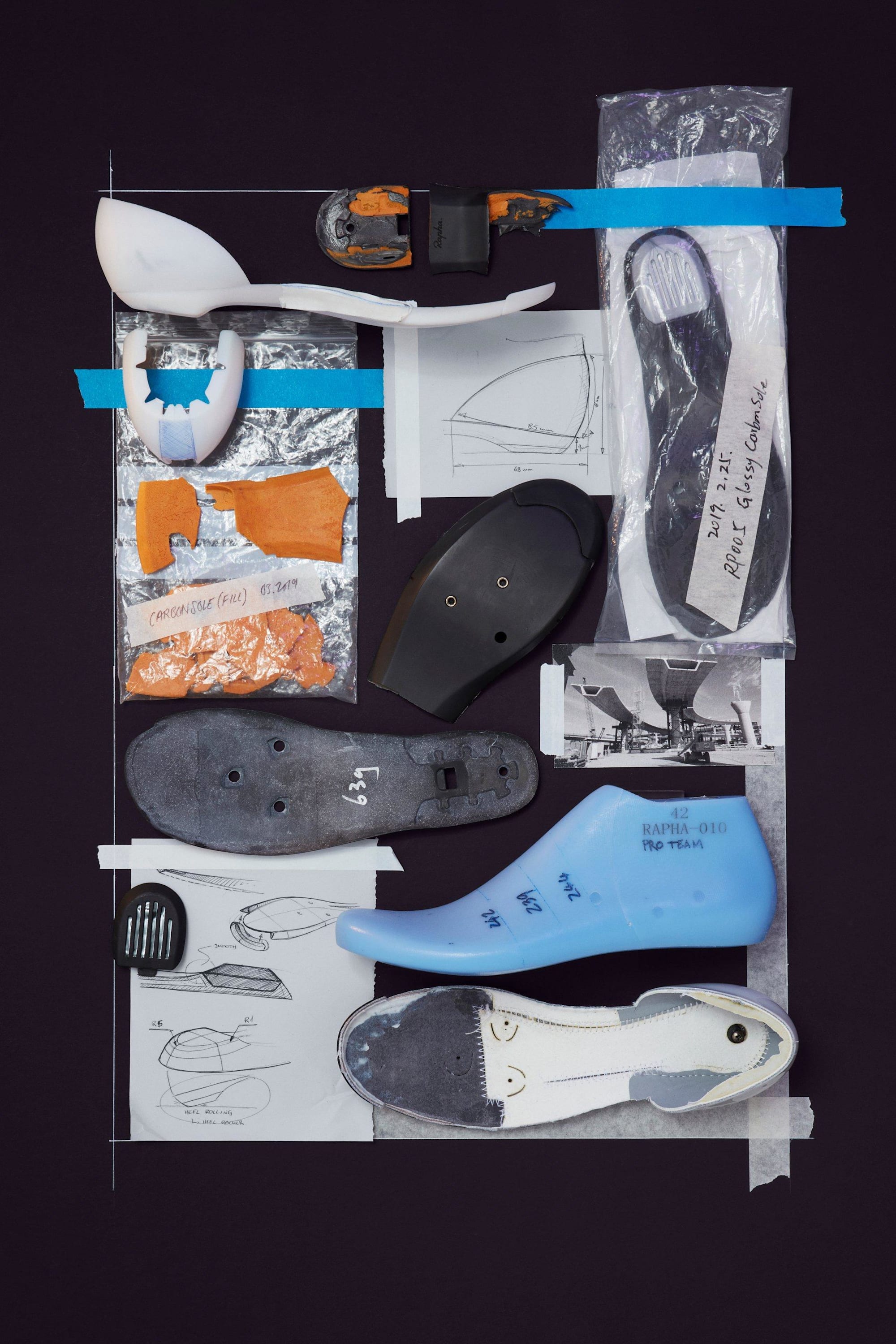 FULL CARBON SOLE
Engineered for consistent stiffness, our full-length carbon footplate ensures every ounce of power is transferred to the pedals during your most intense efforts. Protective toe and heel caps guard against scuffs and scratches.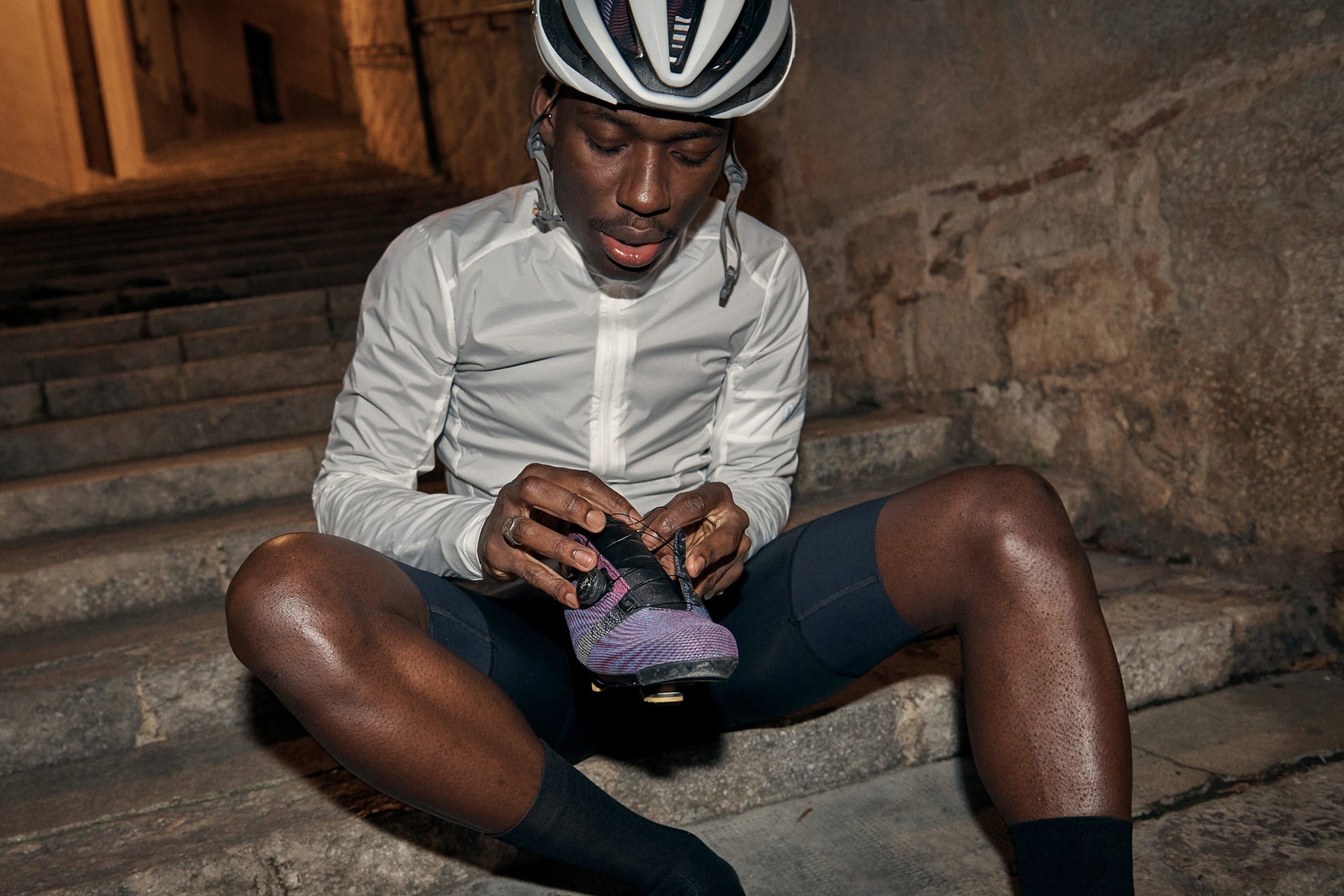 DESIGN AND REFINE
Building on the success of our Classic and Explore Shoes, the challenge for our design team this time around was to create an equally comfortable pair that was light and stiff enough to perform in the pro peloton. Design Lead Jon Freeman cites a single piece of feedback as the genesis of the project.

"Several pro riders we spoke to during our research complained that many shoe manufacturers sacrifice comfort in an effort to make the lightest or stiffest model out there. In short, a shoe that is comfortable during blocks of back-to-back race days is compromised in favour of that killer campaign line: the lightest cycling shoe in the world. For the pros, comfort is the key. So that is what we focussed on."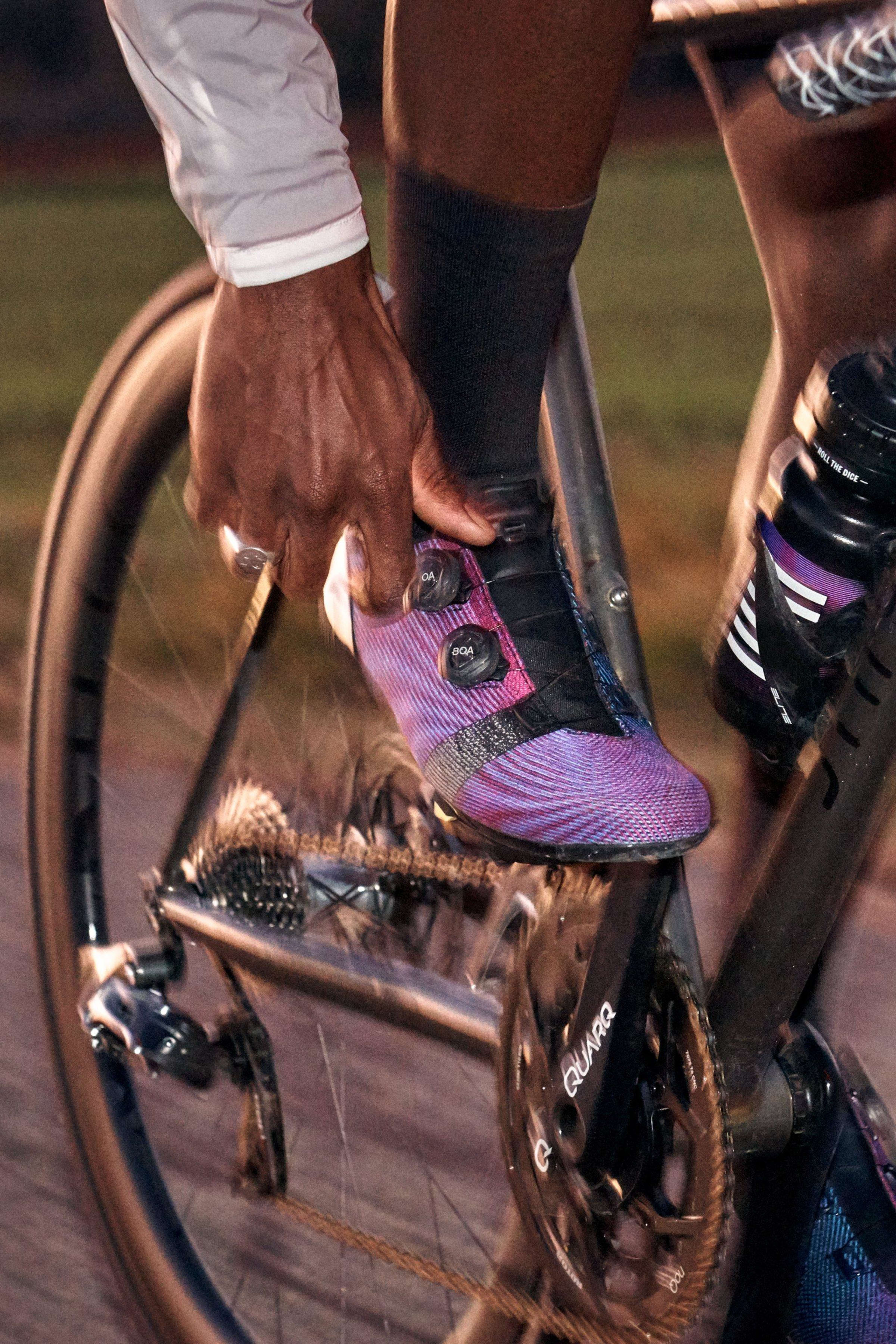 The three technologies that form the skeleton of the shoe have been selected in accordance with the results of extensive testing, including over 30,000 kilometres of all-weather wear testing. As Jon explains, each technology delivers a proven performance benefit.

"A woven fabric like Powerweave has many advantages over microfibre and knit alternatives. It's super strong and does not stretch, locking the foot in place; it's extremely breathable which allows your feet to thermoregulate really well; and it is also coated with a durable water-repellent treatment to keep rain and roadspray at bay. The fabric's natural flex works extremely well in conjunction with the Boa dials to create a secure but frictionless fit and at the base of it all, we've engineered a super stiff carbon sole that efficiently converts pedal strokes into power."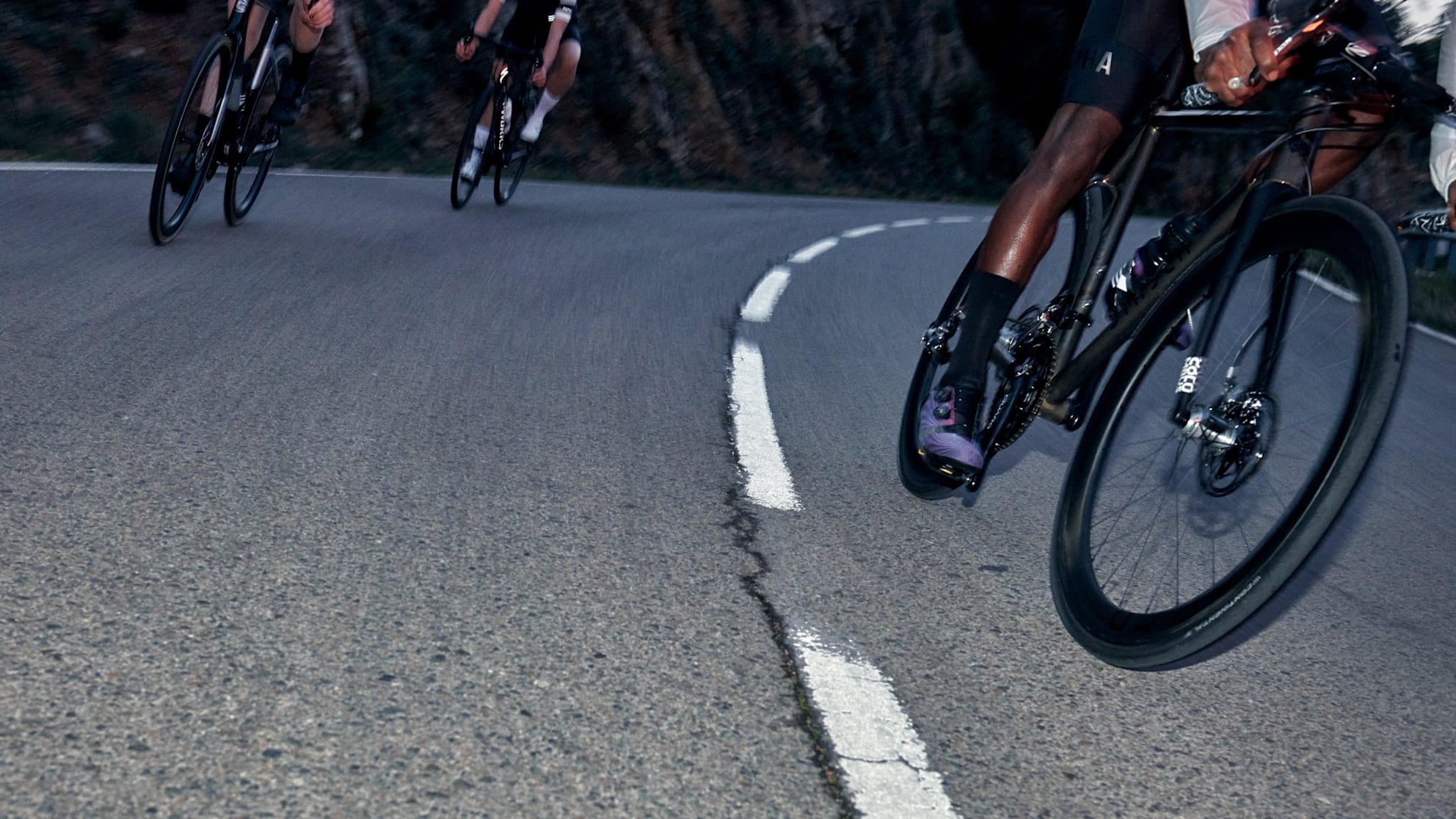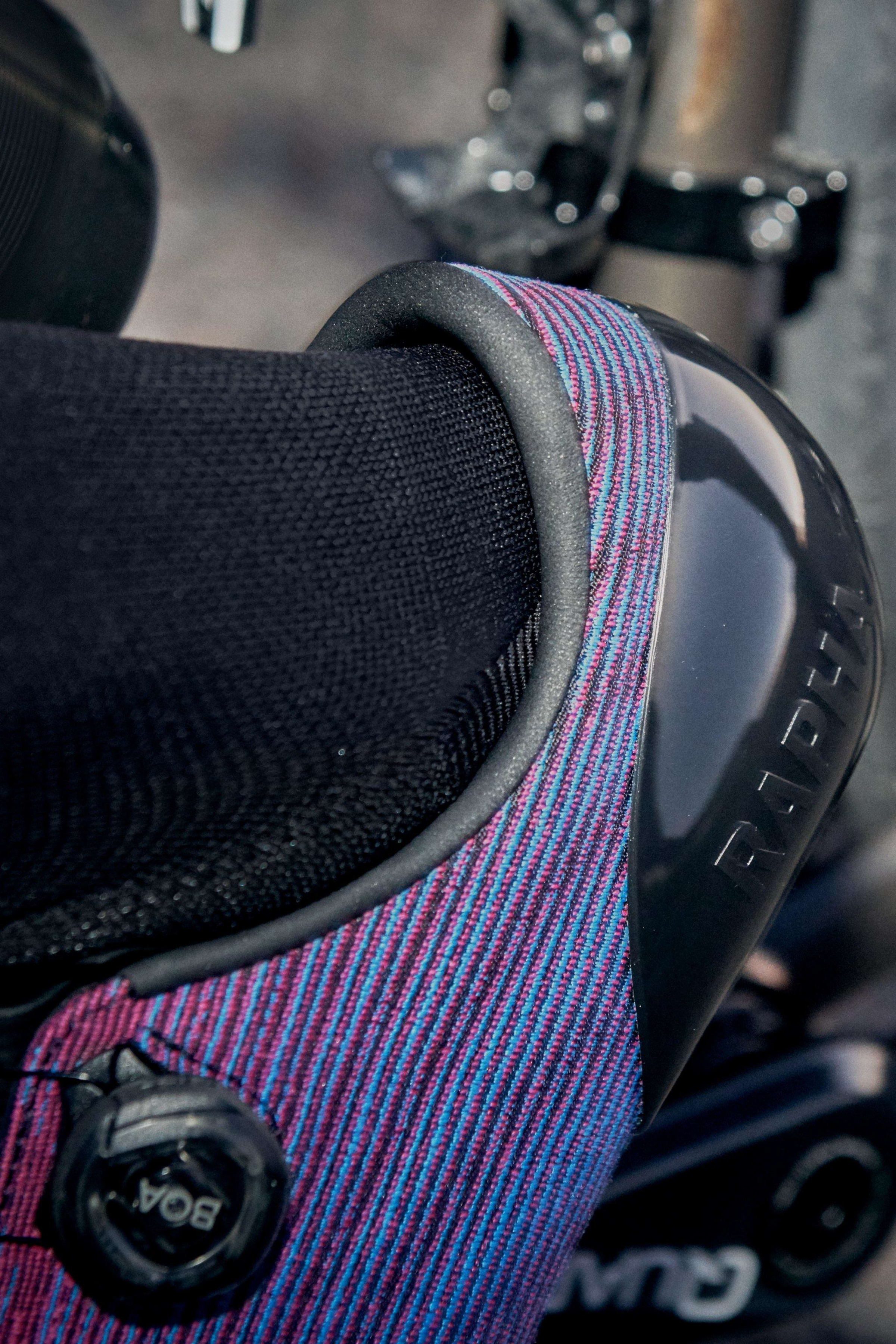 WOVEN FOR WARP SPEED
Designed for WorldTour competition, the Pro Team Shoe has already been put to the test by EF Pro Cycling and CANYON//SRAM riders. American climber Neilson Powless got his hands on a pair ahead of the Tour Down Under and has wasted no time in making them his go-to race shoe.

"The first ride I did in the Pro Team Shoes was a recon of Willunga Hill. Even though it was the very first time I'd ridden in them, I was thinking to myself, I can race in these, they're really comfortable. The shoes are super light and the upper material is really breathable. The tongue especially feels really good on the upper part of my foot. They also look super fresh so it's been nice."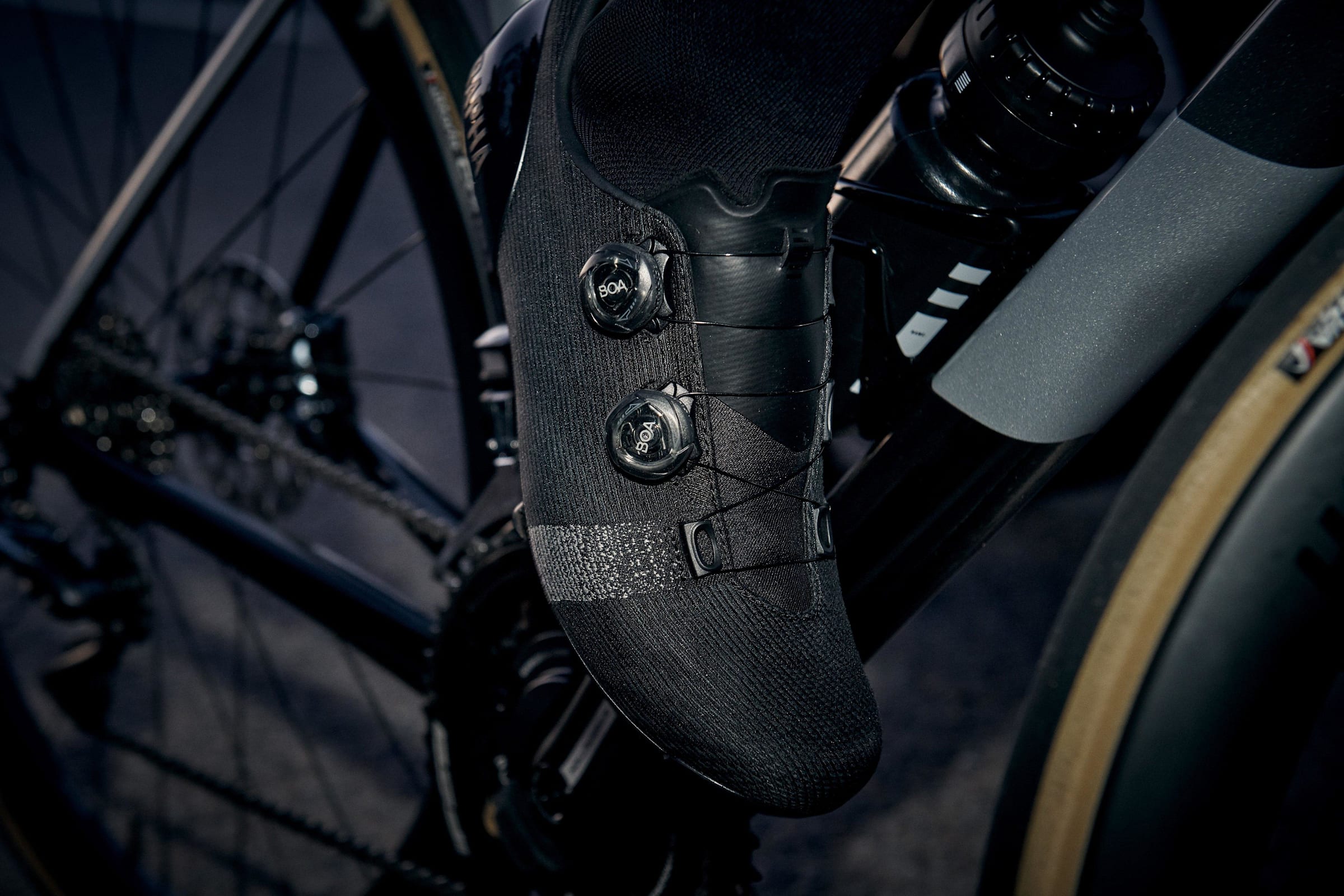 "Finding a shoe that treads the line between comfort and race-ready stiffness is really tough but I feel like the Pro Team Shoe is spot on for what I need: comfortable enough for a six-hour race and stiff enough to hang with the best when you need to put the power down."

Former British champion Hannah Barnes did not race Down Under but begins her season in Belgium, with a spring in her step.

"I didn't really appreciate how important shoes were until riding in the Pro Team Shoes. I'm in love with my pair – they're stylish, comfy and very supportive. My feet feel very secure and there are no pressure points on my feet which I have had in the past with other shoes. I've been wearing them since the start of the season but it feels like much longer. They'll be my shoe of choice from now on."