Milano-Roma Collection
A forgotten race between iconic Italian cities. Two editions, twelve years apart, both won by the same rider: Milano-Roma. Rapha celebrates the best bike race you've never heard of with this luxurious special collection.
31 October 2018
TWO CITIES
Milano-Roma pitted intrepid riders, both professional and amateur, against one another on a challenging parcours between two of Italy's great cities. Our eponymous collection incorporates a striking two-tone colour palette reminiscent of the unique aesthetic of both cities.
TWO STAGES
Typical of bicycle races in the early 20th century, the Milano-Roma featured arduously long stages. The 666-kilometre route between Milan and Rome was contested in just two, taking in iconic cities such as Florence and Bologna as well as two mountain passes en route.
TWO EDITIONS
Run only twice, in 1906 and 1918, Milano-Roma was dominated by one man. Italian Carlo Galetti clinched victory in the general classification of both editions despite the twelve years and devastating period of war that separated them.
Milano-Roma Jersey with Arm Warmers
Made of merino wool, the Milano-Roma Jersey would not have looked out of place on the start line in Milan a century ago. Similar in fit and feel to our Classic Jersey II, this limited edition incorporates a raft of beautiful design details and comes complete with a set of ribbed woolen arm warmers.
Buy now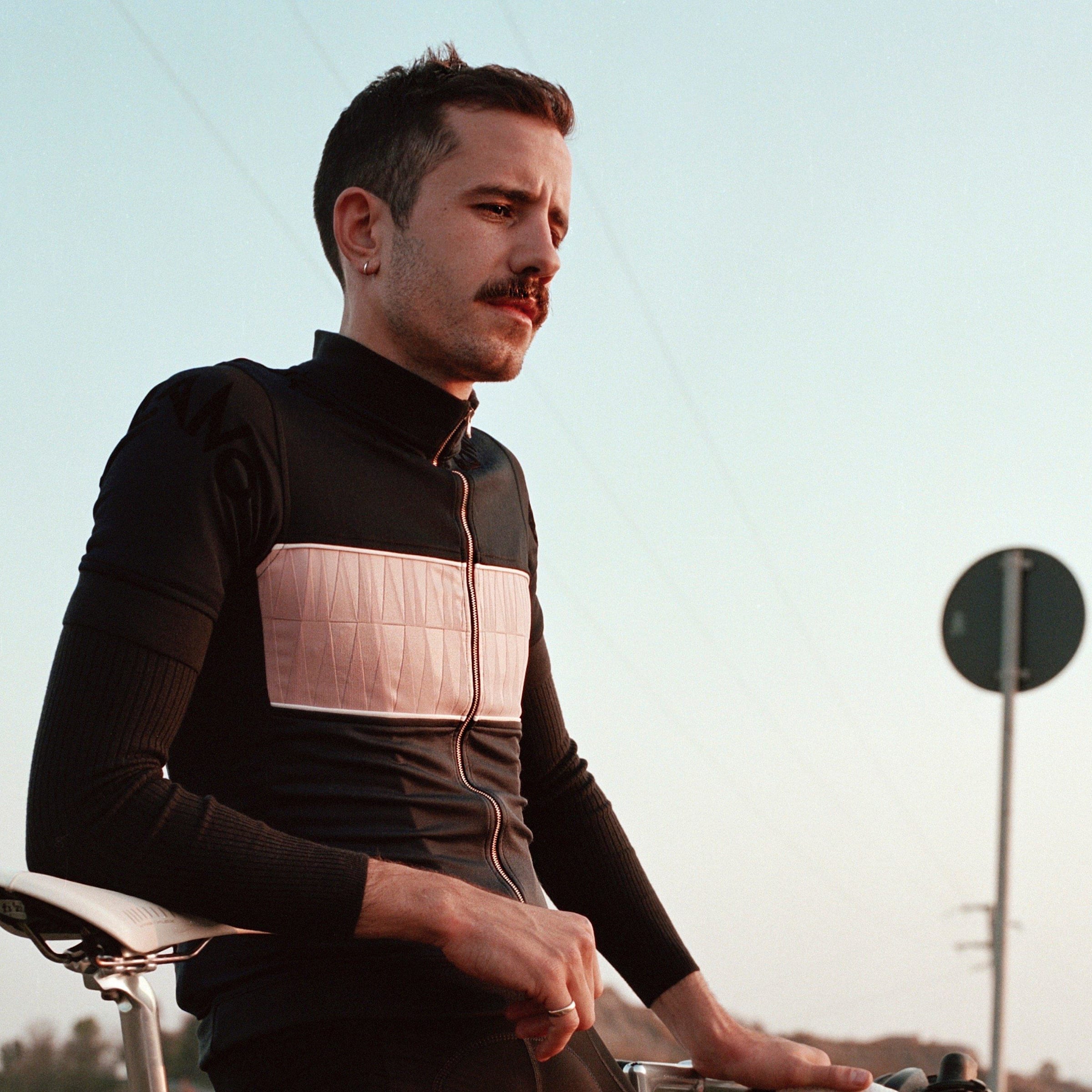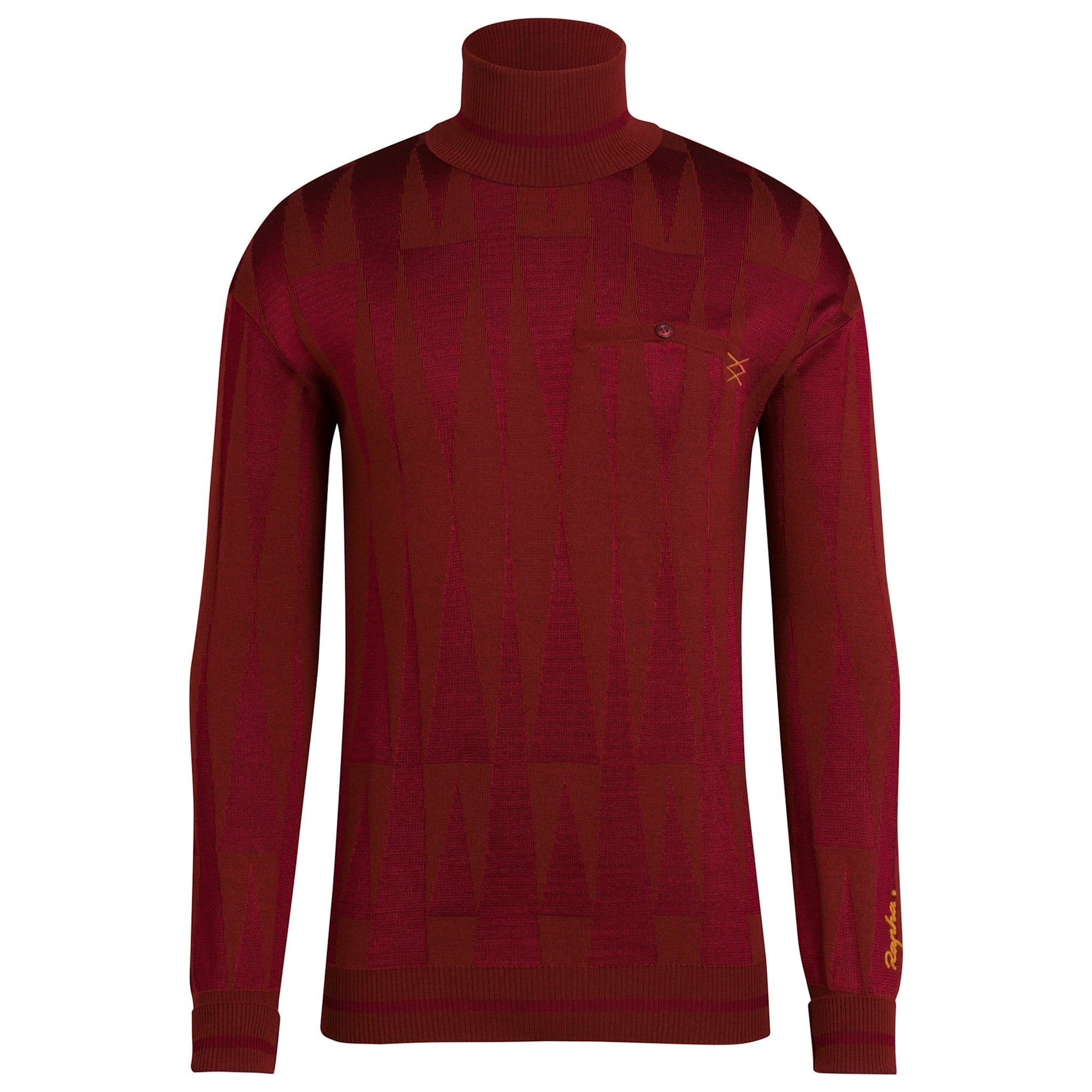 Milano-Roma Merino Wool Roll Neck
By the time the 1918 edition of the race had concluded, the prevailing art movements of the period – futurism and cubism – had profused from Paris across Europe. They were a major design inspiration for our collection and manifest themselves in the triangular knitted design and button-down chest pocket on the Wool Roll Neck.
Buy now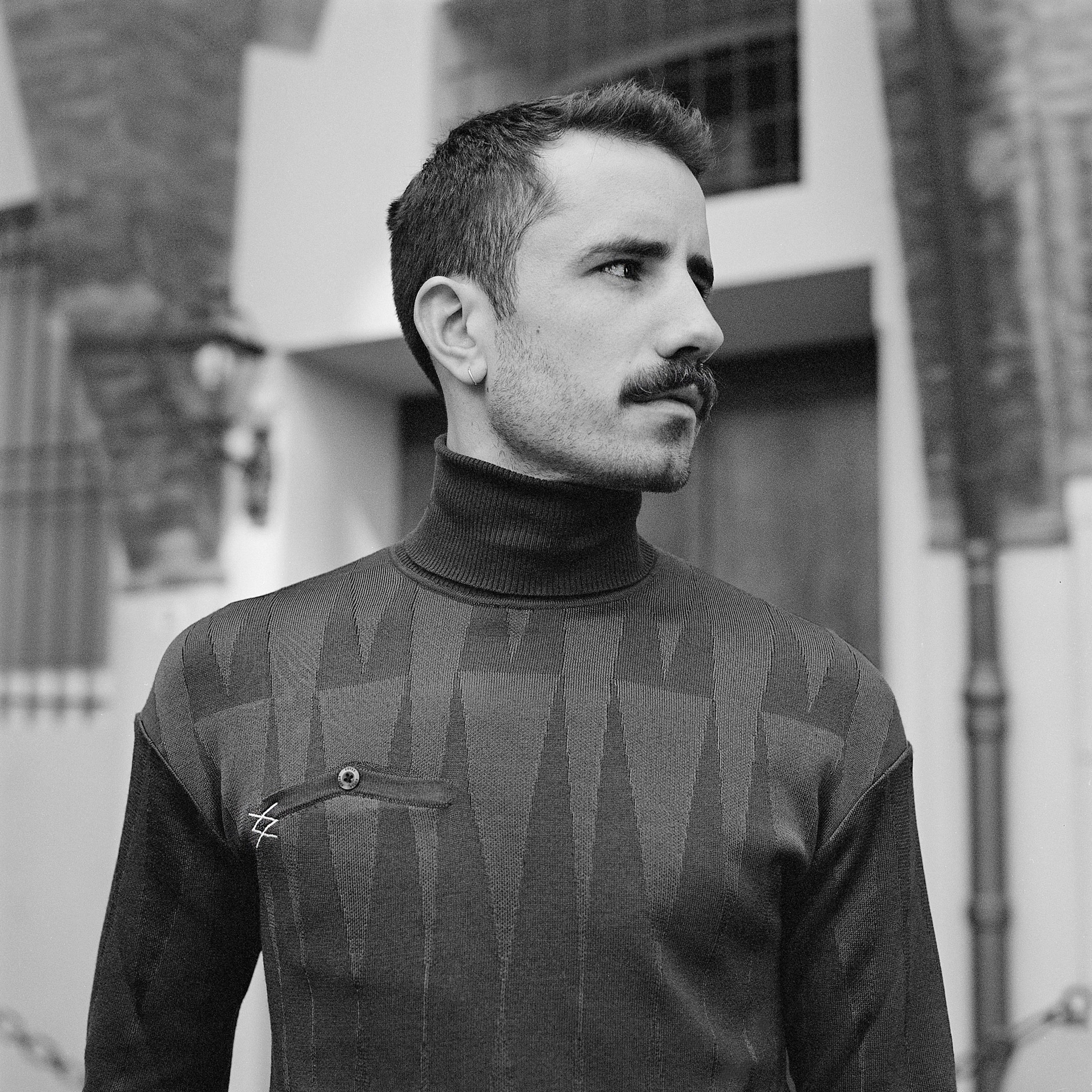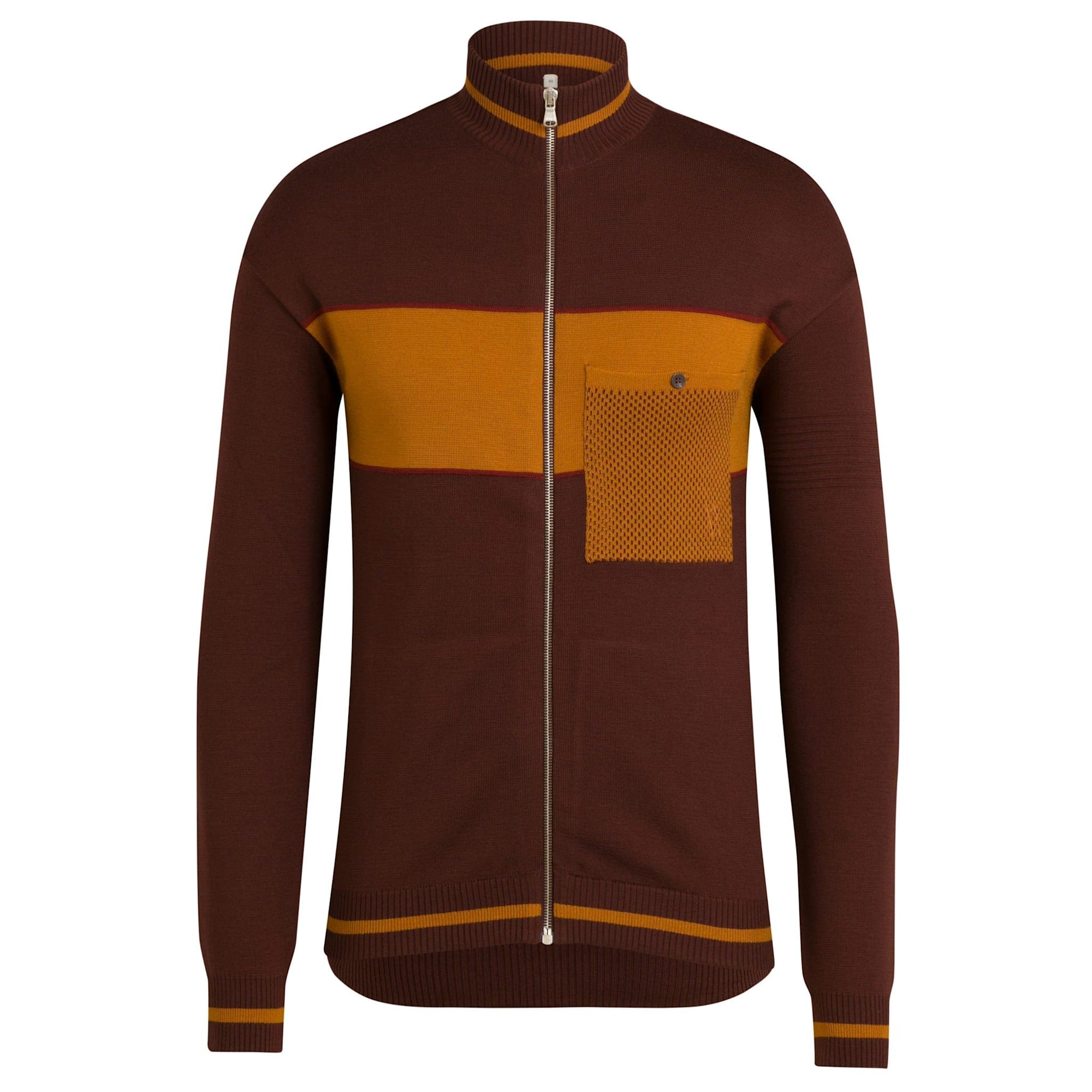 MERINO WOOL TRACK JACKET
Drawing inspiration from the square-knitted track jackets worn at the time, this modern replica is fit for likes of Galetti and his contemporaries. The jacket features a dropped shoulder seam as well as chain stitched logos with a striking typeface that takes its design cues from the futurist and cubist art movements of the period.
Buy now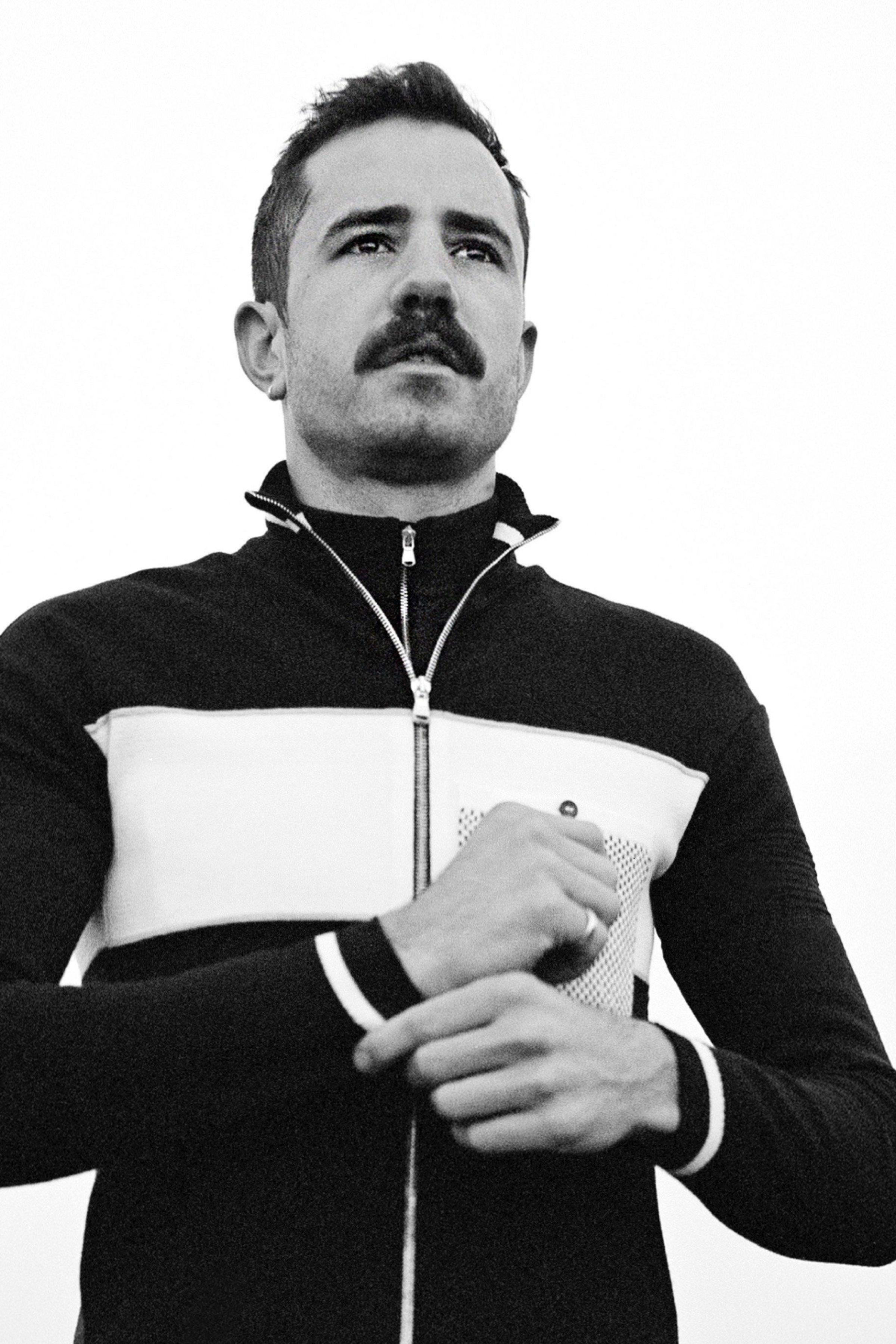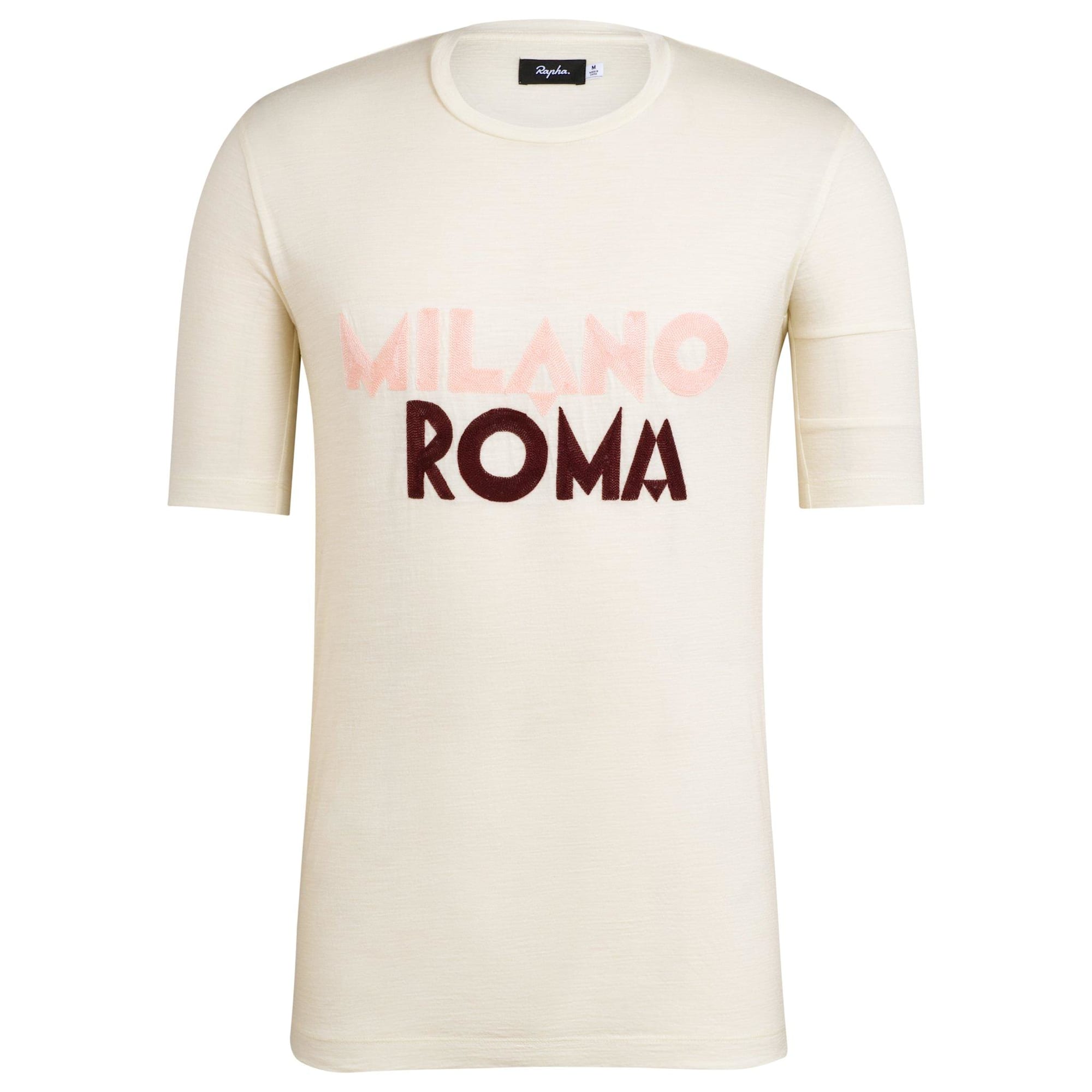 MERINO T-SHIRT
Made with a luxurious merino wool blend that's a little warmer than a cotton shirt, this limited edition T-shirt features the same design as the silk scarf, sewn on with a zig-zag stitch. On cooler days, pull on a piece of cycling history.
Buy now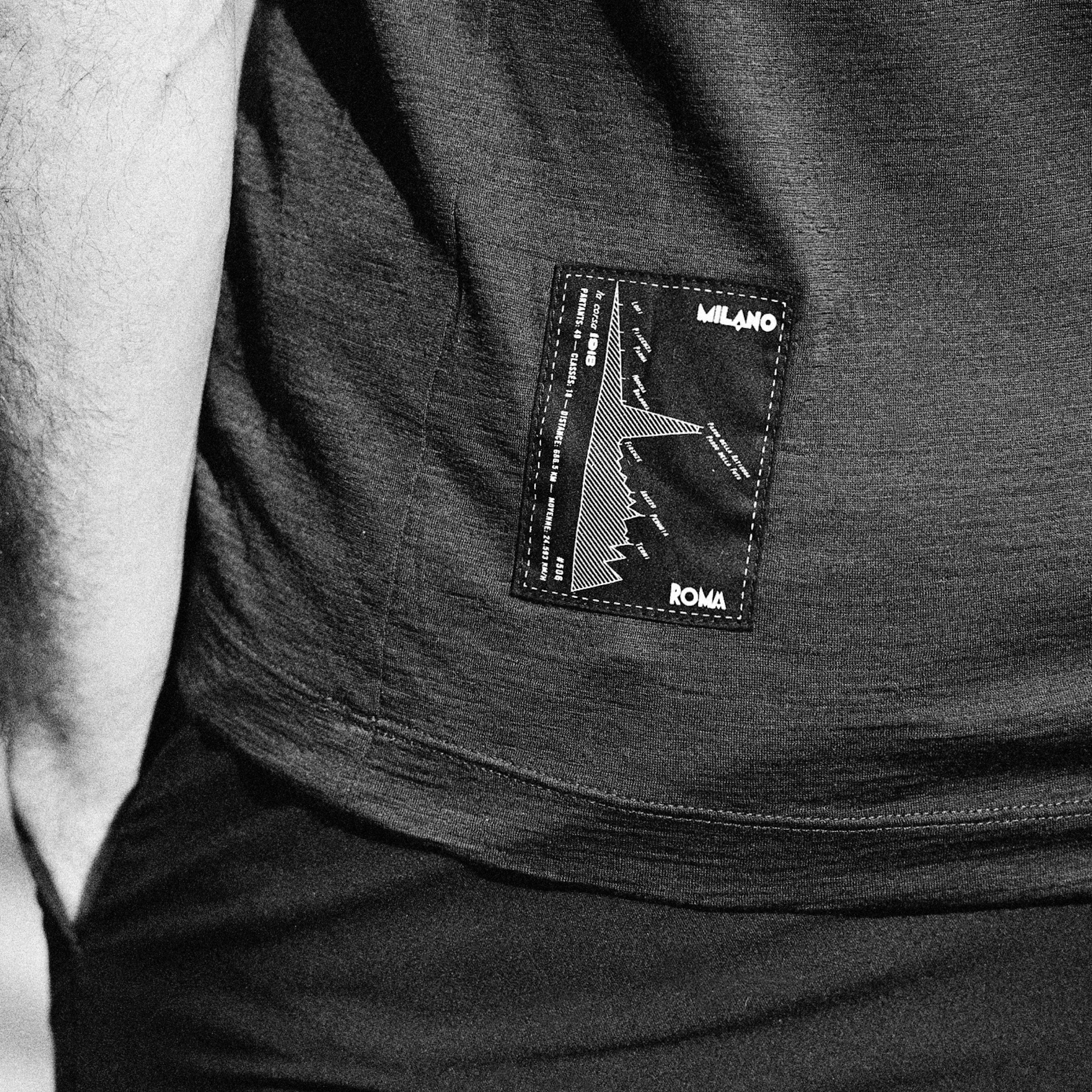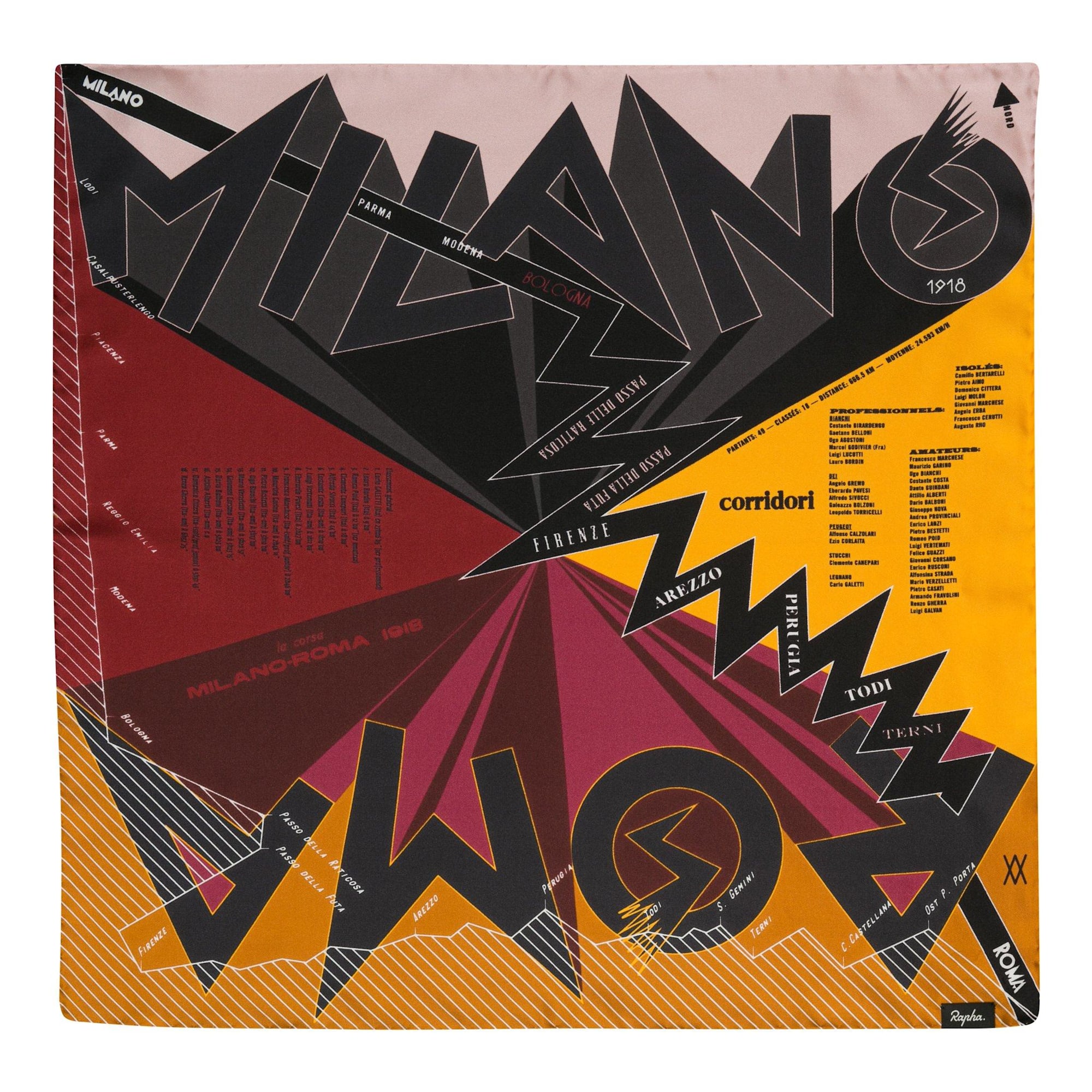 SILK SCARF
A versatile piece that is both insulating and breathable, silk scarves were popular with riders in the early 20th century. This beautiful limited edition immortalises the Milano-Roma race, from the towns and mountain passes on its parcours to the riders, amateur and professional, who took to its startline
Buy now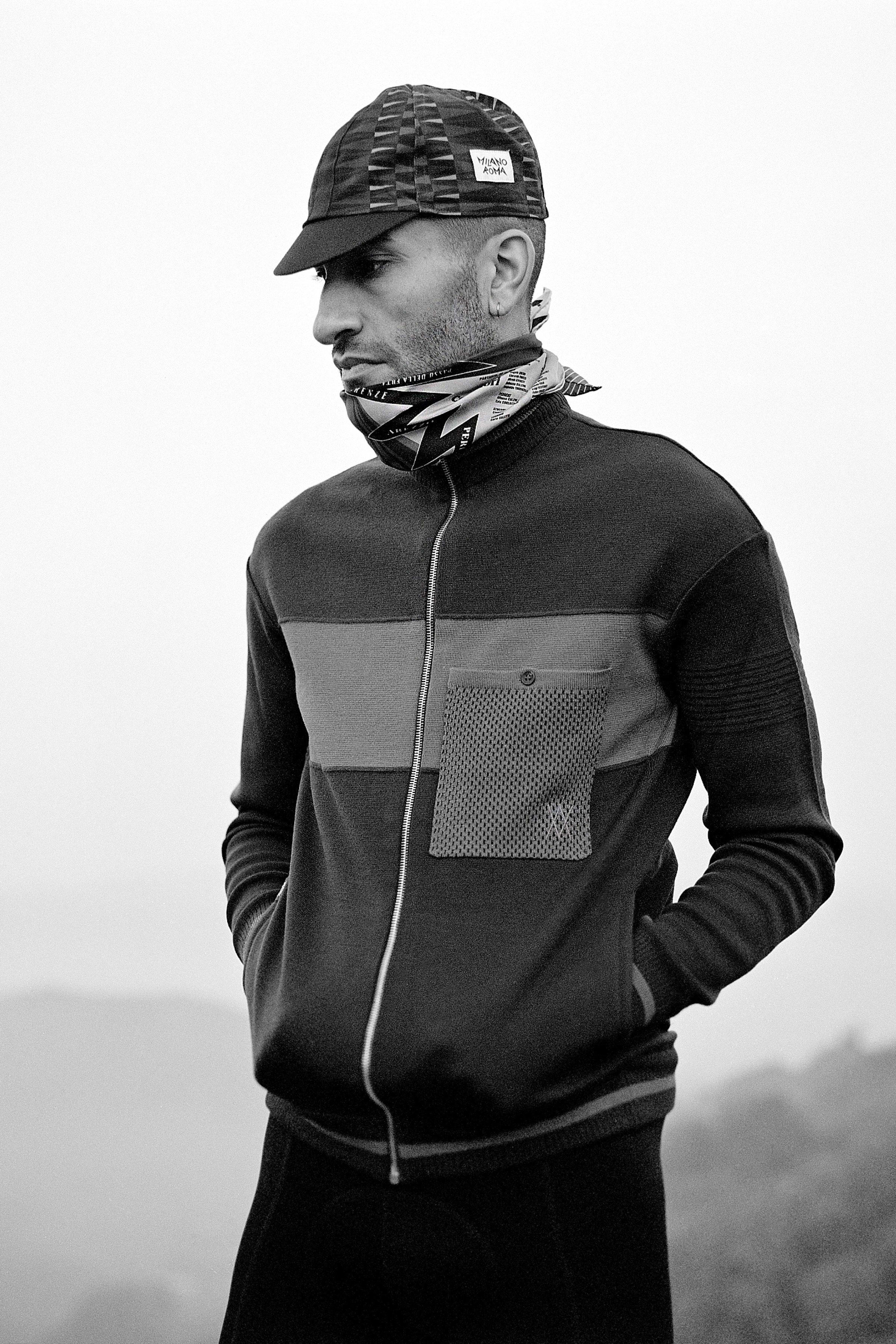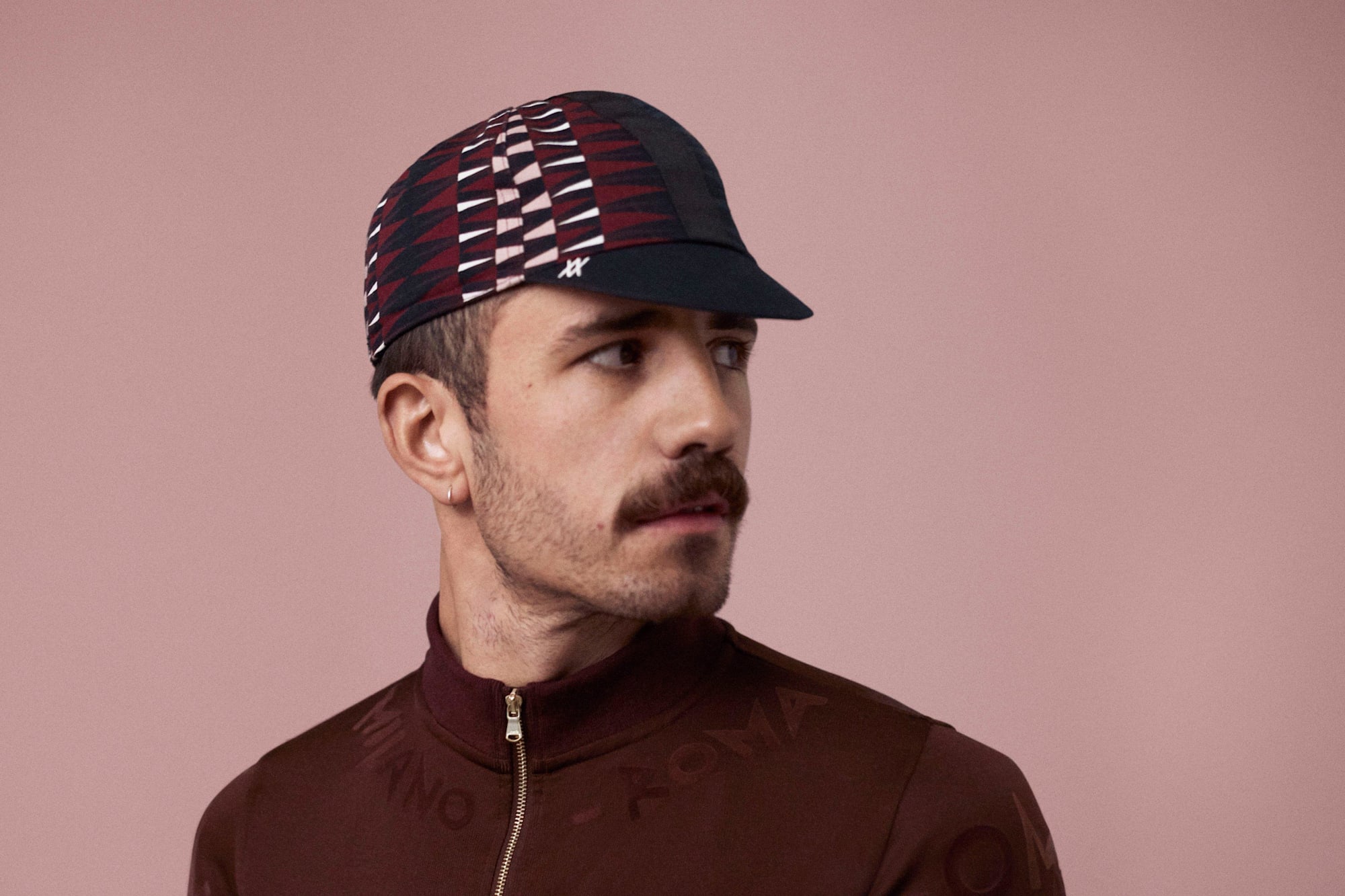 Milano-Roma Cap coming soon