RAPHA GONE RACING - TOUR DIVIDE
Crisscrossing the Continental Divide for 2,750 miles between Banff in the Canadian Rockies and Antelope Wells on the Mexican border, the Great Divide is one the world's most iconic long distance mountain biking routes. On this sky high trail, there's no such thing as a regular ride. But even by ultra cycling standards, Lael Wilcox's history on the route is a colourful one.

In 2015, Lael raced the Tour Divide – an event that follows the route – and set a new women's course record despite having to ride herself to an emergency room en route to deal with a persistent breathing issue. But rather than celebrating her achievement, Lael set out to better it. Just two weeks later, she rode to the start from her home in Alaska, took on the trail for a second time and lowered her own record by another day and a half.

Today, the outright course record is held by the late long-distance legend Mike Hall, whose time of 13 days 22 hours and 51 minutes has stood since 2016. Inspired by Mike's methodical approach to managing the mileage but convinced she can beat the record, Lael is returning the Rockies with unfinished business. In the latest episode of Rapha Gone Racing, we document her latest record attempt and follow her as she runs into issues much bigger than any bike ride.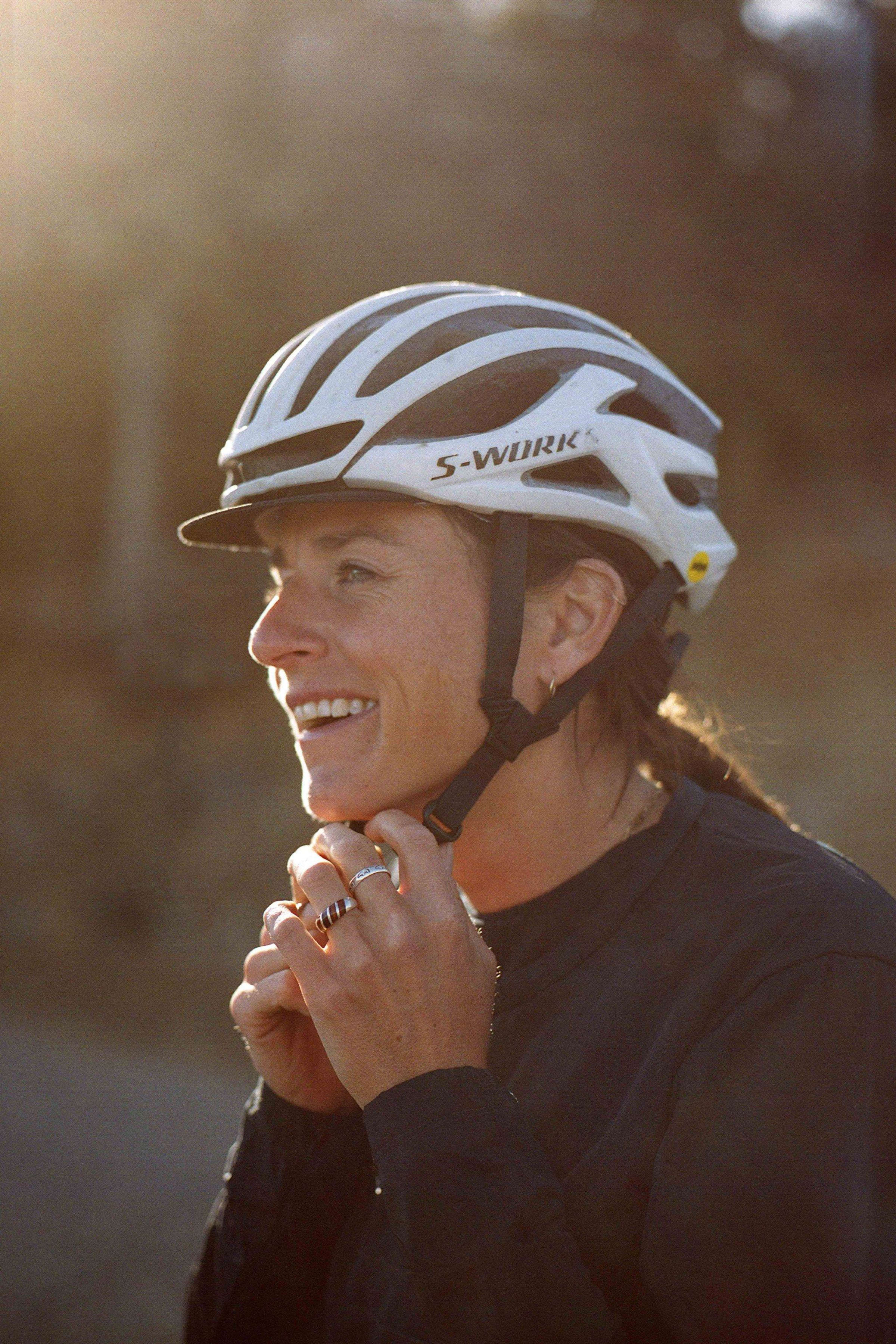 Lael only started riding at 20 years old, and what began as a convenient way to commute soon turned into an 11-year journey around the world. Beginning in her hometown of Anchorage, she hitched rides on everything from a four-wheeler to a floatplane to ride every road in Alaska.

Next, Lael rode approximately 150,000 miles across 40 countries but it wasn't until 2014 that she entered her first race - a 400-mile self-supported road race called The Fireweed 400. Since then, she's set and broken records all over the world while working to get more women and girls on the bike.
"I'm more excited than I've ever been to keep riding and doing my best."
"I've been balancing a mix of racing, travelling, designing routes and setting up programs to encourage more women and girls into adventure riding. Leaving on my first cross-country trip in 2008, I thought I'd be riding for a couple of months before I moved on with my life. That was 12 years ago, and I'm more excited than I've ever been to keep riding and doing my best."

Over the last decade, Lael has biked across both the length and breadth of the United States several times. In 2015, Lael set the women's record for the Tour Divide which stretches from Canada to the Mexican border. Riding west to east, Lael raced the Trans Am Bike Race and made it from coast to coast in just over 18 days, securing herself the overall win in 2016.

In 2018, Lael decided she wanted to take on the outright record for the Tour Divide. With the support of her partner, filmmaker Rugile Kaladyte, she attempted the overall Tour Divide record in 2019 but was met with unprecedented weather and, like many other riders, had to stop. Her plans for 2021? To smash the record of 13 days, 22 hours, 51 minutes.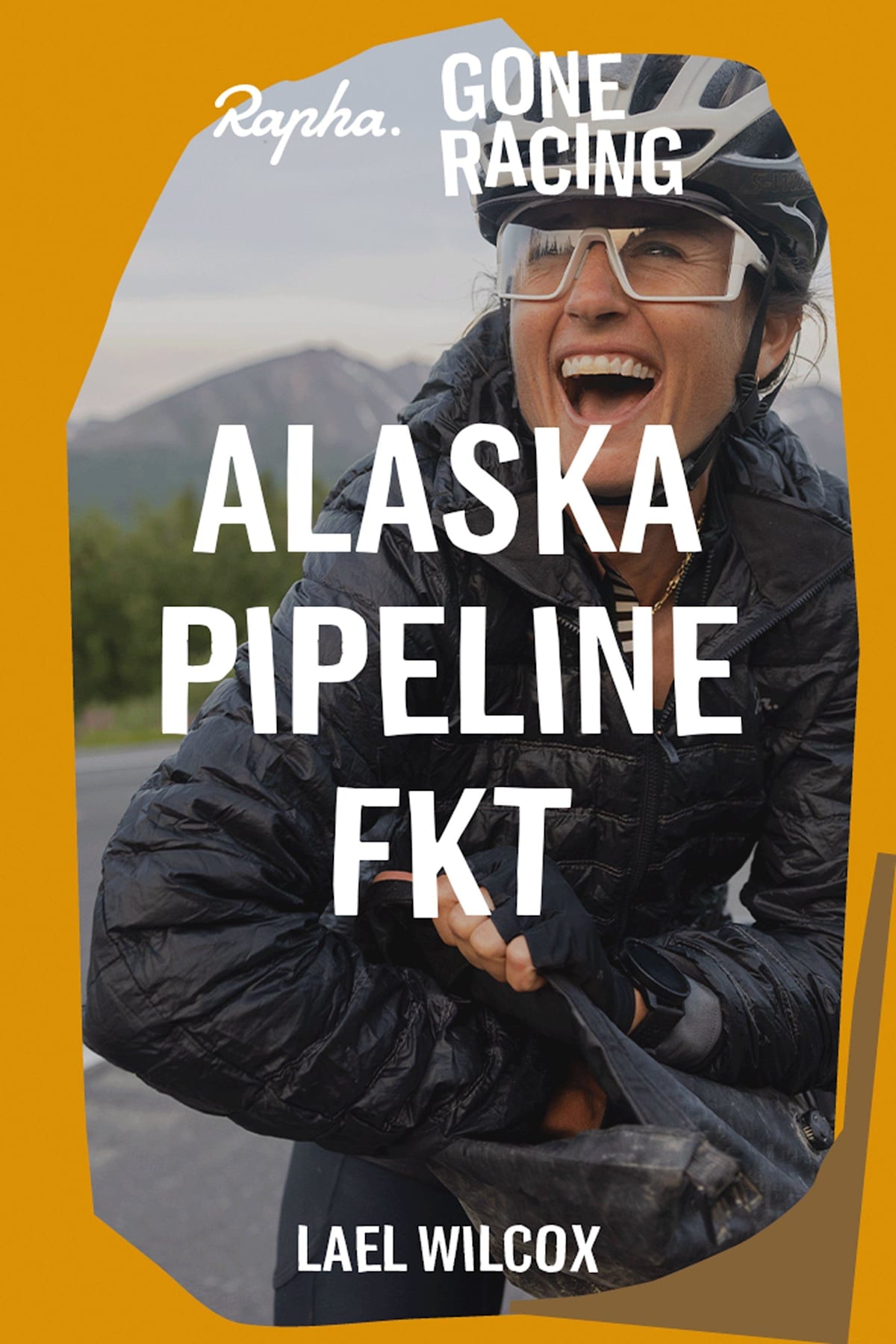 Rapha Gone Racing - Alaska Pipeline FKT
Four feet wide and carried five above the ground by a seemingly endless series of stanchions, the Alaska Pipeline is, for most of its 800-mile route, the only mark humanity has made on the pristine wilderness of this last frontier. The only mark, that is, except for the road that accompanies the pipeline on its long journey south from the Artic outpost of Prudhoe Bay to Valdez.

For born and bred Alaskan Lael Wilcox, this lonely road has always held a special interest. In fact, she's ridden most of it before. But this time she's back with a new challenge to set a Fastest Known Time, or FKT, for the route and bring a new source of energy to the road. By pushing herself, she hopes to encourage other riders, wherever they live and however long they've been riding, to do the same. .
Watch the film
LAEL'S KIT
Lael's kit will be put through its paces as she takes on rides and races that push her to her own limits.
OUR ELITE ROSTER
From the Australian outback to the US crit scene, we sponsor inspiring teams and athletes around the world. To find out more about our Rapha athletes, click below.