Abrazos
Introducing the kings of the climbs
20 August 2017
ABRAZOS is a new Rapha documentary that celebrates the culture of cycling in Colombia. Its protagonists are the greats, riders who defined the sport in their nation and who remain an inspiration for today's generation of young escarabajos. Meet them below.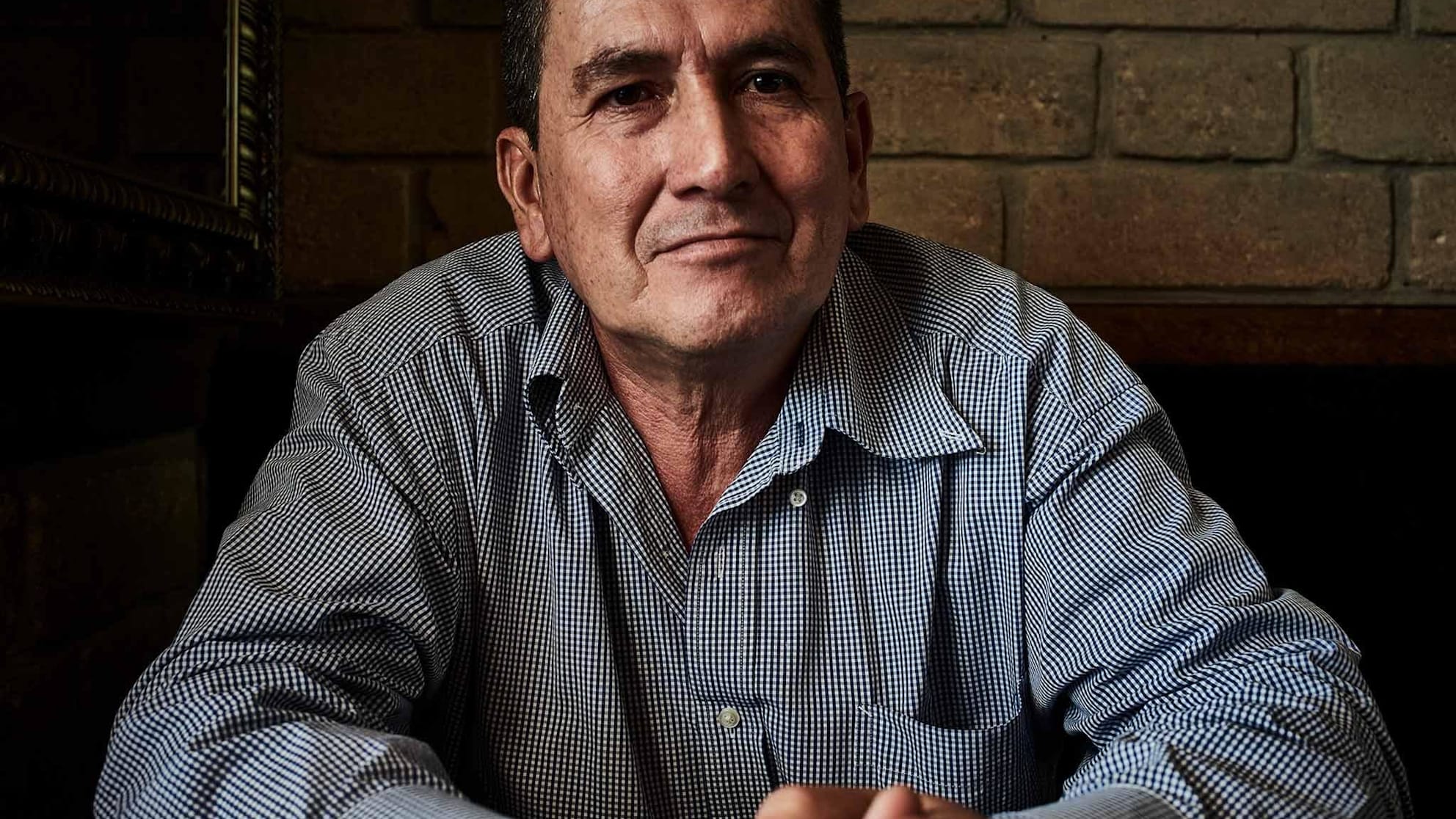 LUCHO HERRERA
The first South American winner of a Grand Tour and victorious in the mountains classifications at the Tour de France, Giro d'Italia and Vuelta a España, Lucho Herrera is the greatest climber Colombia has ever produced.

El Jardinerito (The Little Gardener) was eight times a Grand Tour stage winner and the overall winner of the 1987 Vuelta, but arguably his greatest success was pioneering a path for Colombian cyclists to compete – and be respected – in Europe.

Lucho proved that the little-regarded Colombians had the legs and the head to beat anybody, and his wins are imprinted on the hearts and minds of his countrymen.

In the 1985 Tour, from Morzine to Avoriaz, he beat Hinault by seven seconds. Later the same week, he raised his hands again in St-Etienne, blood pouring down his face. In 1987, he became the king of Covadonga, dropping another 'King', Sean Kelly, to win the stage on his way to overall victory and the mountains classification. Then came the 1989 Giro, when he broke through thick fog to take a stage victory on the snow-capped Tre Cime di Lavaredo. They were wins that forged the legend of Lucho.
Extremely reserved by nature, Herrera was a caricature of a humble individual from the Colombian countryside. When he spoke, he did so selectively and in hushed tones, choosing to communicate through his pedal strokes.

He was also remarkably tough, unlike the archetype of fragile little climbers, possessing what Colombians call berraquera (the ability to accomplish great tasks due to innate courage and determination), in spades. It was perhaps this, above all else, that enabled Lucho Herrera to overcome so much, to achieve so much.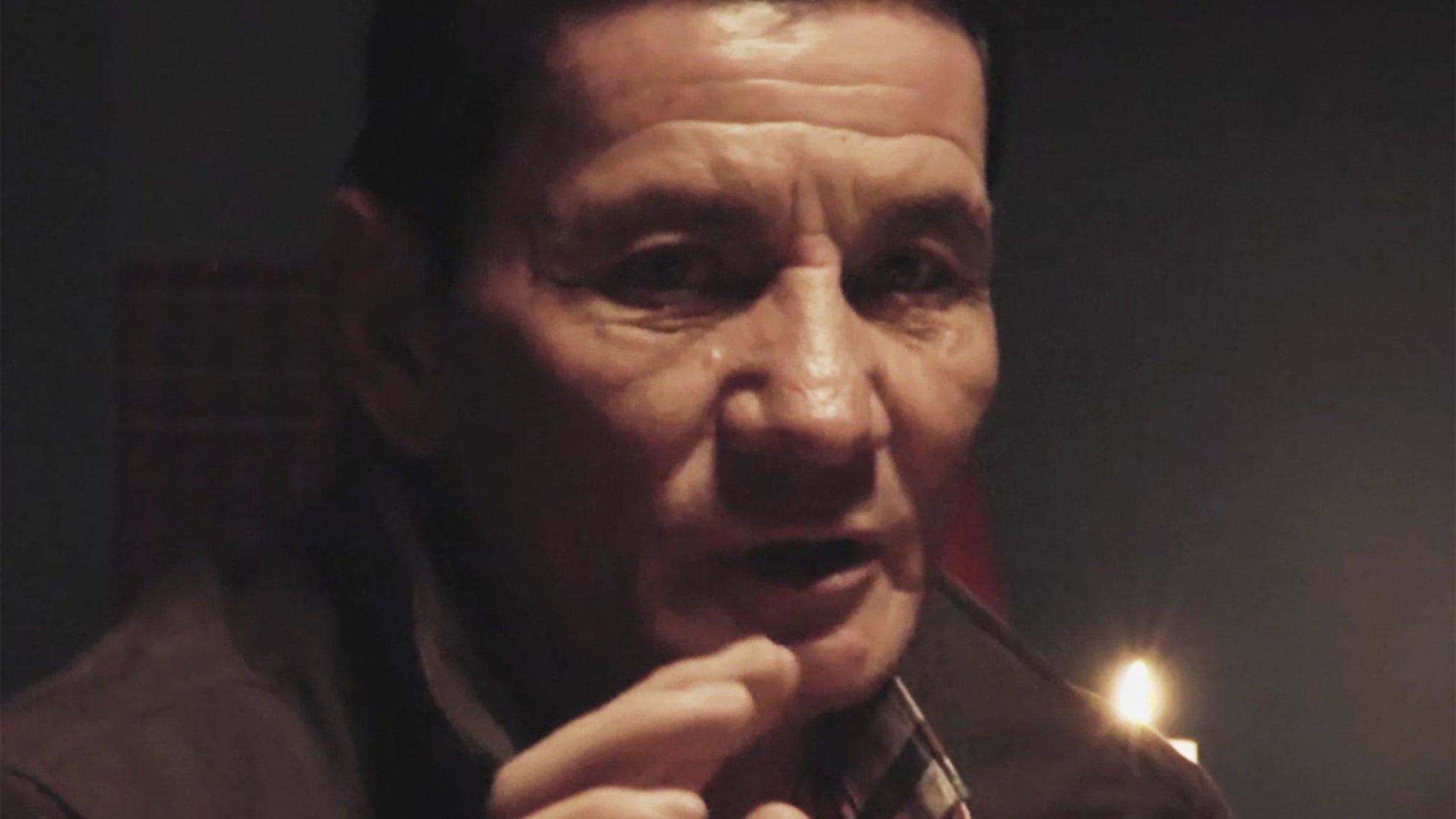 JOSÉ PATROCINIO JIMÉNEZ
José Patrocinio Jiménez was angry, telling his teammate Edgar Corredor to "stop being an asshole" at the start of the 1983 Tour de France. An overawed Corredor had been asking prominent European riders for their autographs, causing Jiménez to tell him to stop, saying: "We are just as good as them."

Corredor had good reason to be nervous. That Tour was the first time los escarabajos (meaning 'the beatles' – the nickname given to Colombian riders) had competed at the great race together. Amateurs with little knowledge of European tactics, looked down upon by the peloton and even racially discriminated against by fellow riders, the Colombians arrived on a wing and a prayer.

Fortunately they had Jiménez, an explosive rider who took flight when the road kicked up. He took 17th overall, and 2nd in the mountains classification after leading it early on. He even took a 2nd place on a time trial up the Puy de Dôme behind the legendary Spaniard Pedro Delgado.

A precursor to Lucho Herrera's achievements, his performances were important for the future of Colombian cycling. In dropping Robert Millar on the Col du Tourmalet during one stage, Jiménez had proven that a Colombian could, on the right day, be the greatest climber. It gave belief to his countrymen – and fellow riders – listening on their radios at home.

Patro subsequently turned pro with a Spanish team, taking seventh overall at the Vuelta, before he returned to the now-legendary Café de Colombia squad, where he was road captain during Lucho's glory years.

With a bulging cabinet of 500 trophies and still living in Boyacá, Jiménez continues to earn his living in cycling, driving photographers around at Colombia's biggest races. And he's still great friends with Lucho.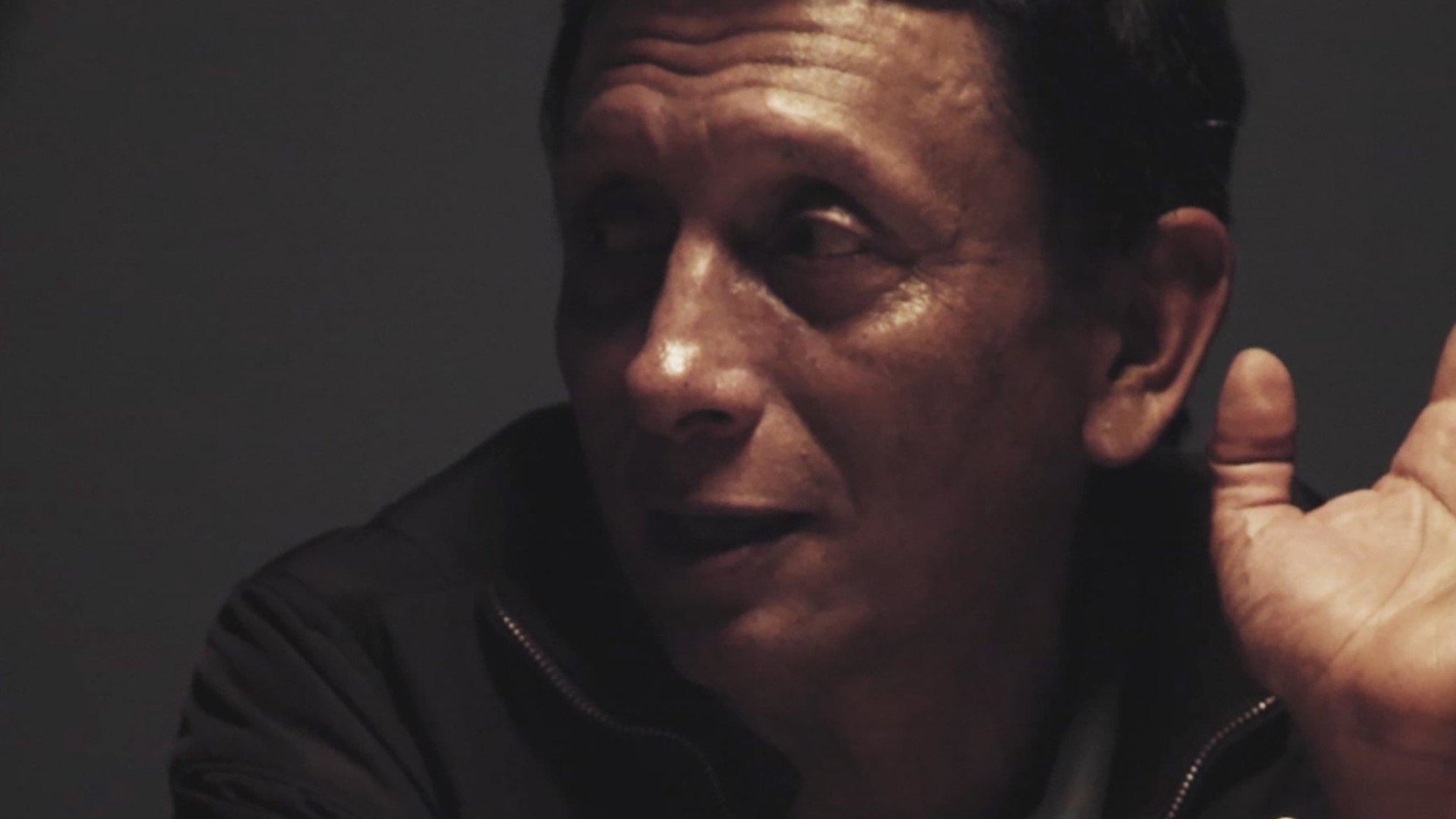 MARTÍN RAMÍREZ
The story of how Martin Ramírez won the 1984 Critérium du Dauphiné is quite extraordinary. El Negro was racing for Leche Gran Via, the second best Colombian domestic team behind Lucho Herrera's all-conquering Varta, and they had only been invited to compete in France after Varta couldn't send a team.

That summer was also Ramírez's first trip to Europe, but he was in great shape and took the leader's jersey after a few days. On the final stage, French legend Bernard Hinault was desperate to win, trying every dastardly trick he could to break Ramírez. According to Ramírez, the five-time Tour de France winner insulted the Colombian by screaming "cocaína" and sniffing repeatedly, brake-checked suddenly in an attempt to make Ramírez crash behind him, and sent his team mates to throw punches and elbows.

But El Negro – still an amateur rider at the time – fought his ground, crossing the line to take the most unexpected, and brilliant of victories. Even better, upon receiving a phone call from Colombian president Belisario Betancur that evening, Ramírez chastised his nation's leader, saying: "Our athletes need constant recognition and support, not solely in their moments of glory." A few weeks later, a presidential decree was issued saying that the government would support cycling better.
The following year, Ramírez won the Tour de l'Avenir, then the second most important race in France, and there was another presidential phone call on the line. This time, Ramírez pursued his own interests, asking Betancur to cancel the fees he was being forced to pay on a house awarded to him for winning the Dauphiné the previous year. Once again, Betancur accepted, and Ramírez had his house in exchange for appearing in a few state TV adverts.

By 1990, El Negro had retired and started his own business, but he still has the appetite for victory, regularly competing at the masters' version of the Vuelta a Colombia.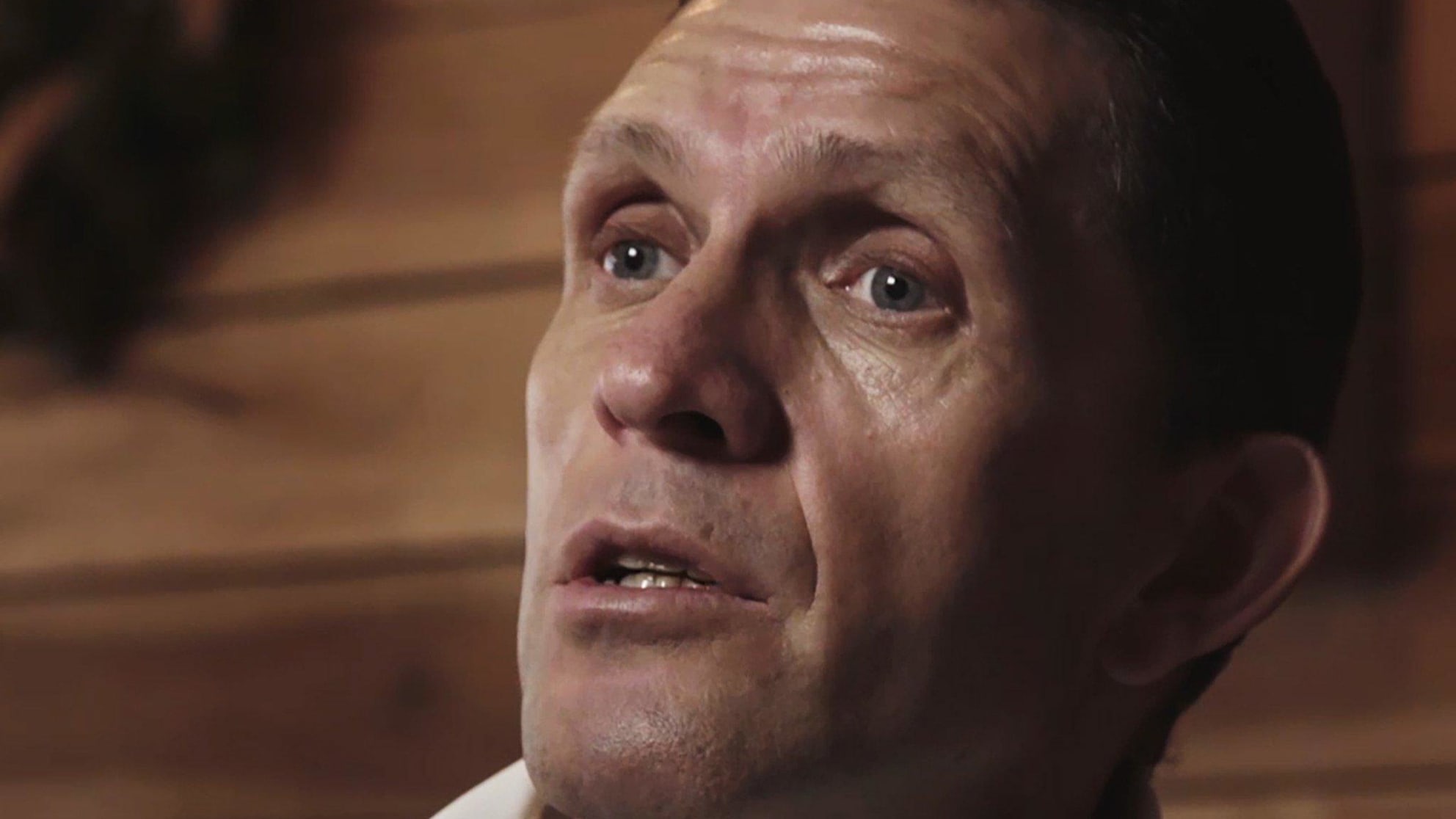 ÓSCAR VARGAS
A man to whom cycling has given and taken so much, Óscar Vargas left Colombia at just 21 to ride for Spanish team Kelme in 1985. Emboldened by the path ridden before him by the likes of Herrera and Jiménez, the Antioquian's successes in Europe culminated in third place overall and the mountains jersey at the 1989 Vuelta a España.

Despite making his life abroad in Spain, Vargas didn't escape the violence pervading Colombia during this period. Tragically, his father was killed by assassins, and Vargas himself received threatening phone calls without ever knowing why. Unable to leave the house to train, he was forced to retire early and he quit the sport, opening a dairy business in Barcelona.

Several years later, and with Colombia more stable, the national cycling federation requested that Vargas return as a sports director to help develop the next generation of talented riders. His love of cycling had never left him, and Vargas returned to his homeland in 2012. Since then he has worked for the Manzana Postobón team, and will be with them at the 2017 Vuelta a España.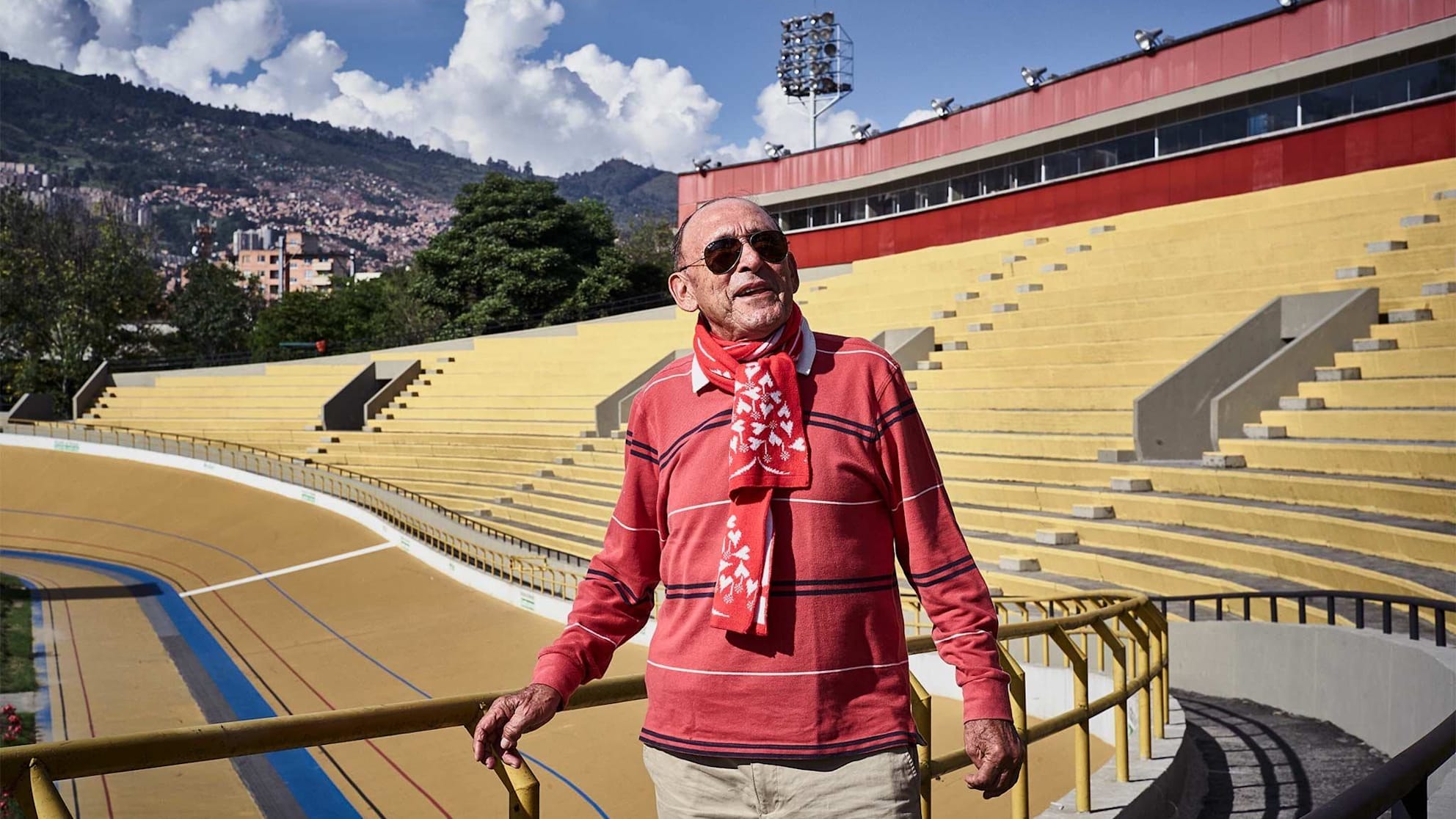 MARTÍN EMILIO 'COCHISE' RODRÍGUEZ
As a young teenager, Martín Emilio Rodríguez, or Cochise as he is popularly known, used to deliver prescriptions for a drug store. He would ride around the city of Medellin so hard and fast that it was little surprise when a cycling coach stopped and signed him up.

Cochise was a rarity in Colombian cycling: a complete rodador, meaning that he could do it all. While most of his countrymen could fly up the climbs but do little else well, Cochise was an individual pursuit world champion on the track and amateur hour record holder, as well as two-time Giro d'Italia stage winner and four-time overall winner at the Vuelta a Colombia.
What's more, Cochise was competing a generation prior to Lucho et al, riding from the late 1960s through to 1980. When petty political shenanigans saw a jealous Colombian federation member force him from competing at the 1972 Olympics, Cochise's response, that "in Colombia, more people die from envy than from cancer", has become a famous phrase, even outside of the sport.

Following his retirement, Cochise entered politics, working as a cultural attaché in Italy – where he had raced for the prestigious Bianchi team.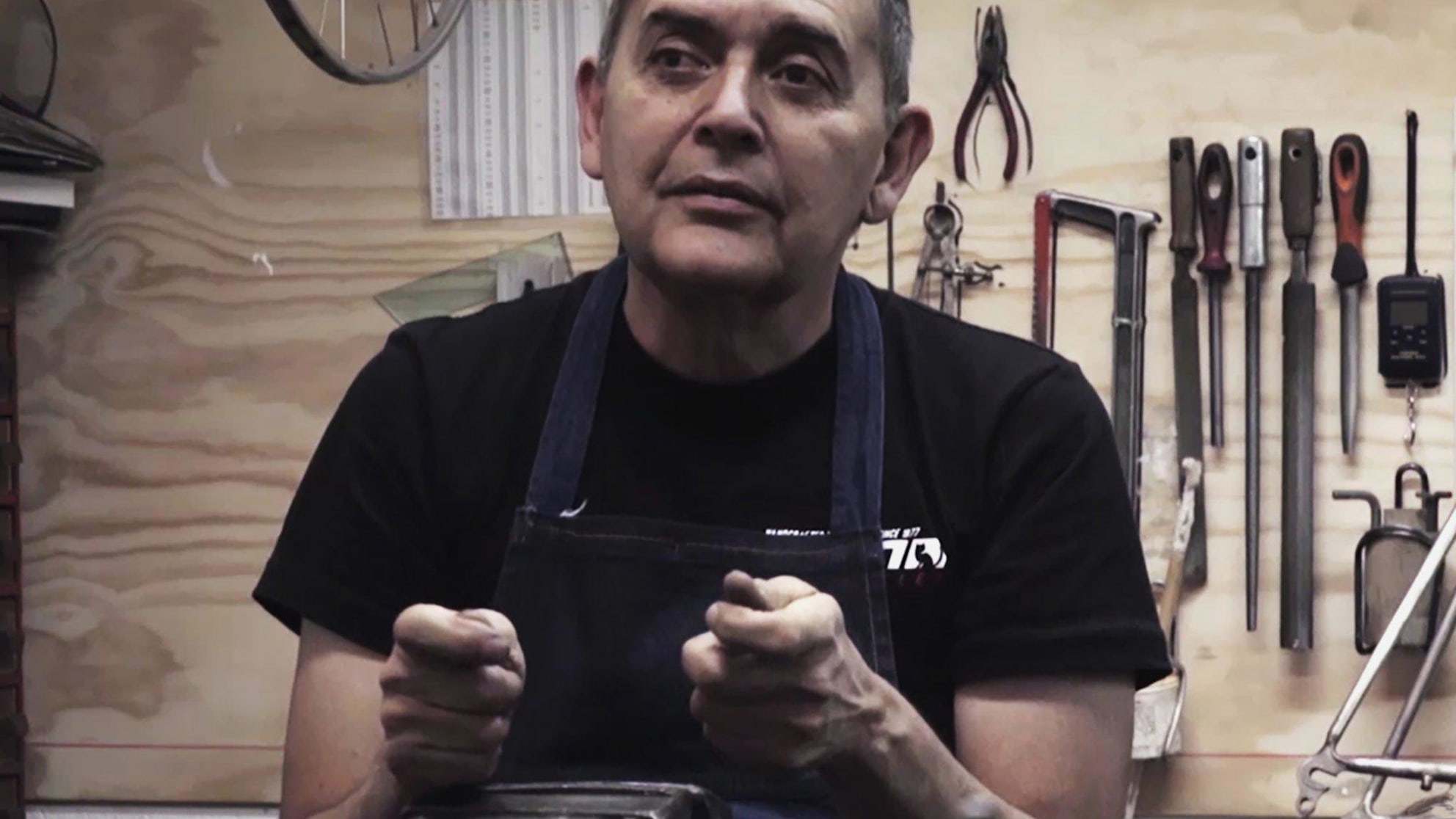 AGUSTIN 'TINNO' HINCAPIE
Another all-rounder from Cochise's era, Agustin Hincapie raced both road and track in the 1960s and 1970s. More than competition, however, Tinno's great passion was for bike frames. He would spend hours at a time studying the state-of-the-art Italian models that his rival Cochise Rodríguez brought back home from competing in Europe.

Channeling this passion into his post-riding career, Hincapie founded Tinno Cycles in 1977, and since then his skill at both building frames and fixing them has become renowned in Colombia and further afield. Notably, Venezuelan track star Efraín Rodríguez set three track cycling world records atop Tinno's frames.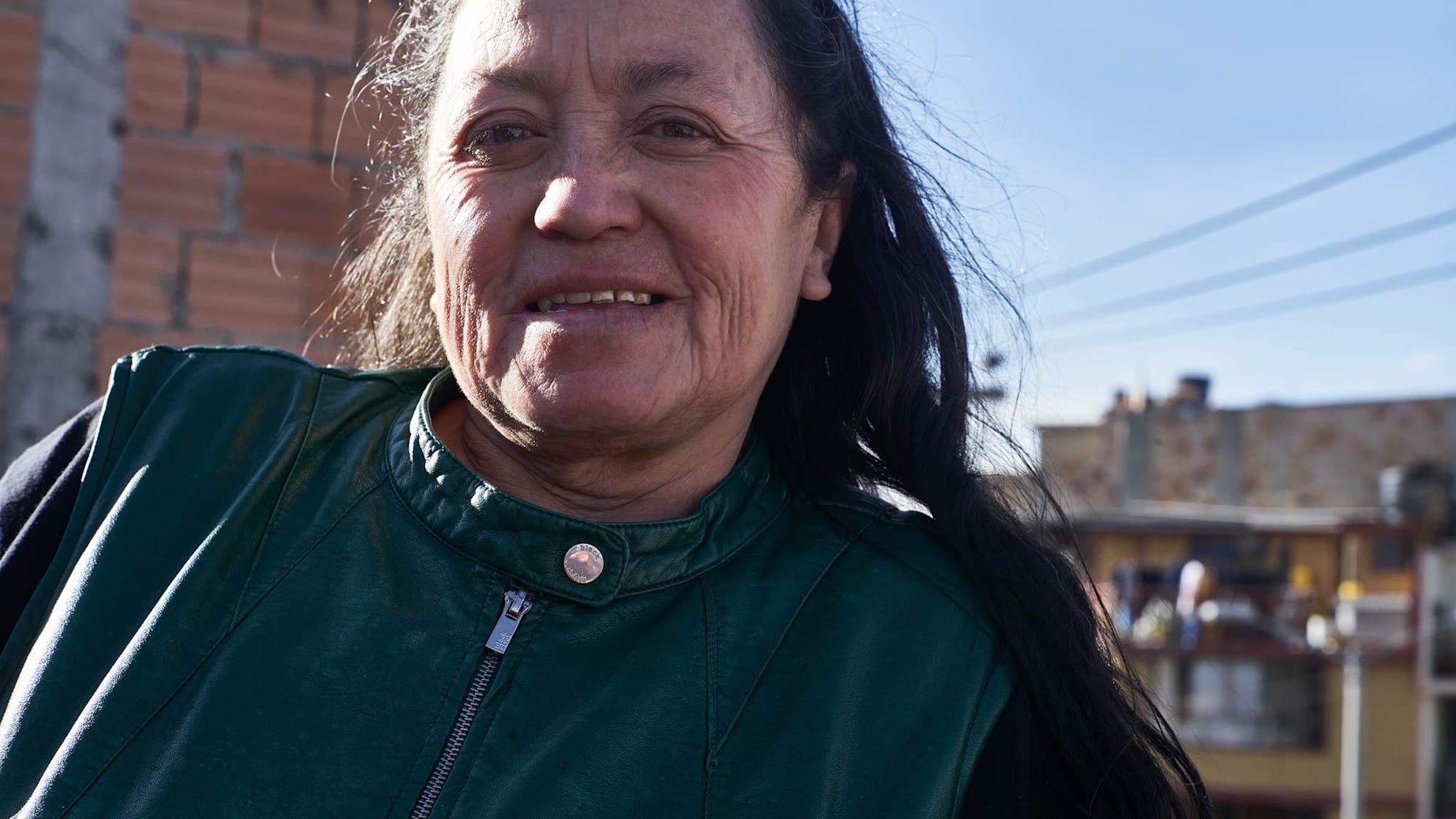 LUZ MARINA RAMÍREZ
Another pioneer of Colombian cycling, Luz Marina Ramírez was part of the first women's road racing team in Colombia in 1984. Luzmila was strong on the flats and quick on the descents, and she could tough it with the country's best amateurs, often achieving top ten finishes.

These days, Luz Marina coaches young female cyclists, although her other great passion is film. La Vereda Films is a collective of community filmmakers from Bogotá that are led by Ramírez – a more inspiring figure you'd be hard to find.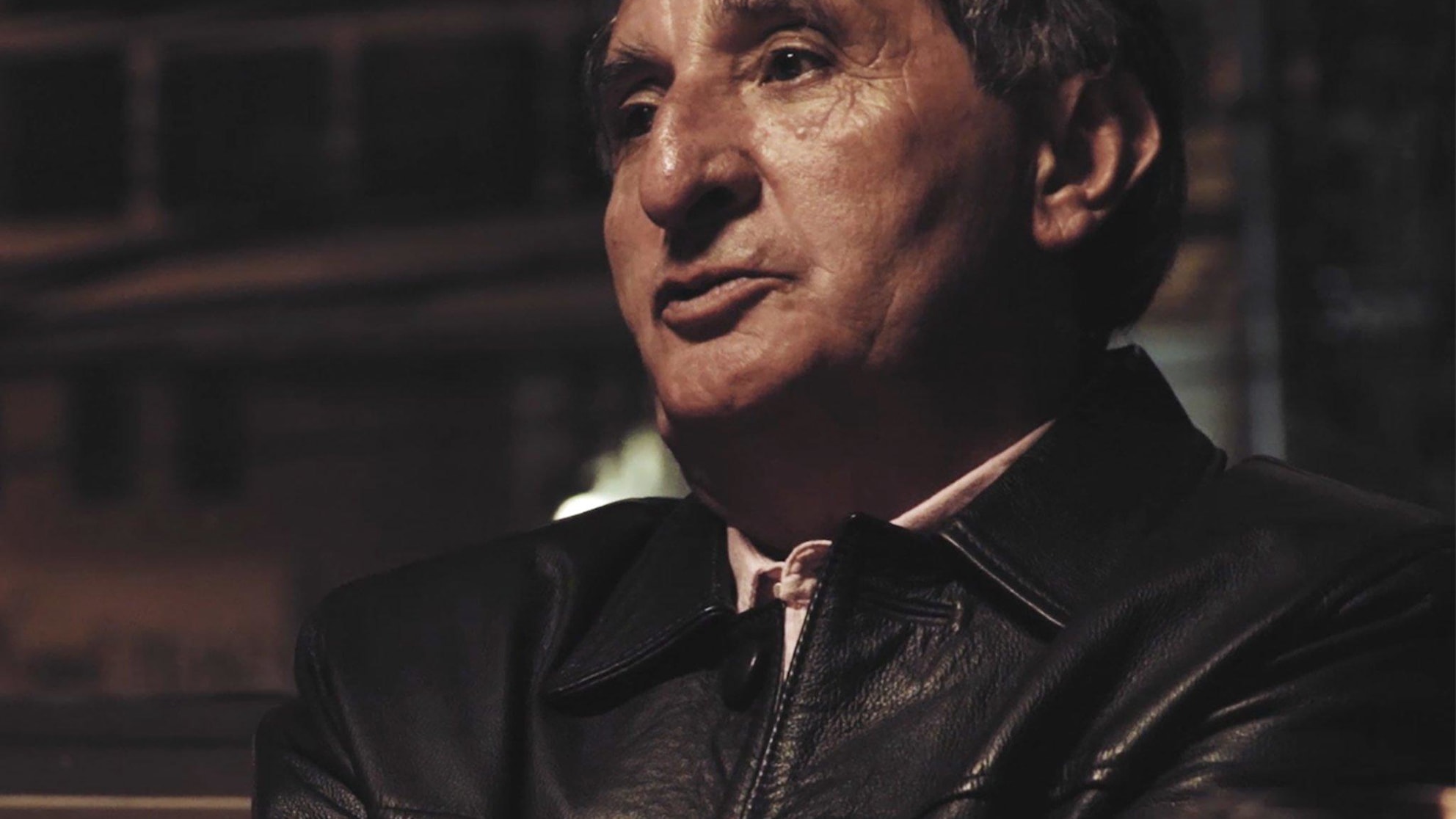 OLIVERIO CÁRDENAS
Known as El Terrible, Oliverio Cárdenas was one of the great Colombian sprinters of the 1970s and 1980s. During his 18-year career, he won the points jersey at the Vuelta a Colombia five times and represented his country all over the world.

As his sprinting legs slowed, El Terrible's' talents diverged towards climbing, which no doubt helped his post-racing career coaching Esteban Chaves, the talented escalador who last year came 2nd at the Giro d'Italia as well as winning the Il Lombardia one-day monument.

Cárdenas is deeply respected for his coaching of Chaves, who he has worked with for almost 15 years, and he has been a sports director for many of the big Colombian domestic teams. This year, he was asked by Nairo Quintana to head up his UCI Continental development team, Boyacá es para vivirla.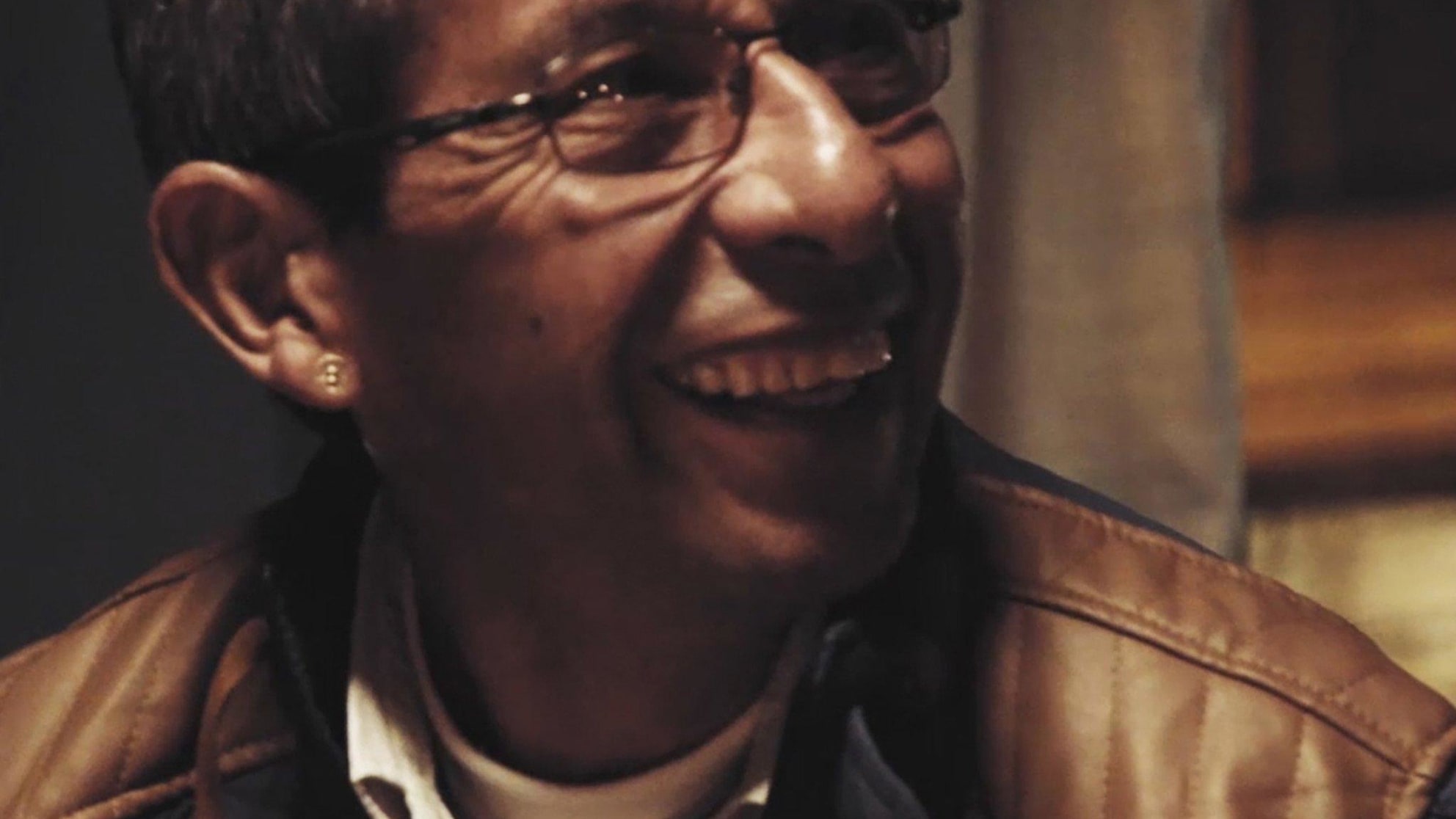 PABLO WILCHES
Pablo Wilches is the inspirational figurehead of a family cycling dynasty. The eldest of eight brothers, Pablo would work all day in the fields before training in the evenings. Realising he might be able to support his family better from cycling, Pablo took the risk of selling the only item of value they owned, a plump pig, in order to buy a better bicycle.

Thereafter dedicating himself to a gruelling training regime, during which an average day might see him ride the mountainous 280km route between Faca and Honda, Pablo developed an impressive physical and mental strength. He began winning races.

Nicknamed La Bestia (The Beast) for his ability to attack on steep climbs in the big ring, Wilches rode three Tours de France, one Giro d'Italia and five Vueltas a España. Just like Lucho Herrera, 1987 was Pablo's greatest year. He won his first and only Vuelta a Colombia title, beating Lucho himself, and was well placed in the top ten of that year's Tour de France until forced to retire on the penultimate stage.

Don Pablo wasn't the only Wilches to race a bike, and, having inspired his siblings to follow in his tyre tracks, brothers Pablo, Marco, Gustavo and Ricardo all rode for Postobón in 1989. 'La Wilcheria' dynasty continues today, as Pablo manages Team Wilches, a professional Colombian team for whom his sons Juan Pablo and Norberto ride for.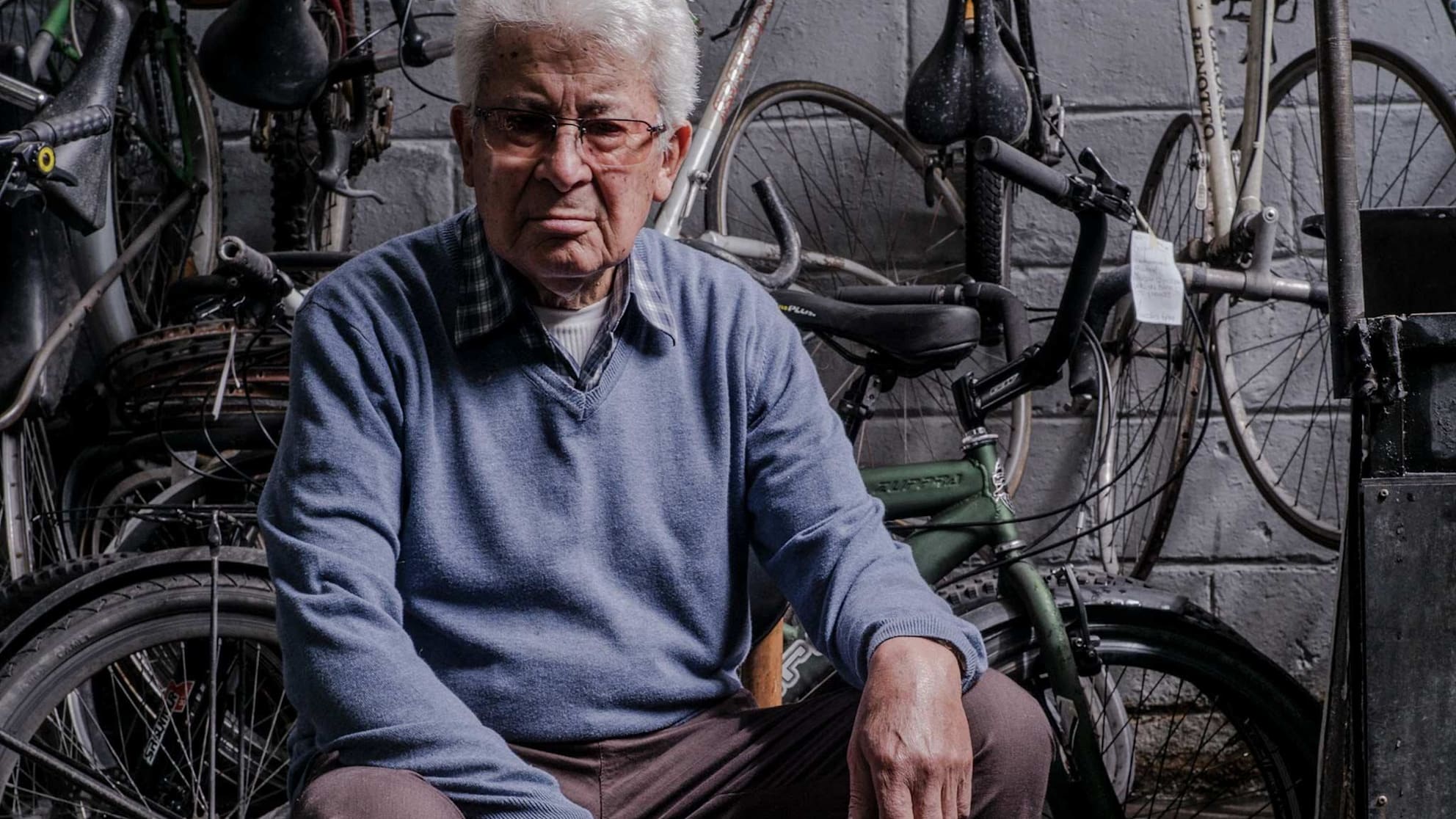 JOSÉ DUARTE
Part of the early generation of Colombian pioneers, José Duarte competed internationally during his cycling career in the late 1950s and early 1960s. He rode with and befriended legends like Fausto Coppi, and became the national road race champion in 1959, but he is best known for the bicycle frames he has built since retirement.

Duarte has handbuilt over 6,000 frames in the last four decades, and his bicycles have won six Vueltas a Colombia (with over a third of the peloton riding Duarte bikes at the 1978 edition of the race) as well as the Tour de l'Avenir in 1985. The friend of high rollers and politicians, Duarte even built frames for drug baron Pablo Escobar, who owned a cycling team in the 1980s. These days, Duarte is winding down towards retirement, one of the last in a dying breed of artisan steel frame builders.

These profiles were researched using Colombian newspaper archives and the excellent Alps & Andes blog – thanks Klaus.