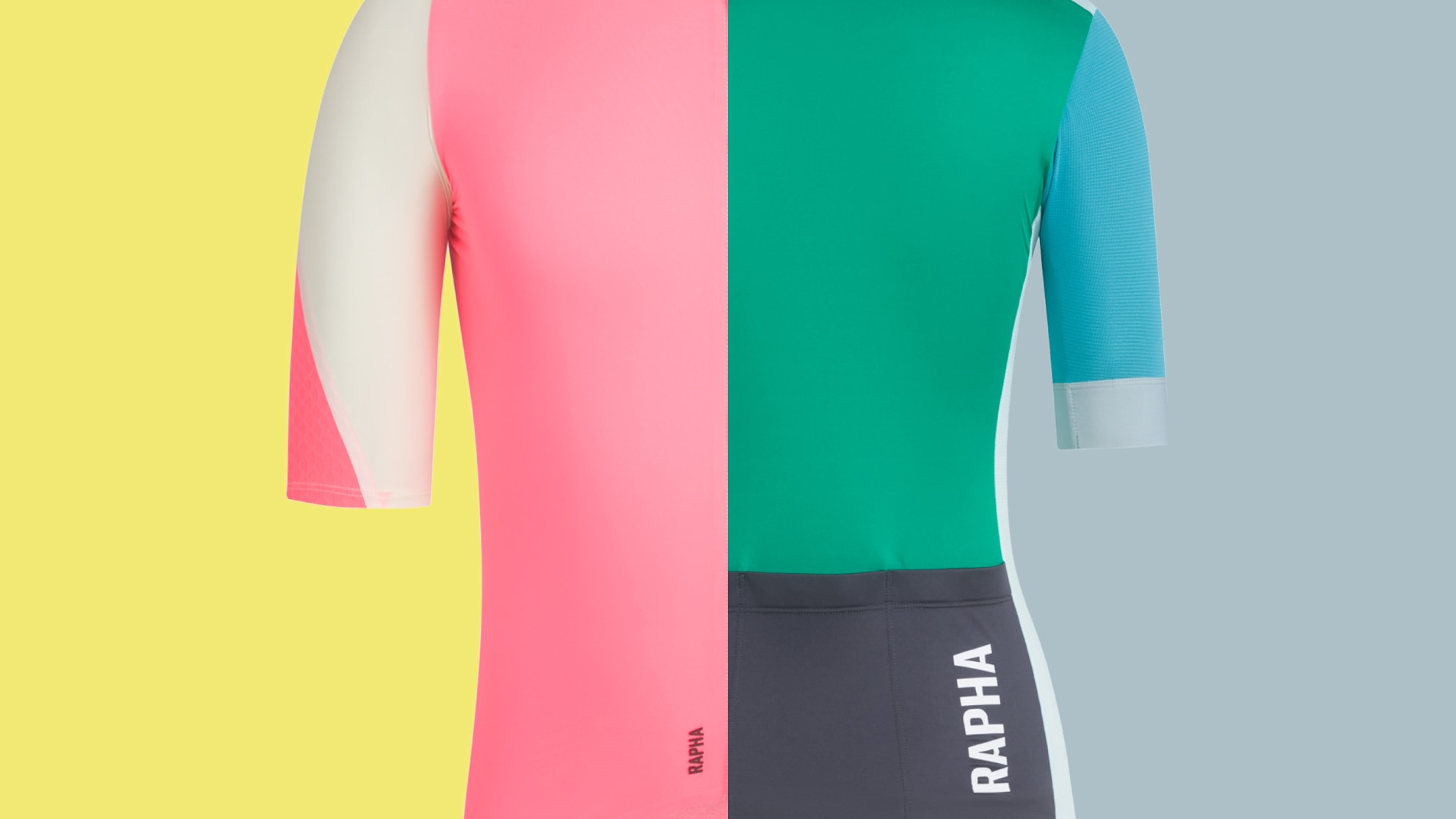 The Excess Collection
A new kind of collection turning surplus material into new products and targeting the existence of excess fabric, one offcut at a time.
03 May 2023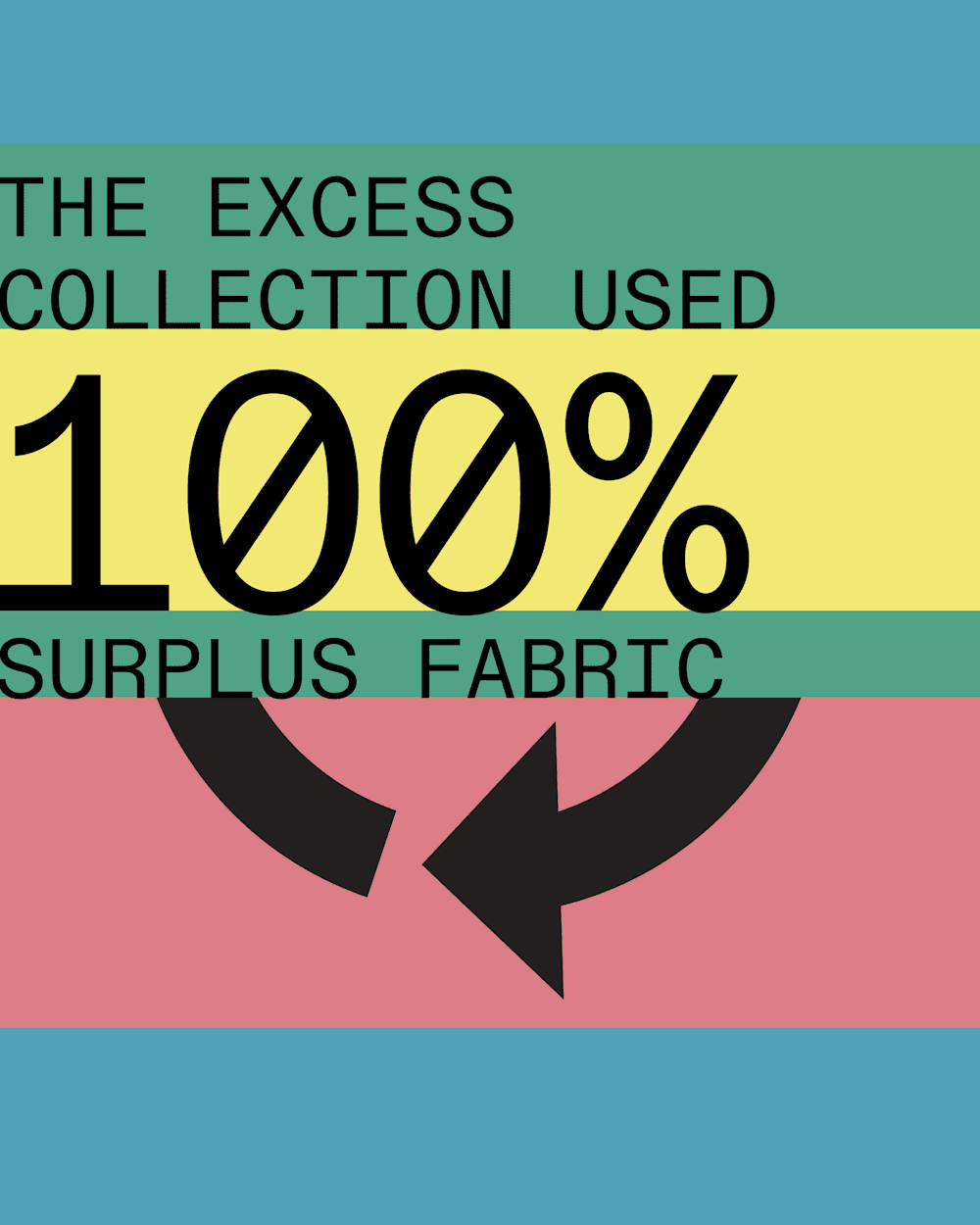 AN INTRODUCTION
As a clothing brand, it's apparent that our business will never be a totally sustainable one. But that's never stopped us from recognising the importance of being responsible, and questioning what we can do to ensure our impact is as small as it can be. From our product repair kits to incorporating recycled materials, we've always led from the front in terms of sustainability within cycling.

In a world where greenwashing is all too common, we're wearing our waste problem on our sleeve with a new kind of collection that turns excess fabric into world-class apparel.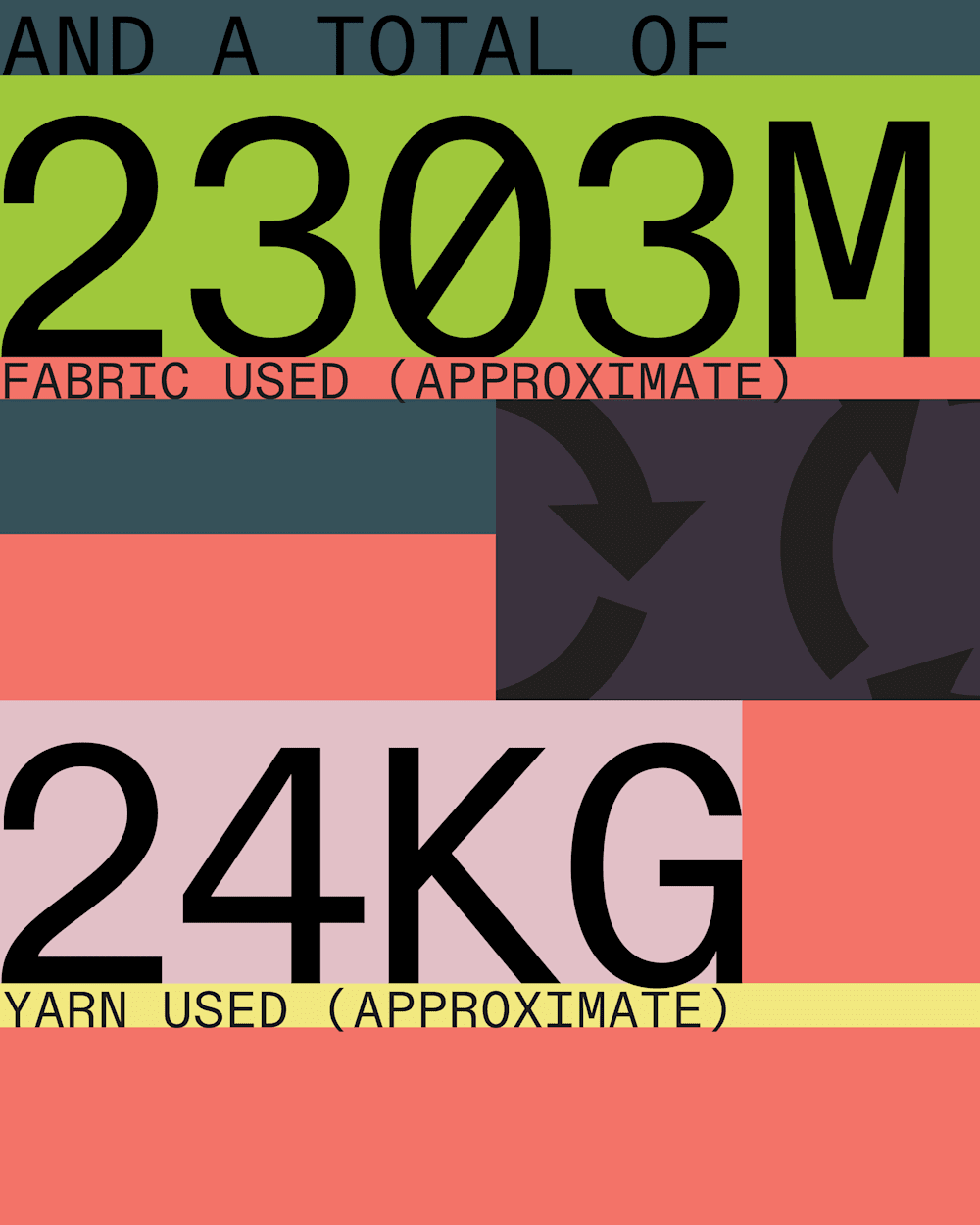 MEASURING UP
To some extent, the production of surplus fabric as a clothing business is unavoidable. And whilst we are working hard to minimise it, we aren't able to eliminate it completely. This is largely due to three reasons that are implicit within the process; product amendments, cancellations and minimum order quantities (MOQ) that are set higher than our required amount.

But, that doesn't mean we've given up reducing our impact in other areas and we've recently implemented some vital shifts in our processes. Product engineers and designers check in on MOQ issues in order to catch potential offenders early, enabling us to remove specific problem materials from our range, such as a binding previously used on our Cargo Bibs. Now, we examine the range months before purchase and tailor our choices and quantities accordingly.

From this practice, we've managed to save 7000m of excess in one season alone, and this is just the beginning.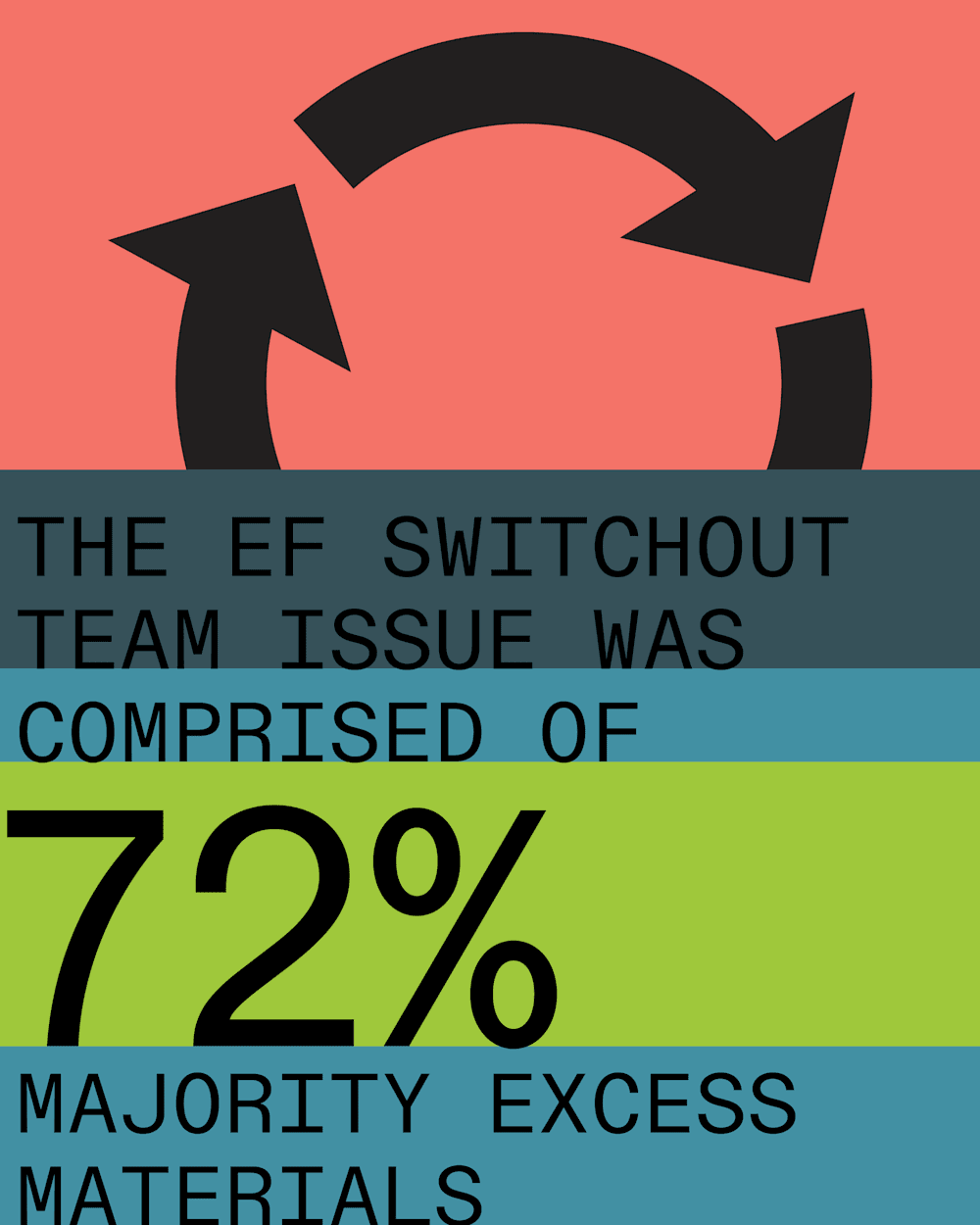 THE COLLECTION
Whilst surplus fabric may be an unavoidable part of the apparel industry, giving new life to discarded material is where we can make all the difference. So, we've created an Excess capsule collection entirely constructed from leftover fabric and available in very limited numbers. The collection saved approximately 2303m of excess fabric and 24 kg of yarn in total, and excess zips, elastics and size labels were also used where possible.

But we didn't stop there. Not wanting to compromise on performance, we then put our Excess programme to the ultimate test – the professional peloton. Our years of innovations have helped some of the top riders in the world gain crucial seconds, so we took the trust we've earned from the pros and turned it into positive change.

Alongside the Excess collection, we've created a switch-out kit with a difference for team EF Education-EasyPost and EF Education-TIBCO-SVB for the first men's Grand Tour of the season – the Giro d'Italia, as well as the Giro Donne. The team issue consists of 72% majority excess material, owing to UCI rules around team kit consistency and garment requirements. Utilising tried-and-tested Pro Team technology with our new Excess programme, we created our most consciously constructed team issue for one of the biggest races in the season.