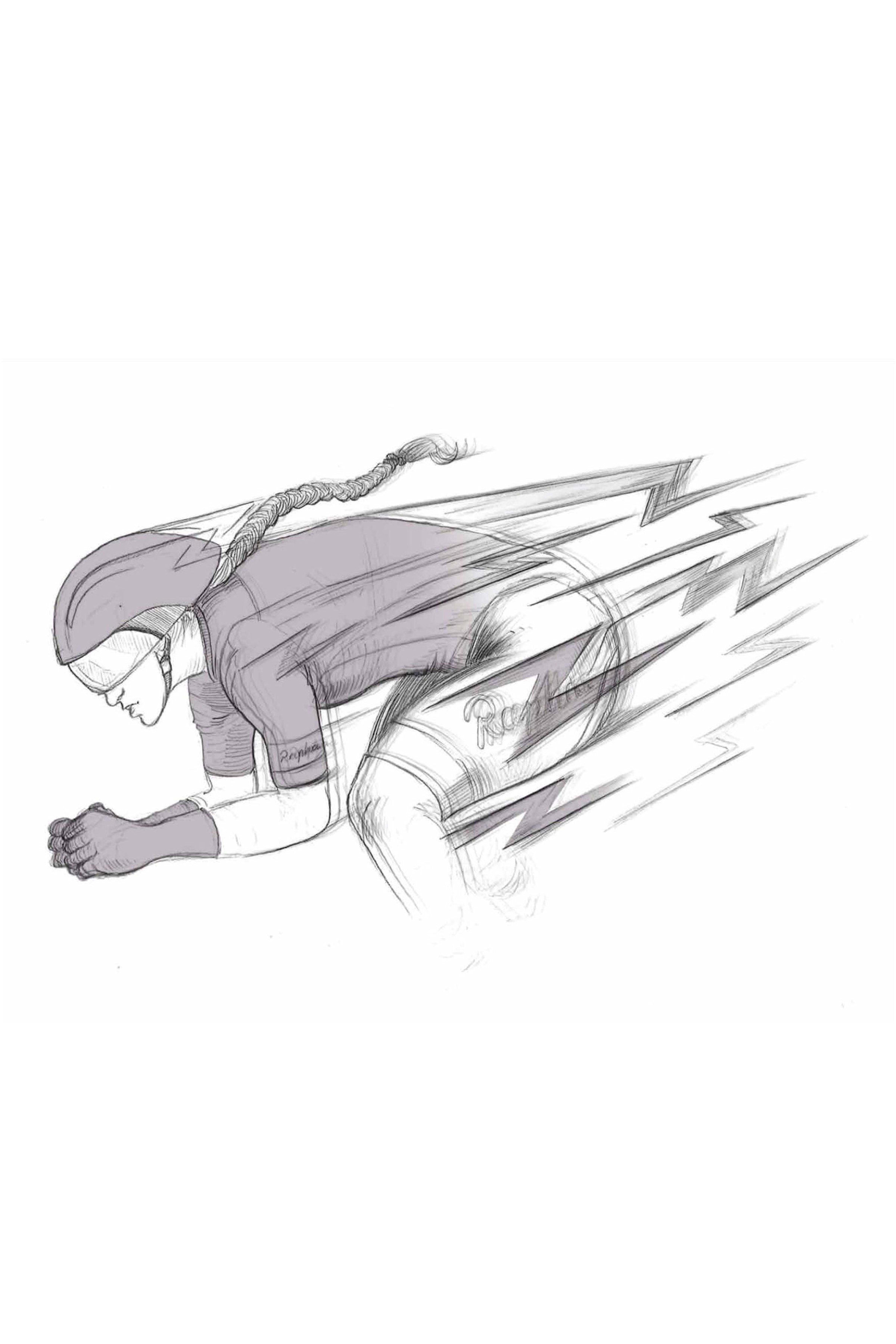 In 2016 CANYON//SRAM arrived, wearing one of the most original kits women's cycling had seen. Performance-proven cycling apparel met a design that could be spotted in the pandemonium of the peloton.

Creating high performance cycling apparel is just a part of the equation. Years of experience working with WorldTour teams has yielded an impressive palmares in which our clothing has played its part. To follow up on the team's instant classic kit, Rapha designer Angelo Trofa – responsible for EF Pro Cycling's peloton-disrupting kit – first went to visit the riders at camp.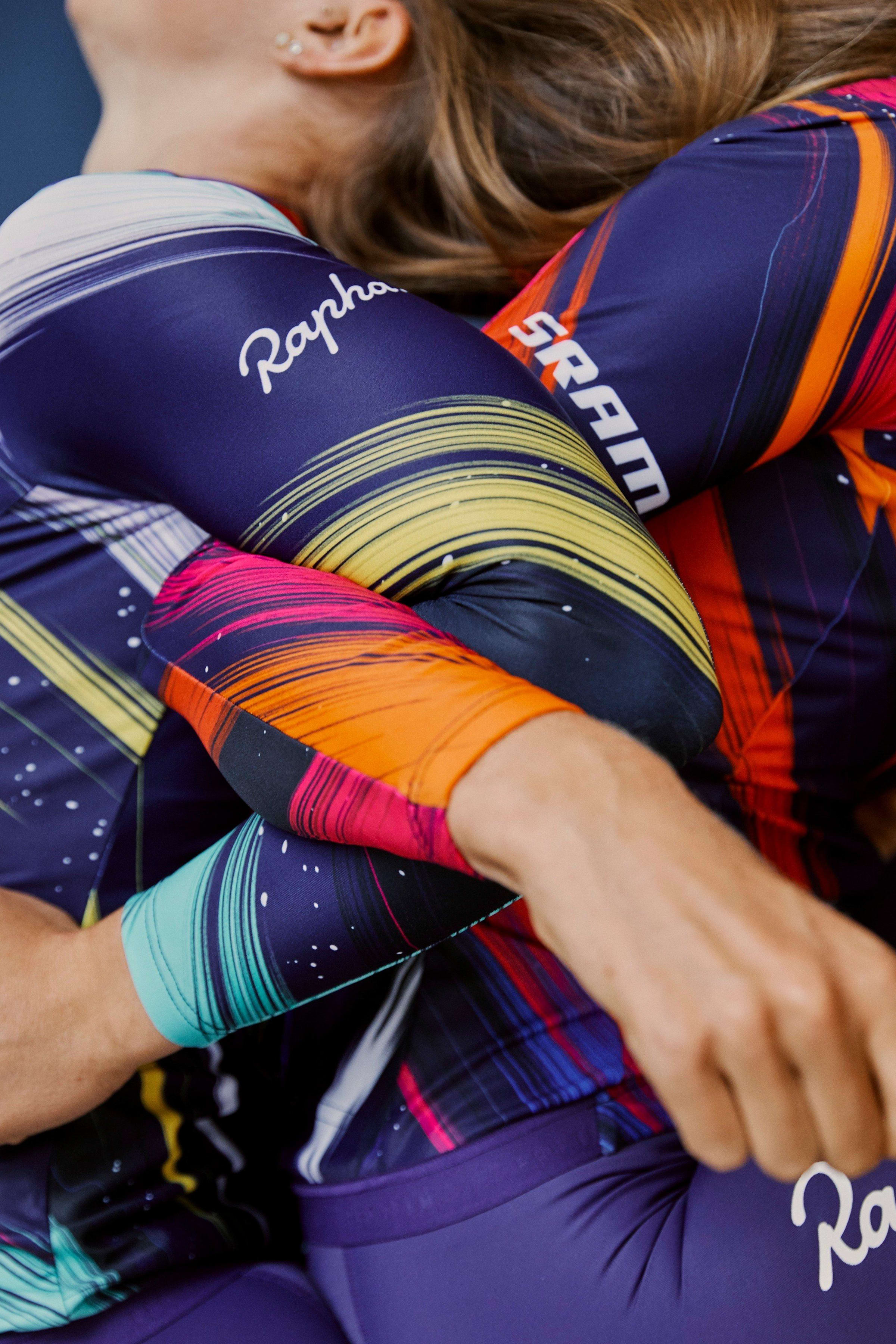 "It was really important that they had a say," Trofa reflected. "Of course it would be simpler to create something by myself, but it matters that they were accurately portrayed – not just as a team but as a group of individuals. I wanted them to feel invested in the finished design."

"We chatted for a long time, about the chaos of racing and about how different riders have different auras. I remember when I asked how they wanted to appear I was talking about if they felt more graceful or aggressive, and they said neither: they just wanted to rock up and look like they mean business. That stuck with me, and that's when the intergalactic idea came up: this notion of limitless speed and power."

"Often I'll sketch out ideas in a comic book style when I start projects – I've been a fan of that kind of art since I was a kid. While I was working, I kept going back to something they'd all said, that putting on their kit felt like a superhero putting on their costume. It was like a suit of armour and a uniform. It was an identity."
"Putting on their kit felt like a superhero putting on their costume. It was like a suit of armour and a uniform. It was an identity."
- Angelo Trofa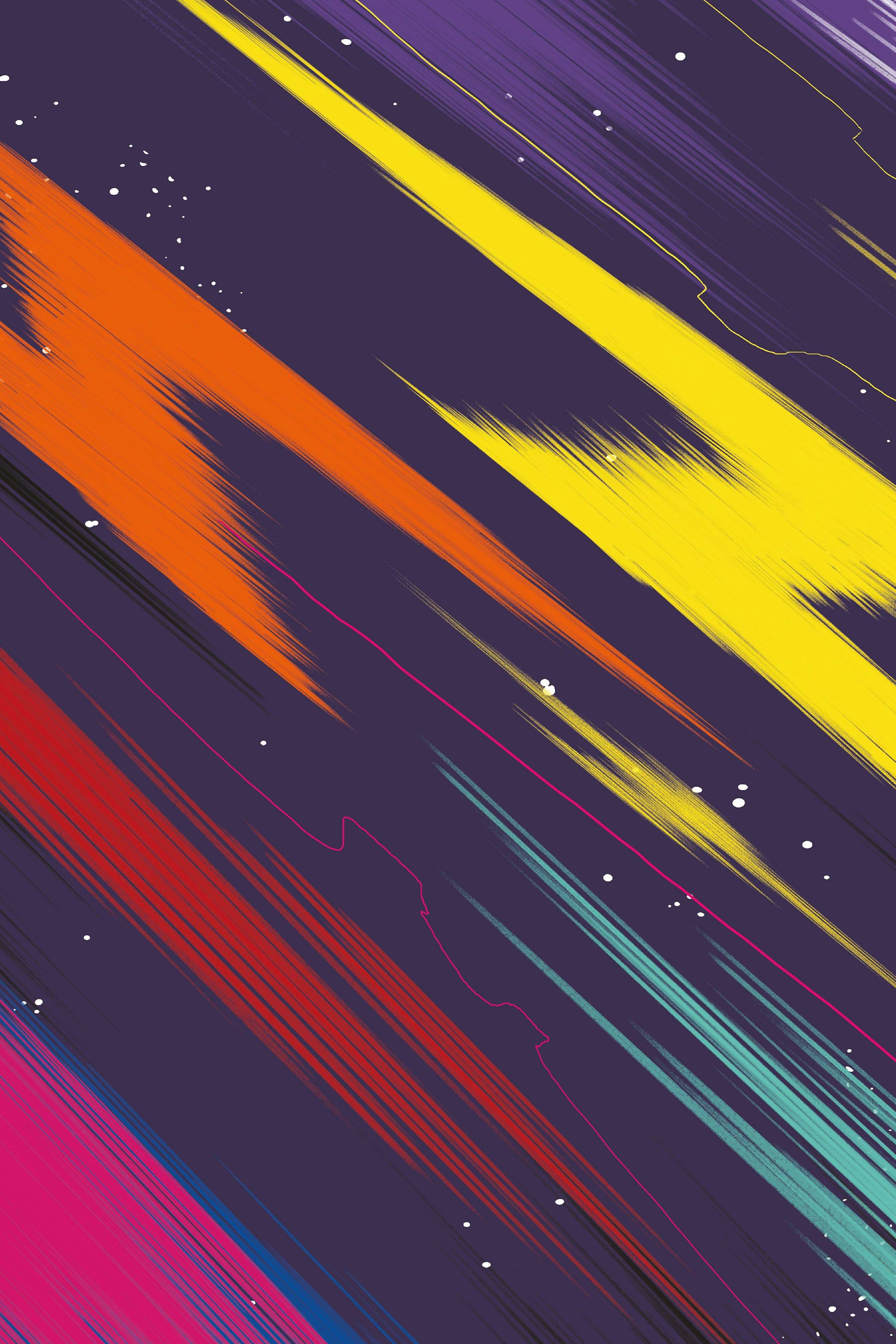 The team's suit of armour has to work in all conditions, from the heat of the Tour Down Under into the oft-grimy one day races in Northern Europe. That doesn't just mean heat-dissipating, sweat-wicking lightweight jerseys, high performance waterproof outer layers and innovative bib shorts designed specifically for the needs of the female rider. It's about creating an instantly recognisable outfit that teammates and fans can pick out in an instant.

To bring the kit to life Trofa collaborated with Doaly, a UK-based artist whose client list reads like a who's who of summer blockbusters: Disney, Pixar, Marvel, Lucasfilm and more.

"I've known Doaly's work for a while, the way his brush strokes manage to capture speed so well. I also knew that it needed to be something you could recognise from afar, but when you look up close you can see that human touch."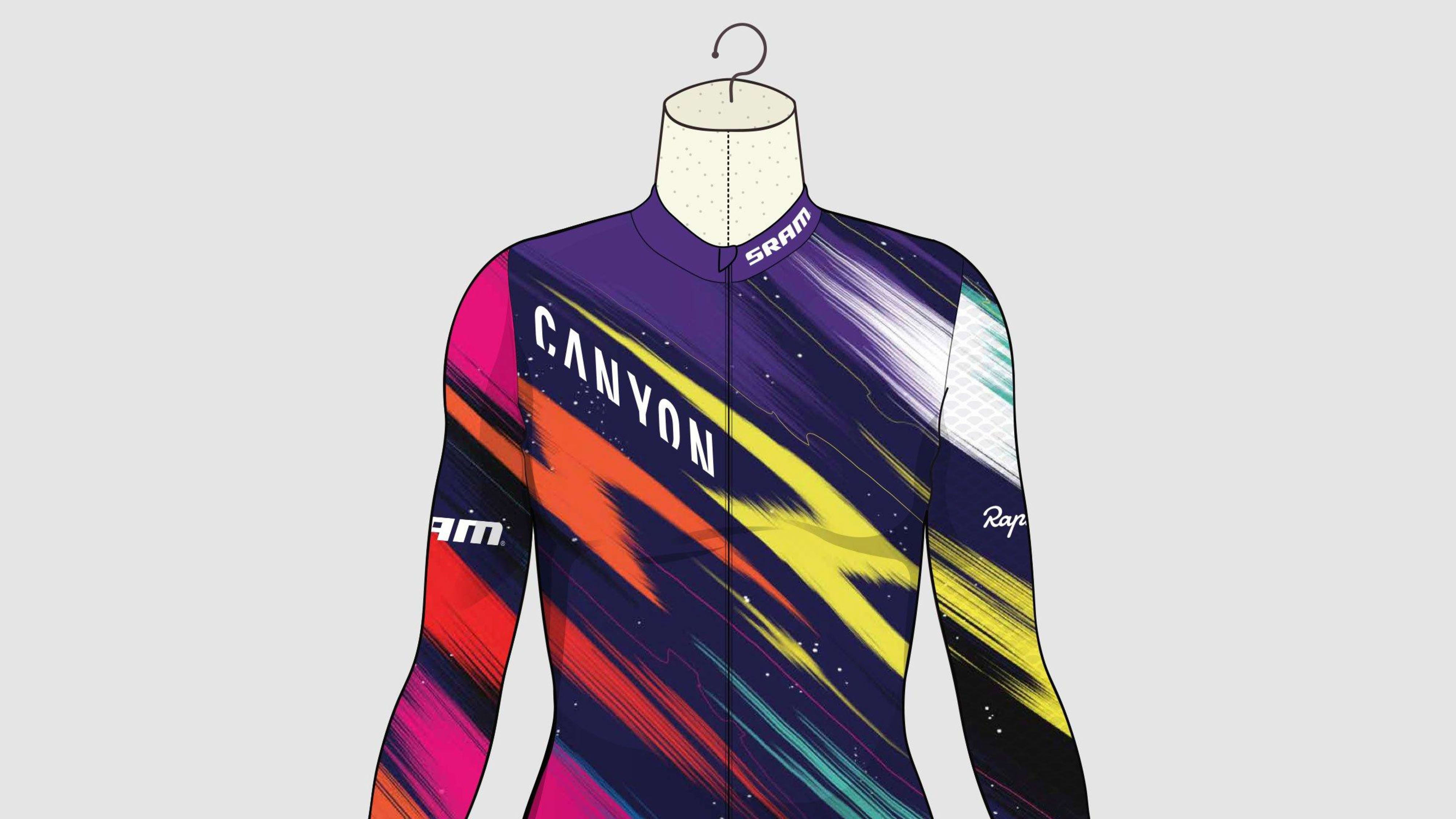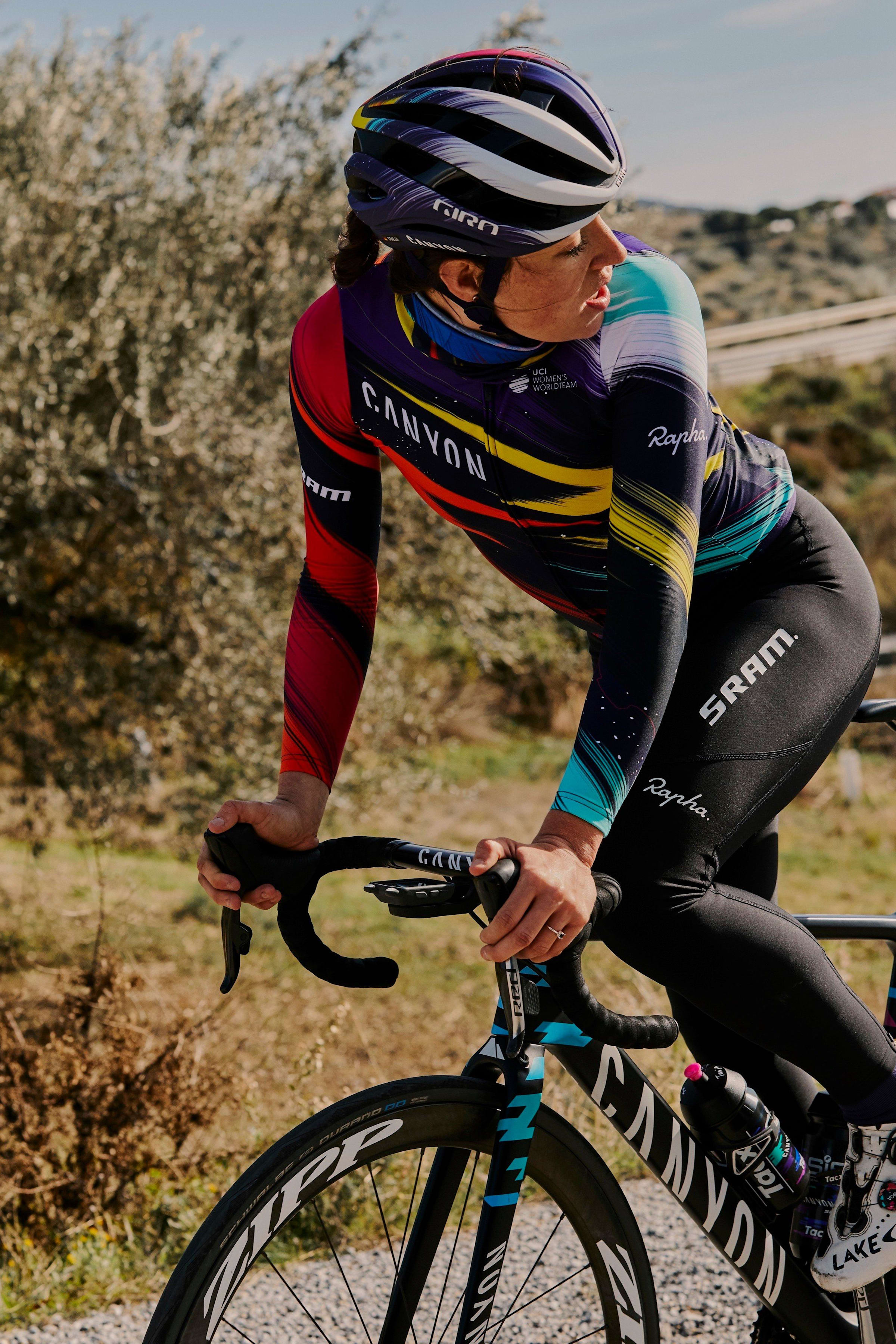 "When I saw the Captain Marvel poster I was convinced we had to work with Doaly. It had all the energy we'd spoken about in the workshop with the team. I don't think a sports team kit has ever fully utilised an artist or comic book theme in this way before, so I knew it would look really fresh."

It turns out the inspiration that Trofa had gotten from the team was perfectly encapsulated in Doaly's work. When we asked the artist about the original piece – a film poster that would also become a magazine cover – he had this to say:

"The original idea had been to depict power, but at the same time I wanted the art to be kinetic and show speed. It's all about the energy it conveys. I'm following the team now – seeing them wear my work is crazy."
The new CANYON//SRAM collection is available for men and women now.