Tested To The Limit
On the toughest terrain and in the worst of weathers, for season after season and year after year, we test every one of our products to the limit to help you test yours.
04 March 2021
What goes into a Rapha product? It's far more than the fabrics and features you see on the shelf – behind every garment is a unique story. From overnight adventures into the unknown to relentless everyday riding, pro team training camps to ultra-endurance racing, the scenery might change but the characters are constant: our wear testers.

Expert riders based in locations around the world, we work with over 100 wear testers who collectively spend tens of thousands of hours in the saddle each year. In the most extreme conditions and on the toughest terrain, they test our products to the limit, documenting every thought and feeling in a continuous feedback loop of voice memos, emails and messages.
From our base layers to our bib shorts, waterproof jackets to superlight jerseys, every seam and every stitch is scrutinised, every technical feature fed back on, and every material choice meticulously analysed. For our wear testers, no detail is too small.

They, like us, know that it's the minute details that make all the difference. Together, we leave no kilometre uncovered in our attempts to innovate, iterate and improve products to make your next ride better than the last. Ultimately, our aim is simple. We test our limits, to help you test yours.

Throughout 2021, we'll be taking you inside our wear testing program with insights from the riders who tested our latest products.
Based in locations around the world, we work with well over 100 wear testers who share our passion for pushing products to the limit. Documenting their rides in diaries, notes, emails and voice memos, their feedback shapes our products. And over the course of the next season, we'll be introducing them to you.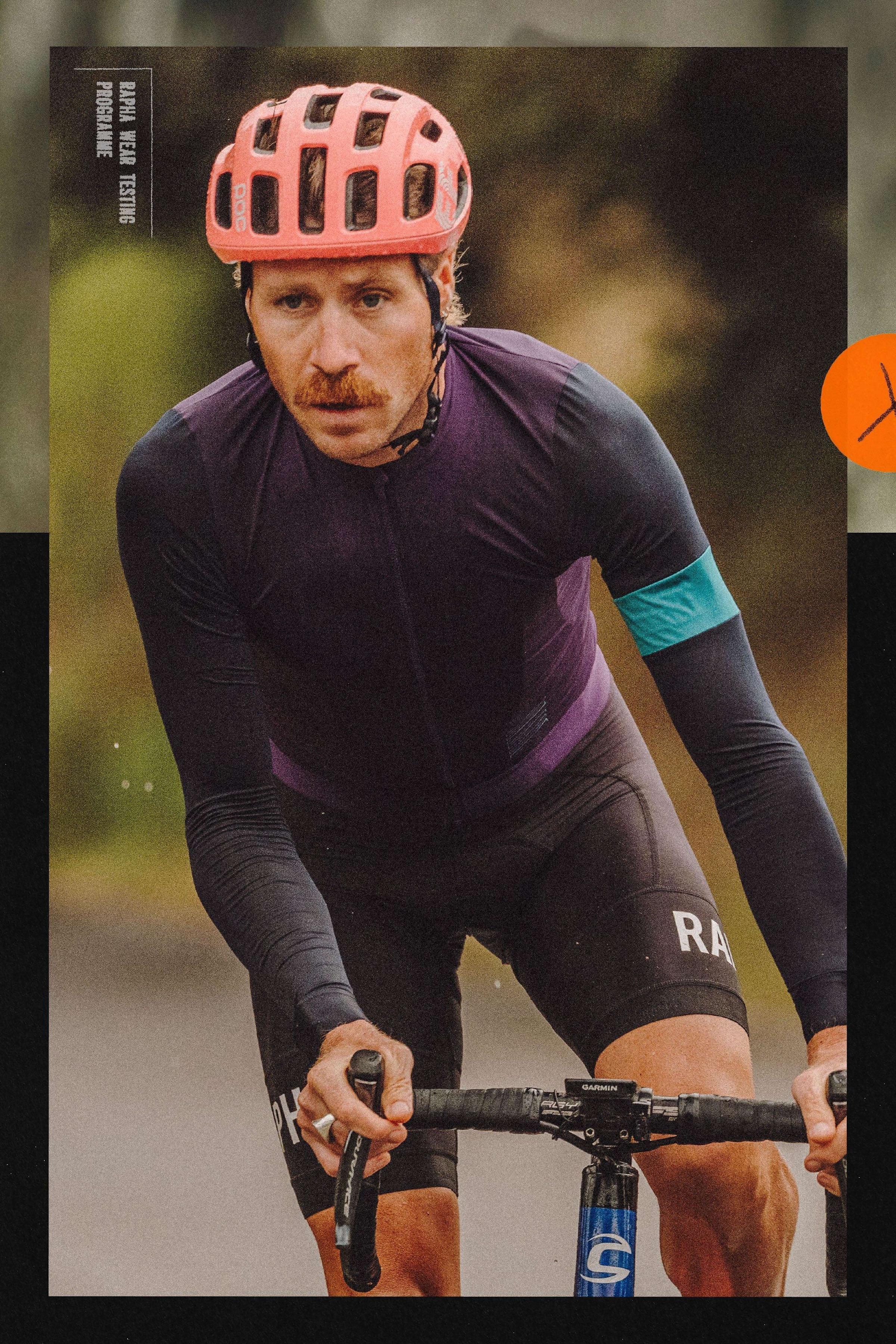 MITCH DOCKER
Location: Girona, Spain   Elevation: 79m Temperature range: 15-35°C   Terrain: Road & gravel
A professional rider of thirteen years with EF Education-Nippo, Mitch has tested many of the garments in our Pro Team collection and played a pivotal role in the development of the Pro Team Powerweave Bib Shorts.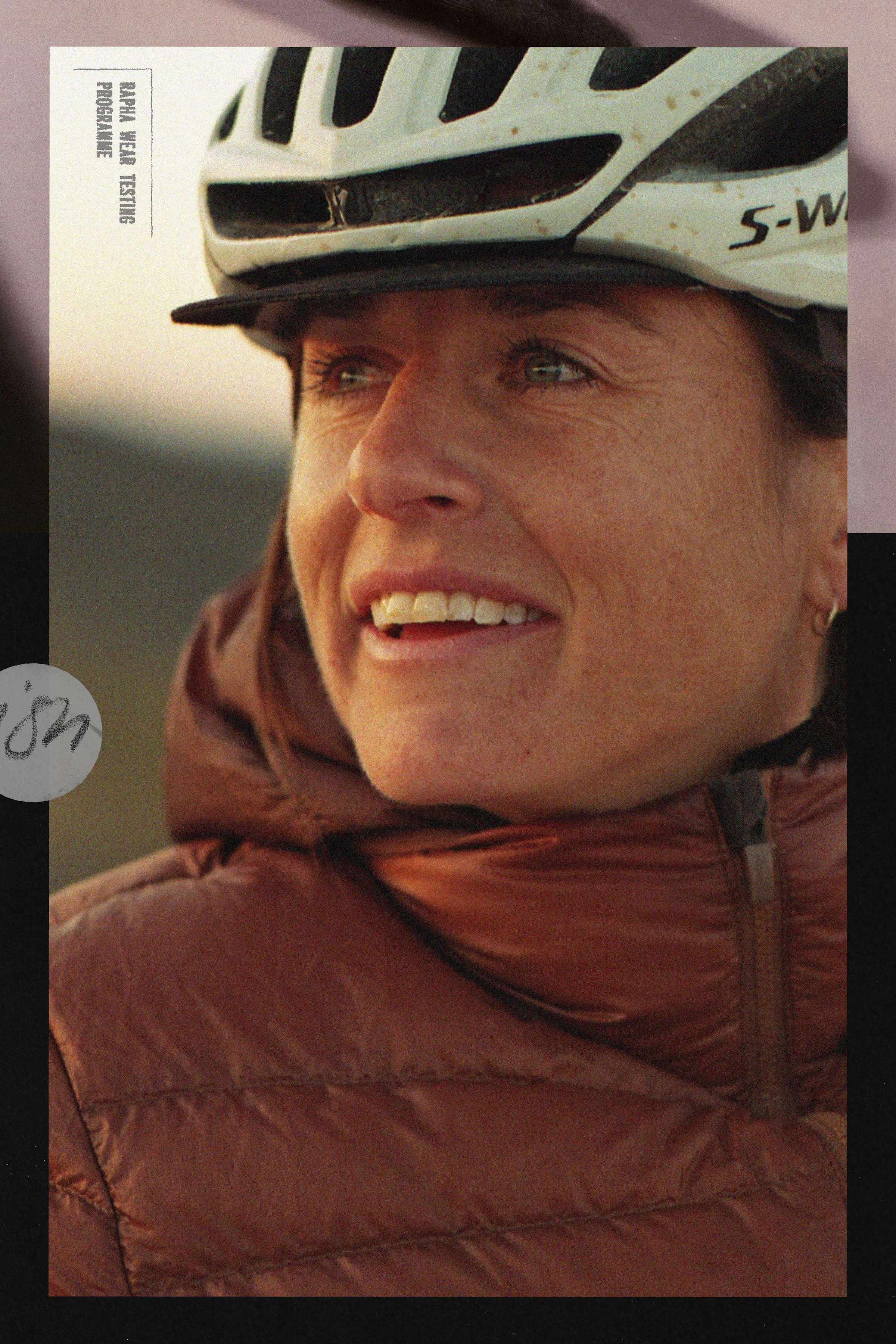 LAEL WILCOX
Location: Tucson, Arizona   Elevation: 728m Temperature range: 13-28°C   Terrain: Long-distance   gravel
Lael is one of the most accomplished ultra-endurance riders in the world, with FKTs around the globe and the women's record for the Tour Divide. Born in Alaska, she now lives and trains in Tucson where she recently tested the Explore Powerweave Shoe.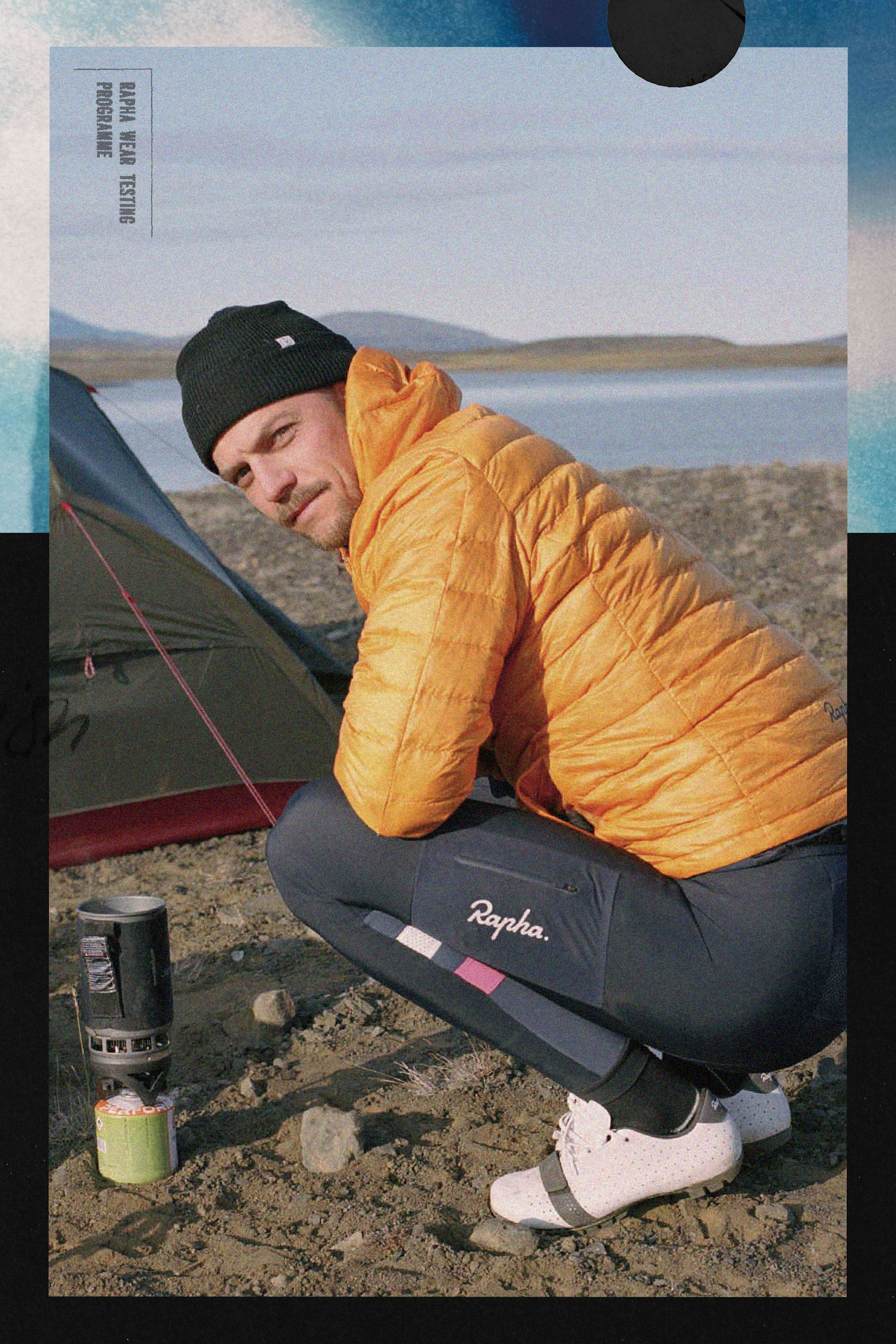 MARIUS NILSEN
Location: Oslo, Norway   Elevation: 23m Temperature range: -10-18°C   Terrain: Gravel
A photographer and explorer, Marius is a veteran of many Rapha rides, including an unsupported crossing of the Icelandic interior in 2019. Riding amid the mountains and fjords north of Oslo, Marius tests a variety of our cold weather products including waterproof jackets.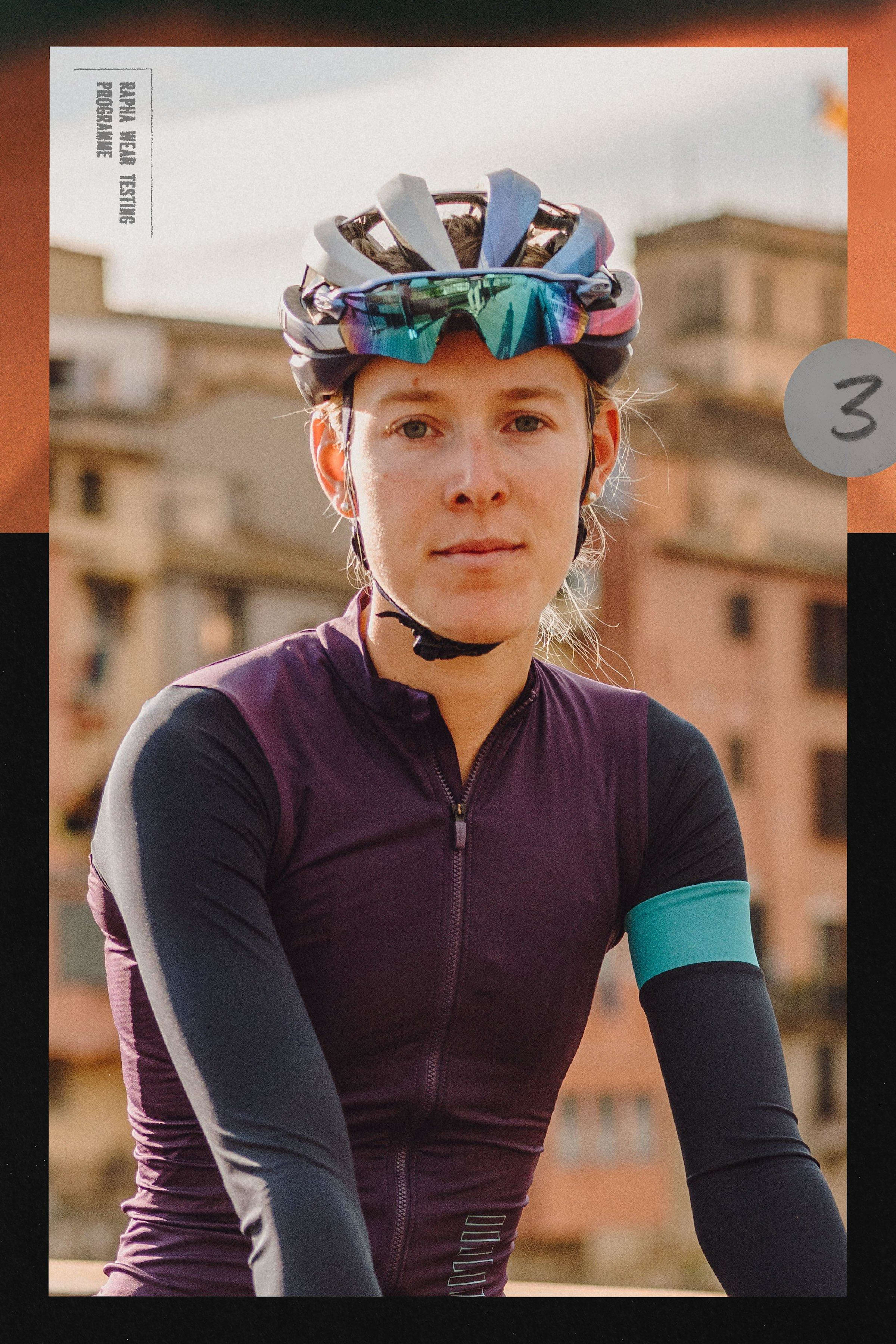 HANNAH BARNES
Location: Girona, Spain   Elevation: 79m Temperature range: 15-35°C   Terrain: Road
A former British road race champion competing on the WorldTour with Canyon//SRAM, Hannah has been a key wear tester for several years providing valuable feedback on the peloton proven racewear in the women's Pro Team collection.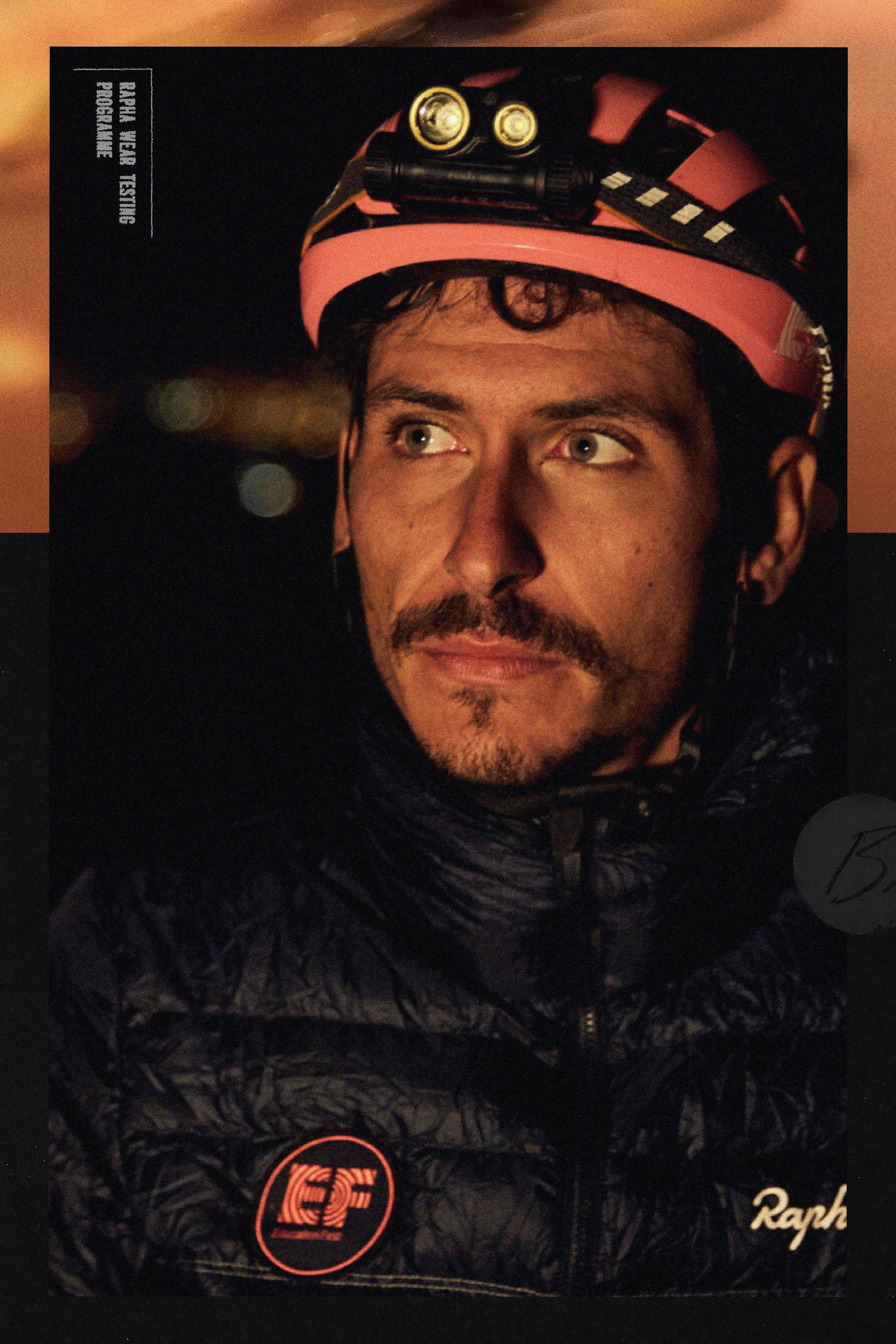 LACHLAN MORTON
Location: Boulder, Colorado   Elevation: 1,624m Temperature range: -10-25°C   Terrain: Road, gravel & MTB
Mixing WorldTour racing with alternative calendar events, Lachlan's riding encompasses a wider range of terrains and conditions than most. His feedback has been vital to the development of several Rapha products, including both our lace-up and dial-fit footwear.
CAT KARALIS
Location: London, UK   Elevation: 17m Temperature range: 5-25°C   Terrain: Road & gravel
Working in our London headquarters as a Sourcing Lead, Cat rides through all seasons and all weathers in the south of England. And with her sights set on completing the Transcontinental Race this summer, she is also a key member of our wear testing programme.
STORIES FROM THE ROAD
Over the coming weeks and months, we'll introduce some of the expert wear testers who helped to put some of our most popular products through their paces.
TO THE ENDS OF THE EARTH
As well as working with wear testers in locations around the world, we take many of our products on trips to challenging locations and races. From pioneering pockets on our Cargo Bib Shorts to introducing lightweight insulation for use in colder climes, our trips to some of the toughest riding destinations on Earth have always been central to our approach to R&D.