Meet the Teams
The best rides are made by the people we spend them with. Meet the first teams to ride and race in Rapha Custom, and hear them talk about riding and racing together.
04 March 2019
Scarpa Racing
Based in London, Scarpa are a grassroots female team, racing both cross and road. Their design combines travel, history and fun in a reflection of the team's personal interests. It's subtle but it stands out, which is exactly what they wanted.
"We're a team of friends first and foremost. We look out for each other, and our friendship translates to a real commitment and teamwork on the road. That support is an incredible and humbling thing."
Kitty Pemberton-Platt – Scarpa Racing
Team Yacht Club
Formed in 2013, Team Yacht Club have one aim: never sacrifice style for speed. With a history of eye-catching kits and a passion for riding and racing, they were a natural choice for Rapha CUSTOM.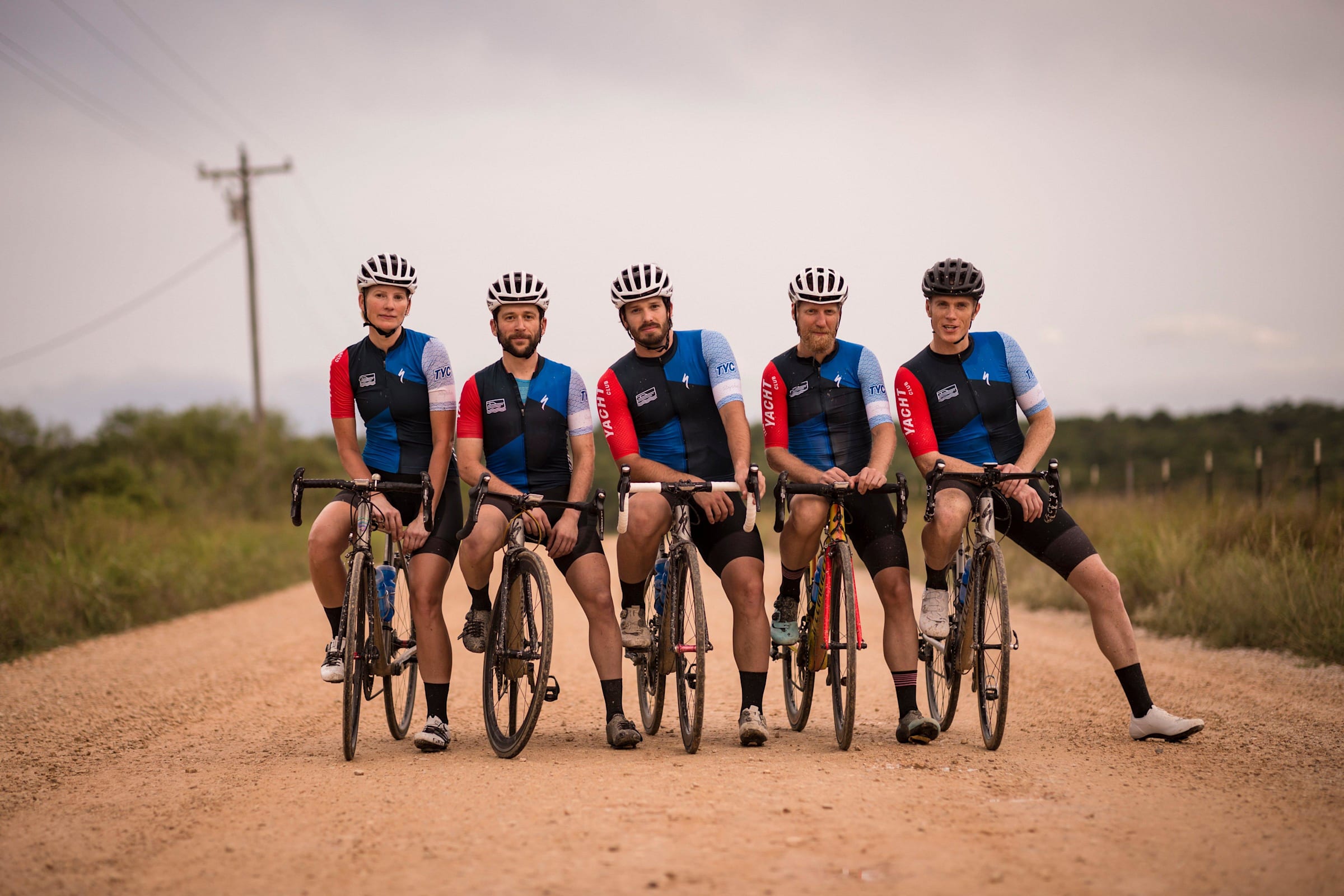 "We started the team after getting hooked on the history, culture, style and camaraderie found in cycling. We decided from the gun we were going to build a fun, recognisable cyclocross team that didn't fit the mould."
Matt DeMartino – Team Yacht Club
F.A.S.T. Amsterdam
This fixed gear racing team have come a long way since they were founded, having once sworn they would never wear lycra. Now they're training hard and racing all over Europe, but they'll never forget why they started riding: friends, freedom and fun.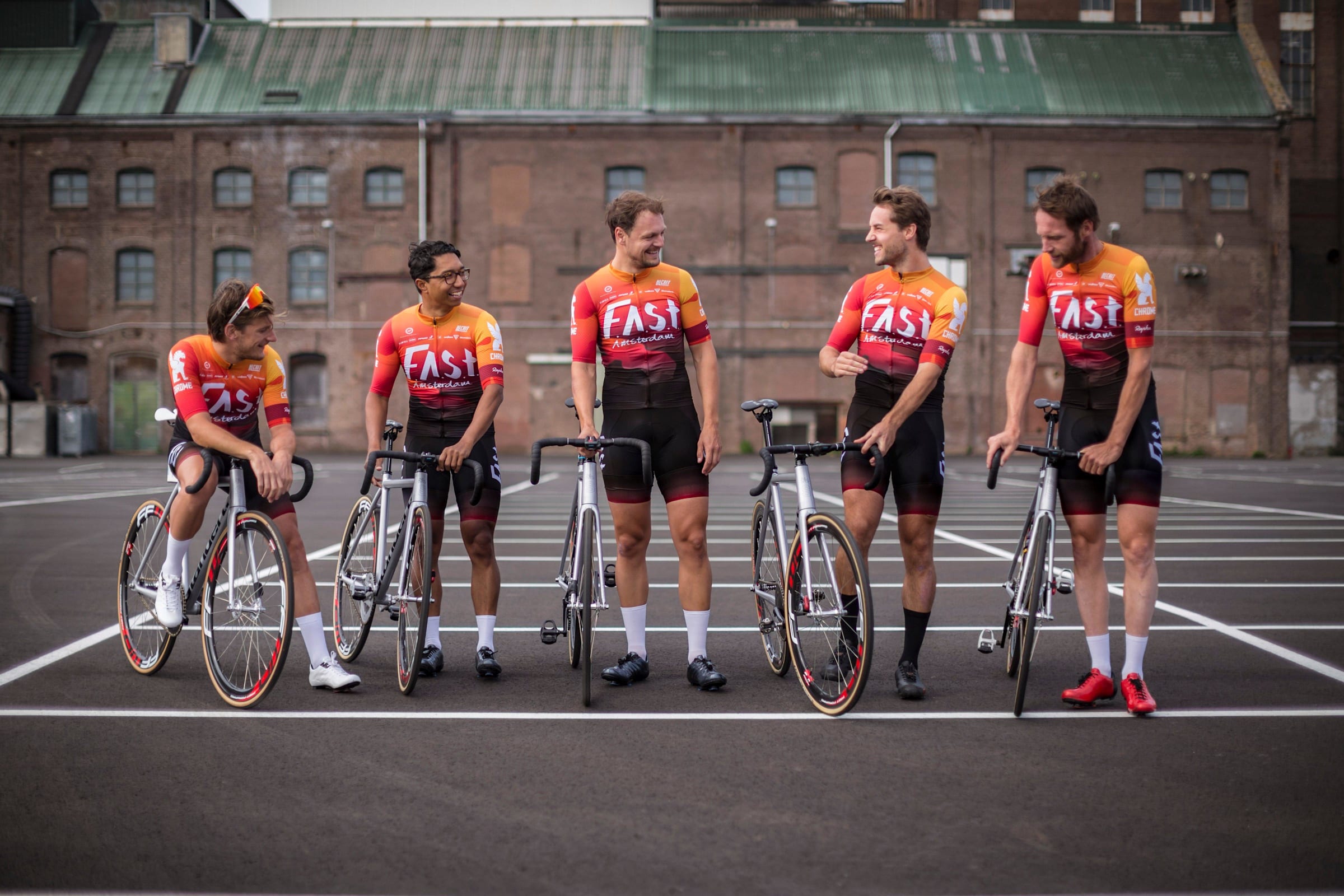 "Orange gradient references the national colour. I asked our younger riders what they would like to race in, and Thomas came up with the idea of using camouflage as a pattern. That's how the design started."
Fred van Dapperen – F.A.S.T. Amsterdam