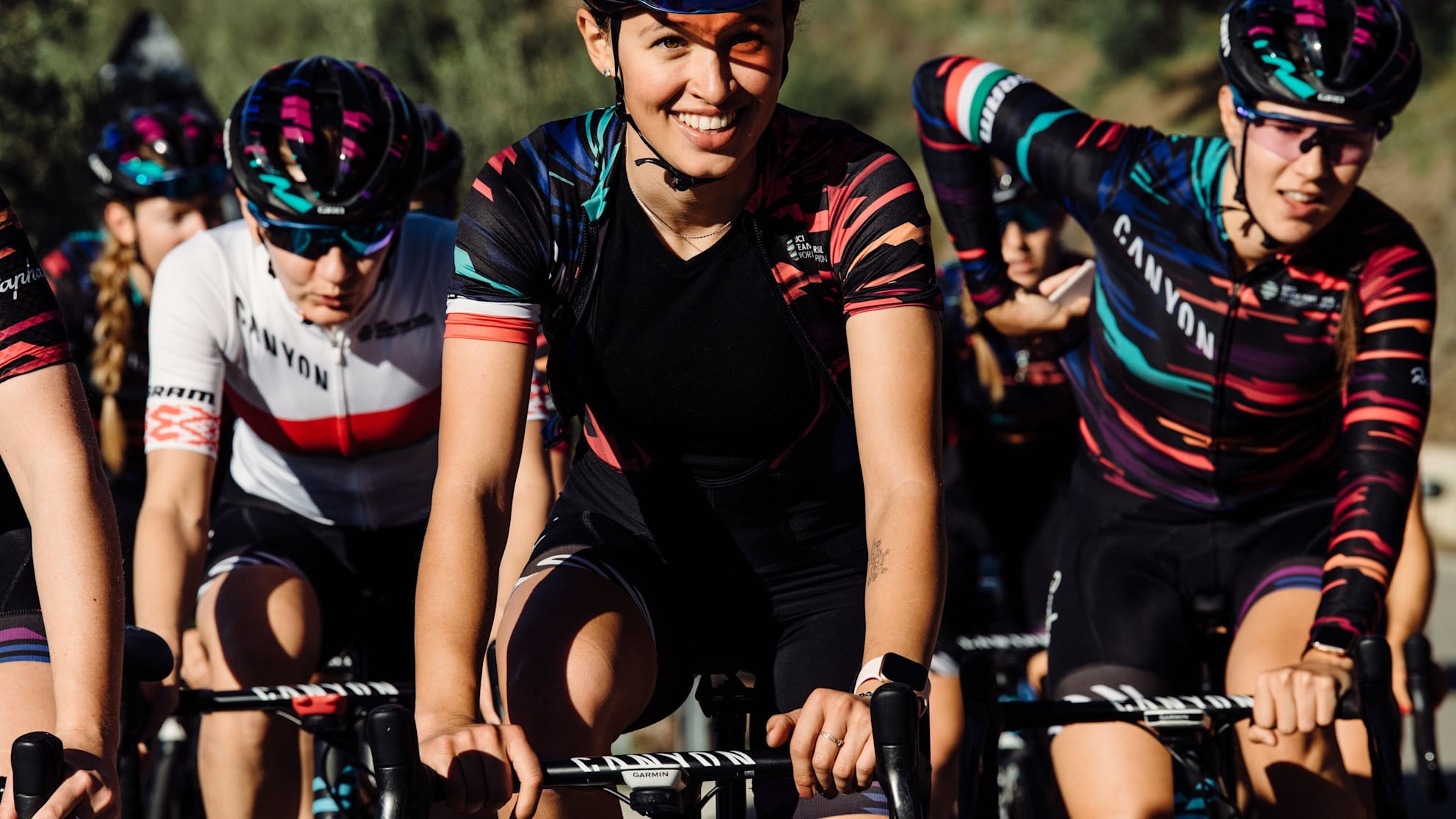 Kasia Supernova
Kasia Niewiadoma is an out of this world bike racer. A heart-on-her-sleeve attacker with jet heels, the CANYON//SRAM star will line up at this Saturday's Strade Bianche determined to win. Having placed second for three consecutive years, the Polish 24-year-old says that she now knows what she was doing wrong before, and hopes to take that step up. We spoke to her about success, suffering, and it all being ignored by the organisers.
09 February 2019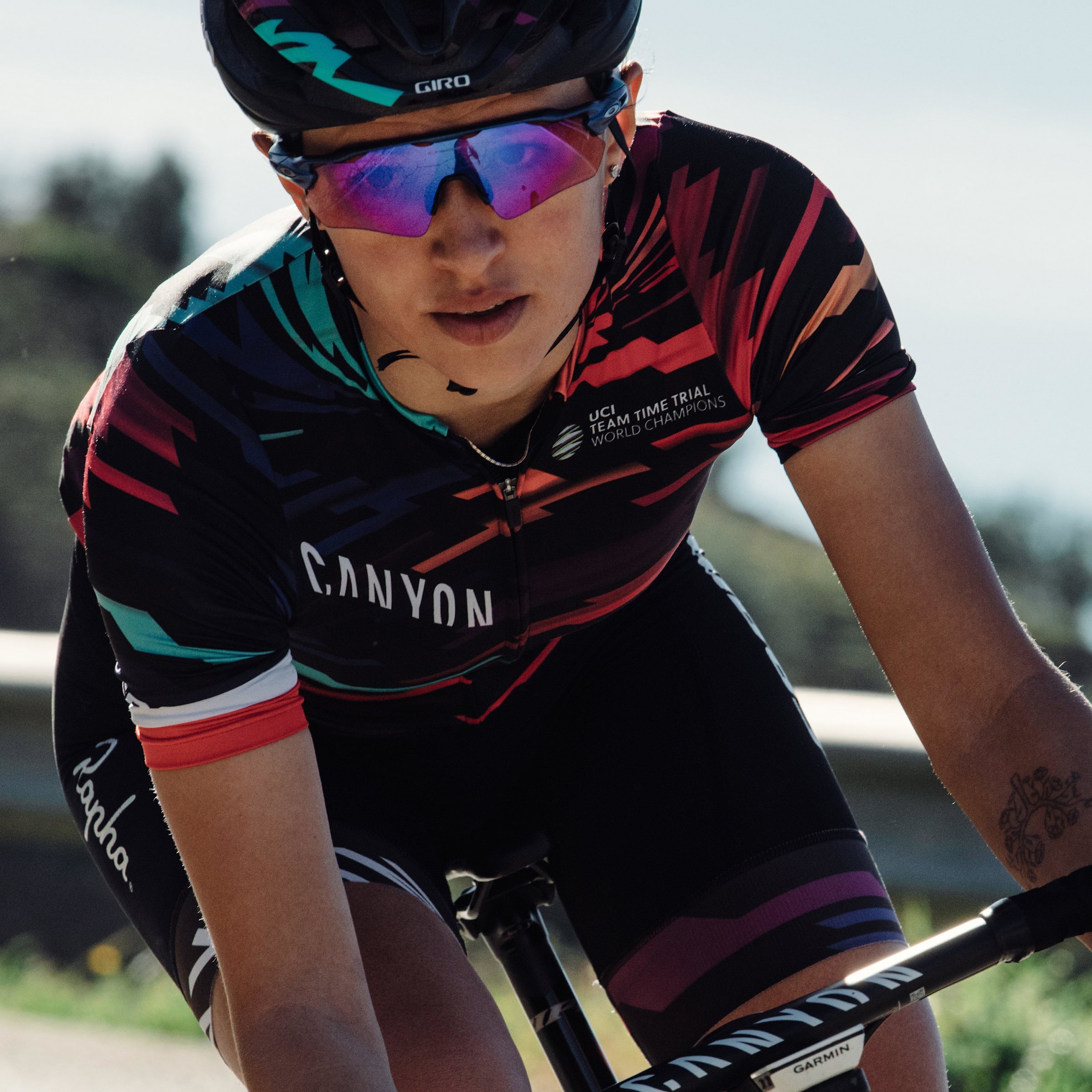 I love Strade Bianche, it's crazy.
You push your boundaries without even noticing, because you're in so much pain you just follow what the others are doing. You only realise it after the end of the race, when you can't even walk down stairs. I've never won. I've lost it so many times and come close so many times, but I know what I've been doing wrong, so this week I've got another chance and let's see if I can use it correctly.


Success this year would be winning Strade or one of the Ardennes Classics.
They're super important to me. I know that I'm capable of winning one of them, but there's something I need to work on and I just need to find it and make it happen. They're always in my heart, waiting for me to win.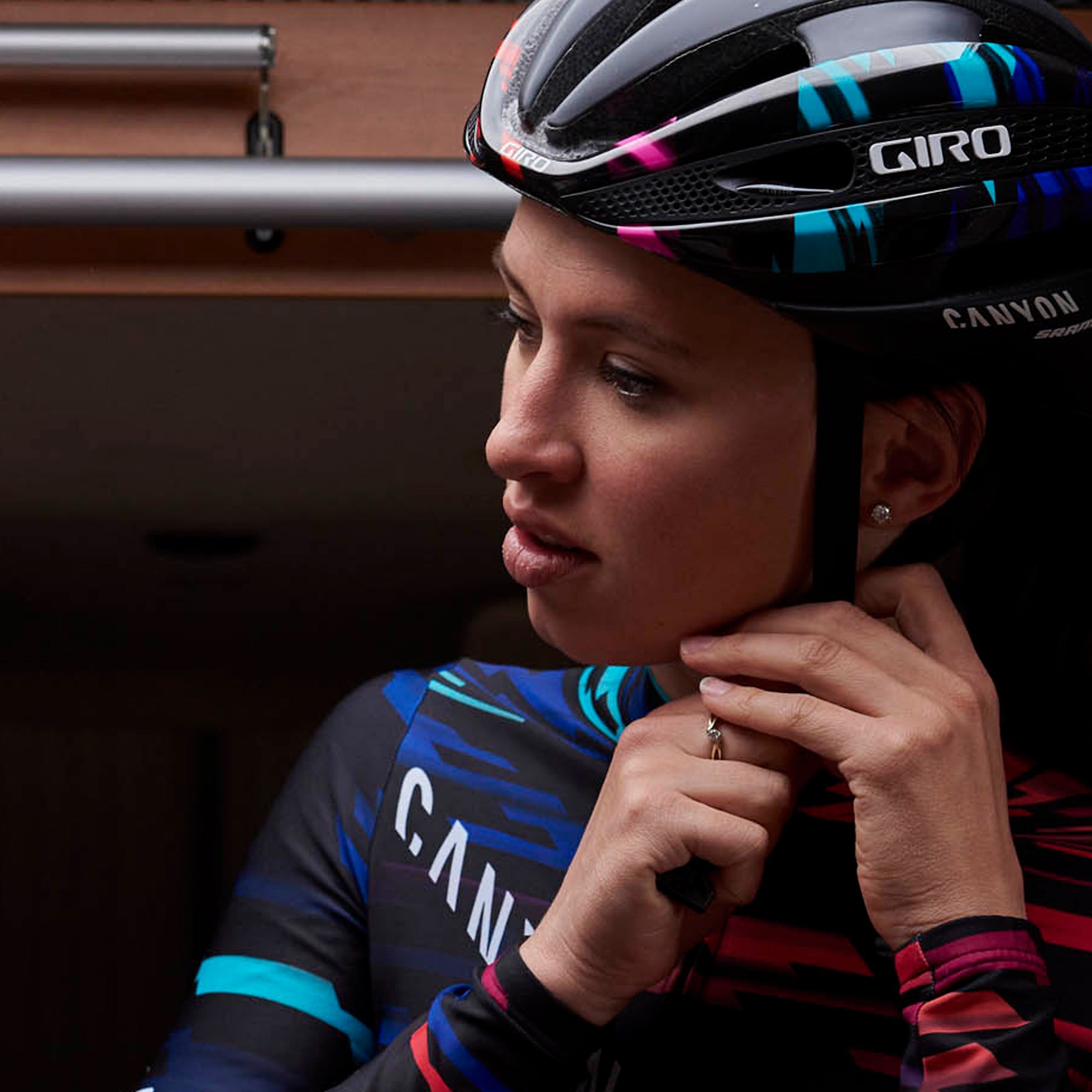 I've been working hard to forget about the pressure and try to race as I used to.
To listen to my guts, and not be too stressed about certain situations. To enjoy what I'm doing because it's super special – not many people have the opportunity to be here where I am, racing bikes, meeting new people and seeing new places.


Every single time I suffer on the bike, I feel that no one else is feeling pain, just me.
I have to constantly remind myself that everyone else suffers the same or worse. That helps me dig deep into the pain. I also try to take my thoughts to one particular place or point and focus. It helps me forget about what's happening with my body at that moment.


Being in 'race mode' means getting out of your comfort zone as many times as possible.
It's about trying to feel okay in those fighting moments where you really have to be extremely focused. It takes a lot of energy out of you, but once you're mentally ready to do it, then somehow everything goes easier.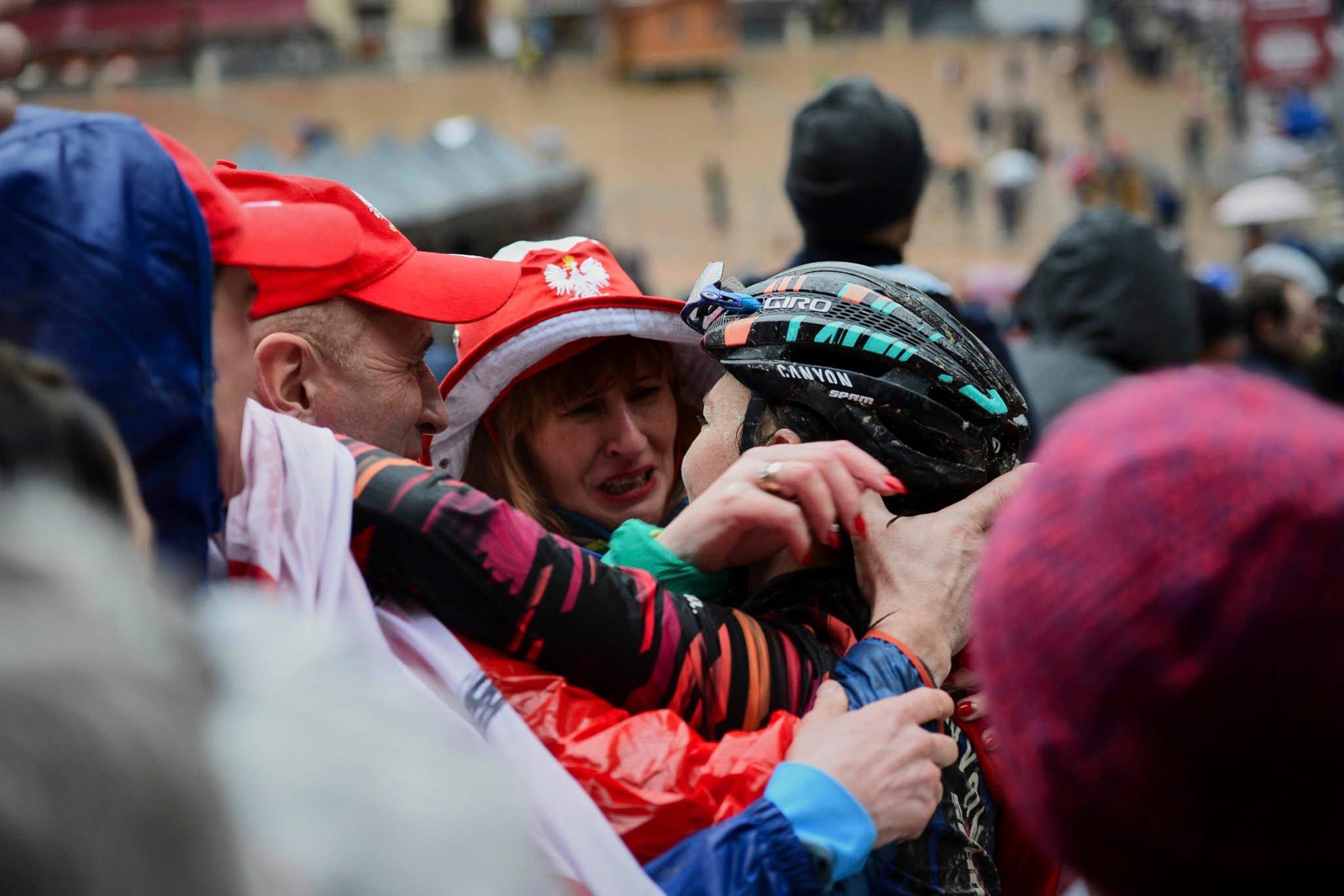 "They're always in my heart, waiting for me to win."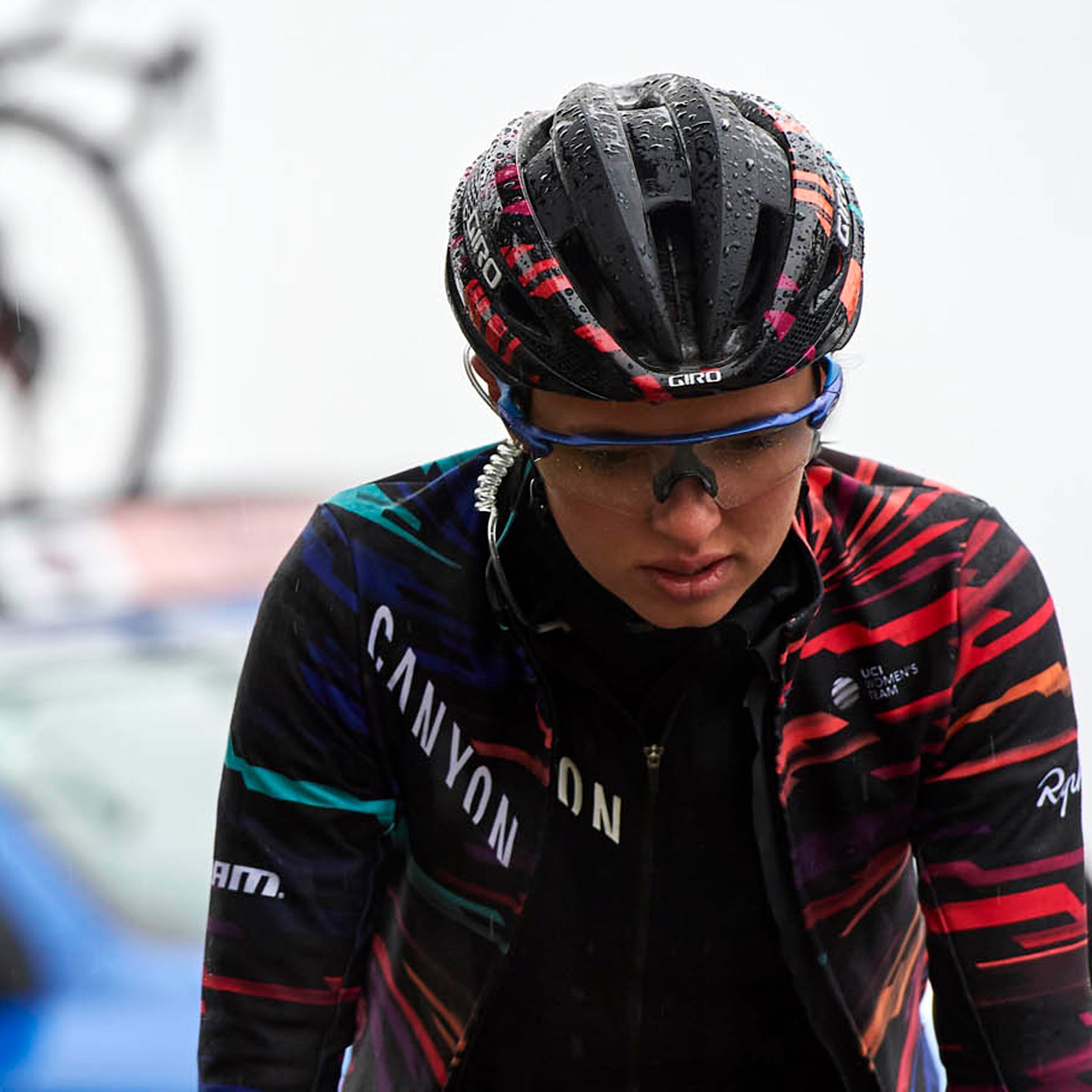 Whenever I lose I get these feelings that I both hate and love.
You're disappointed, because you lost and weren't able to fight for victory, but you get this hunger. You had your ass kicked, but you also know you'll come back. The idea of being the strongest is kind of like a drug. If you know that you can take control of a race and be unbeatable, it gives you these amazing feelings of happiness.


I was devastated with my performance after the Ardennes classics last year, especially Flèche
[Kasia placed 21st]. I felt shattered and didn't want to talk to anyone. My teammates helped me a lot because I realised that talking about it and letting those emotions out was the best medicine for me. Even if you underperform, they still have your back and love you all the same.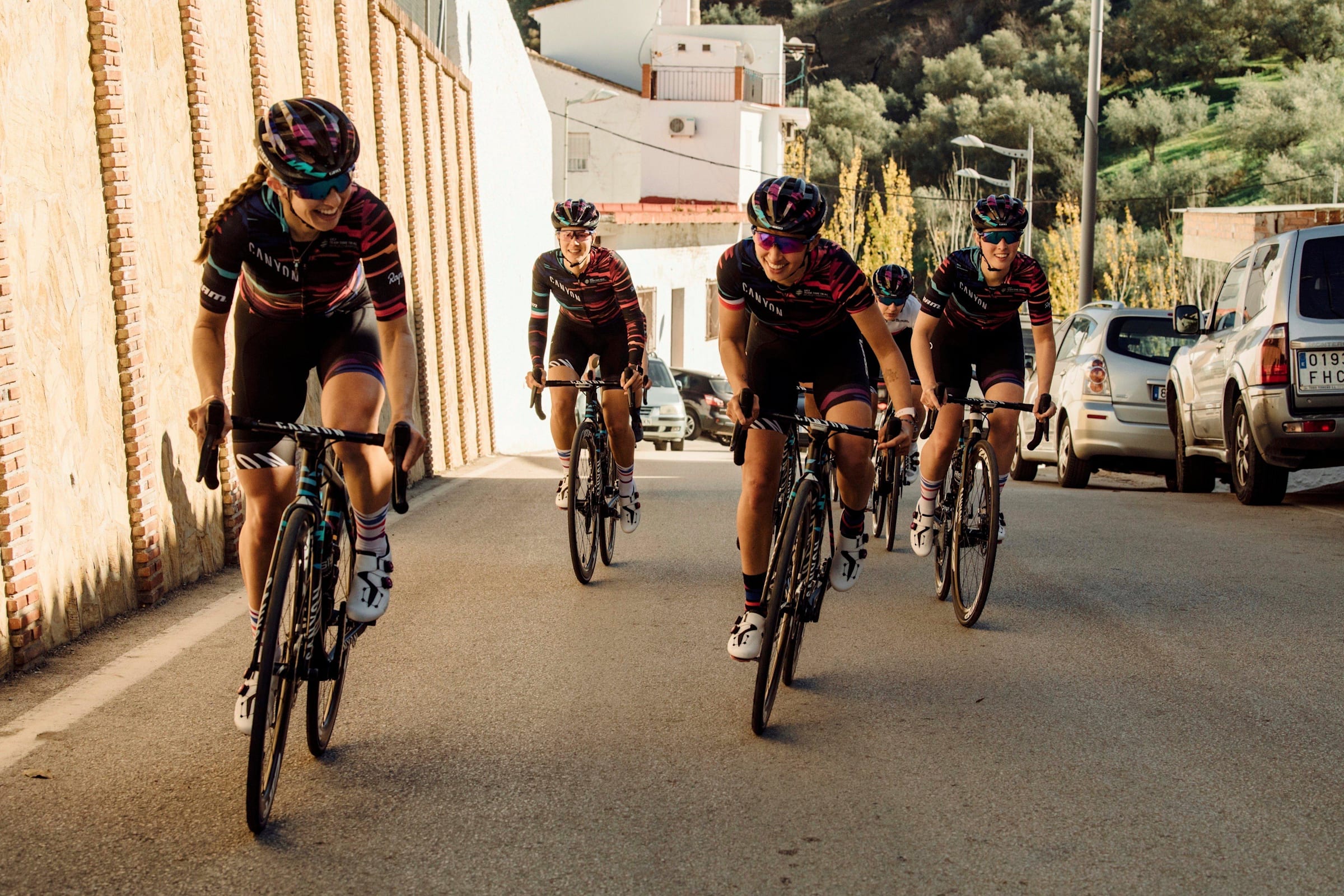 "You can hear people shouting your name and screaming and laughing – there are so many different emotions."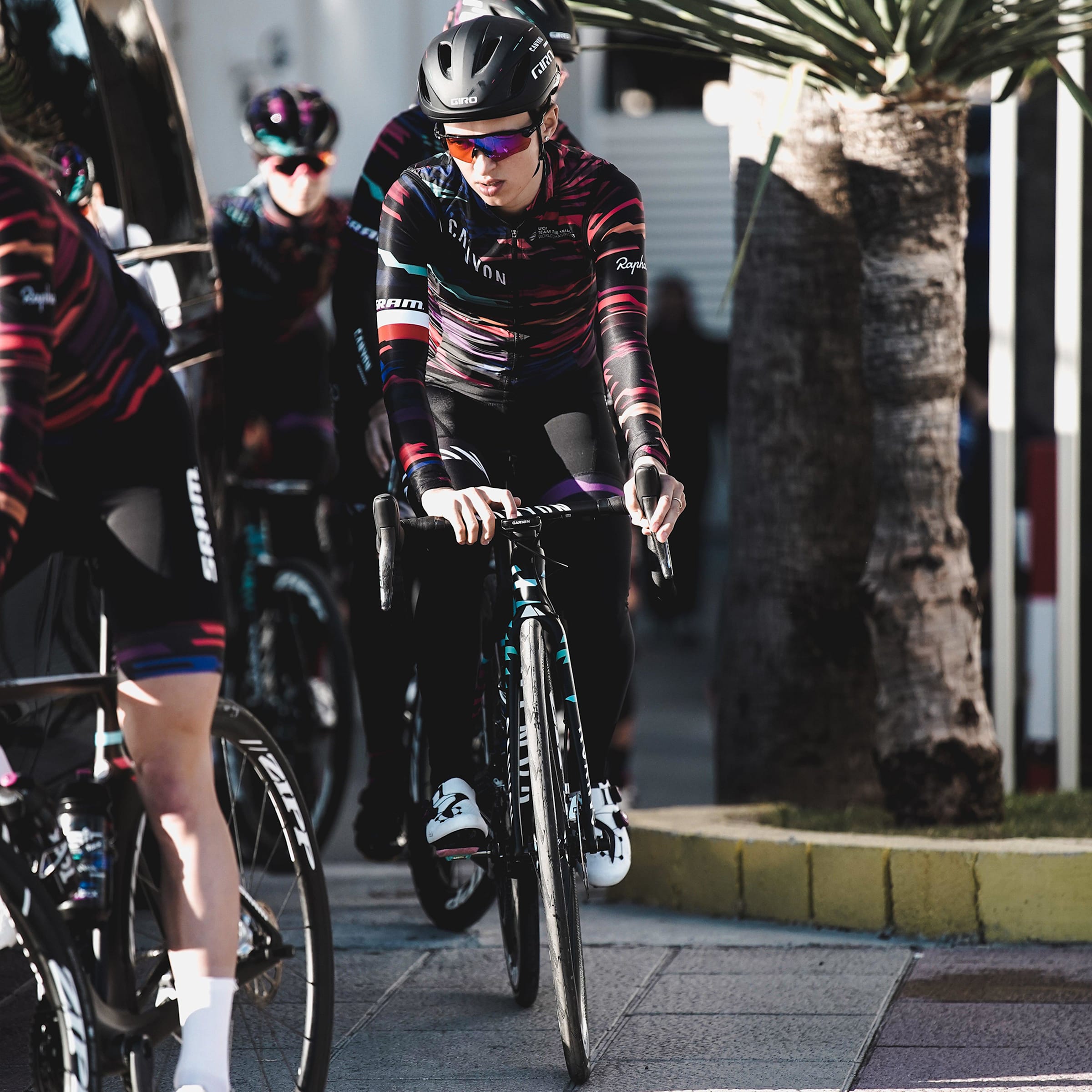 All of the women's races that take place on the same day as the men's race are special.
We have a crowd, lots of people who cheer for us, and it makes a huge difference when you're fighting for victory. You can hear people shouting your name and screaming and laughing – there are so many different emotions.


Sometimes I still feel that the race organisers aren't paying attention to our race.
Everybody is extremely focused on the men, which I understand because it's a bigger sport than ours, but especially with the broadcast, when we're racing our finale with say 30km to go, I think it would be more interesting to show our race than to show the guys who are just cruising in the peloton with 150km to go.


My team CANYON//SRAM has an ethos: 'Take the lead'.
To me, it means that no matter where you are, no matter what, you should try to take the initiative and find the solution. Whether that's in a race or in our private life, I think it's never too late to make a change in your life. Even in our darkest moments we can still find the solution to have a brighter day and a new beginning with a big smile on our face. We are in charge of our own lives so take the lead and don't let anyone dictate us.