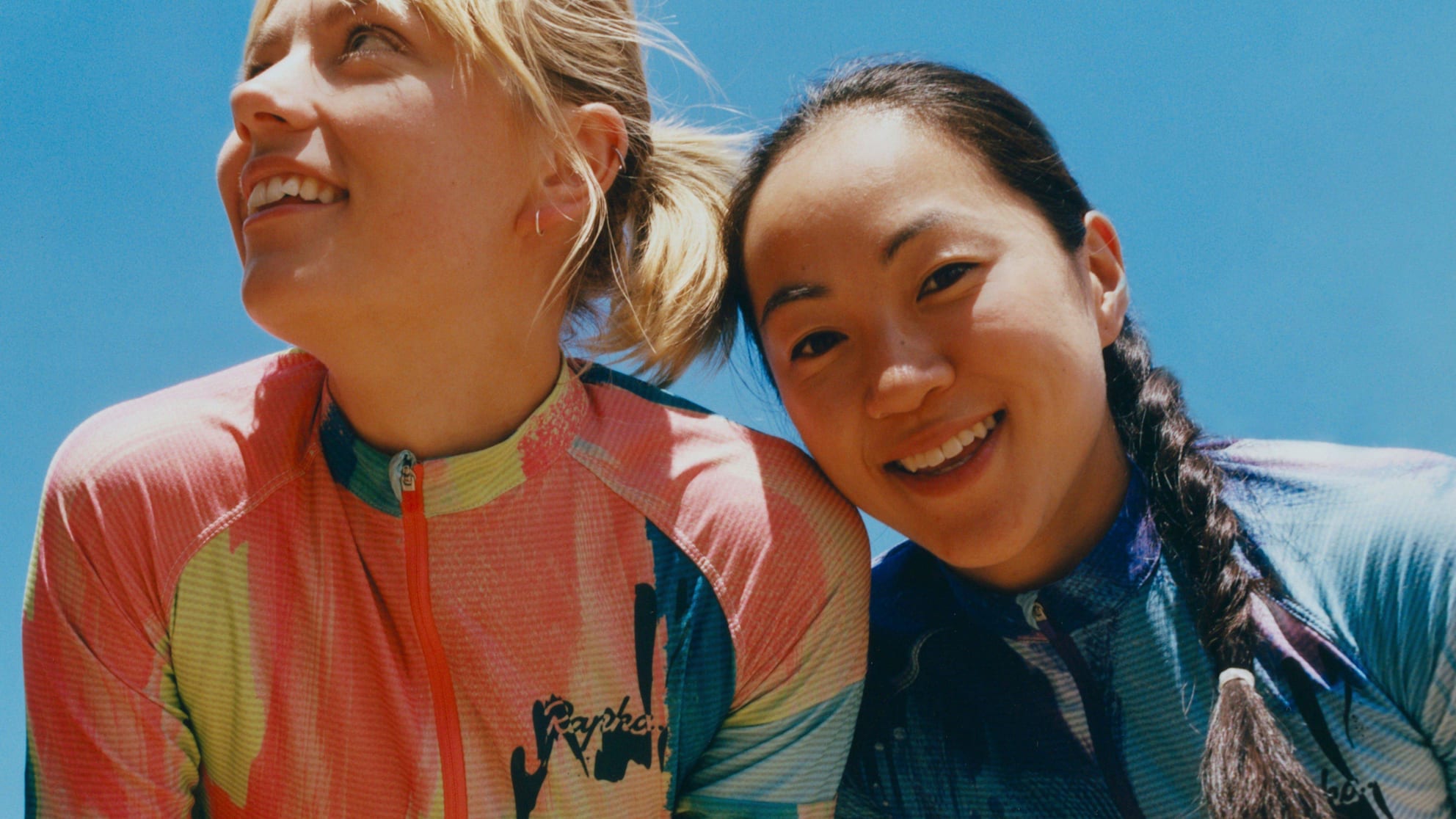 The Ellen Paige Leach Collection
Inspired by the stunning scenery of her native seaside town, artist Ellen Paige Leach has lent her signature style to our latest limited edition collection for women. The collection launches July 27th, with RCC early access from July 26th.
"I grew up in a seaside town on the East Yorkshire coast surrounded by country roads that wind through the Wolds, and chalk cliffs that stretch from Bridlington to Brempton. The shoreline is scattered with caves, coves and rock pools and the cliffs are home to thousands of seabirds in the summer. I never want to be too far from the coast, it provides never ending inspiration and beauty."

It's not hard to understand why landscapes like these are a constant source of inspiration for Ellen's artwork. Surrounded by scenery like this, she finds beauty in the natural world, and the largely overlooked area of East Yorkshire's coastline.

Graduating from Falmouth University with a BA Honours in Fine Art, Ellen now works full time as an artist. Her creative process is a progressive one, using photographs as the foundation for the finished article, she takes an original image and uses digital devices to break it apart.
"My process always starts with digital photography. I use my camera to capture moments as I move through the landscape, concentrating on shapes and colours I want to remember when creating the artwork. For this collection I wanted to focus on the movement of the land and sea along the Yorkshire coastline, so a lot of the bright colours used come from sunset images."

By creating a different, disrupted form of the original, each piece of work helps to highlight the beauty in imperfection. This technique produces the unexpected, each one a totally unique piece. "Working with scripts and code means the outcome is unpredictable and it can be quite time consuming to get something I am happy with, although it's always the most exciting part."

This special collection itself was a product of unpredictable circumstances. Used to travelling all over and making work in response to the places she visits, Ellen's faced some challenges more recently.
"The pandemic made it pretty impossible, so I found myself adapting to a new way of working. I'm lucky to live on the coast, and I used this time to reconnect with the landscape right on my doorstep. The two prints in this collection are made from multiple images of the coastline that stretches from Sewerby to Flamborough Head, ending at Bempton cliffs. It's an area full of hidden beauty. I never appreciated it more than I did during the lockdowns.

"I loved having the opportunity to create artwork that would become something more than a two-dimensional piece on a wall, the idea that the artwork would become functional pieces of kit was so exciting to me.

"Hopefully it inspires women to get outside. Cycling is such a wonderful way to experience the world around you and this collection highlights that things traditionally seen as 'imperfect' can be beautiful too."
The complete Ellen Paige Leach collection launches July 27th, with RCC early access from July 26th, so why not browse our exciting range of new arrivals why you wait.