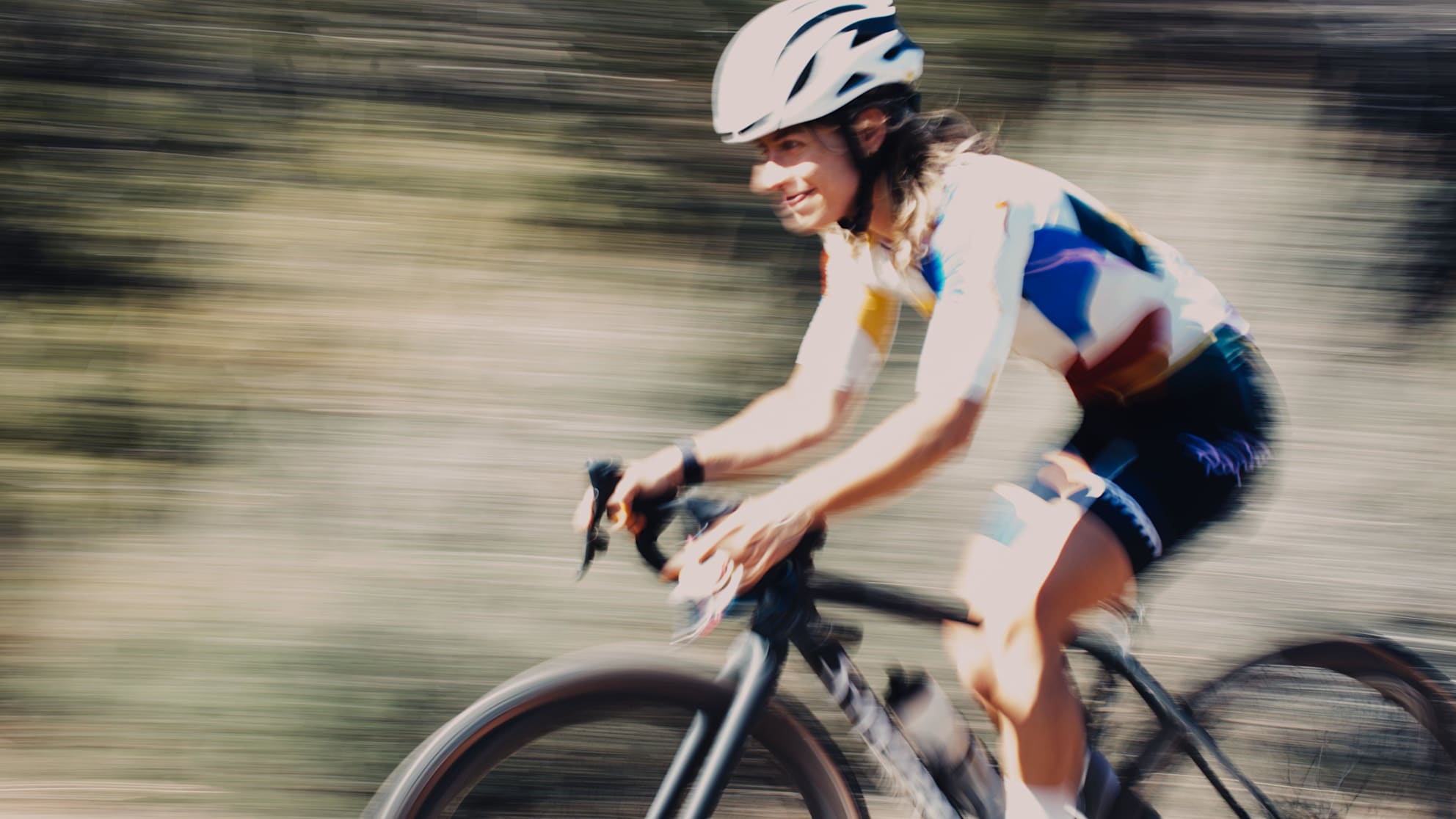 Sarah Sturm
From cross national championships to coaching the next generation of riders, the world's greatest gravel grinders to a full-time graphic design job, Sarah Sturm has a lot going on, and cycling is just the start.
14 July 2021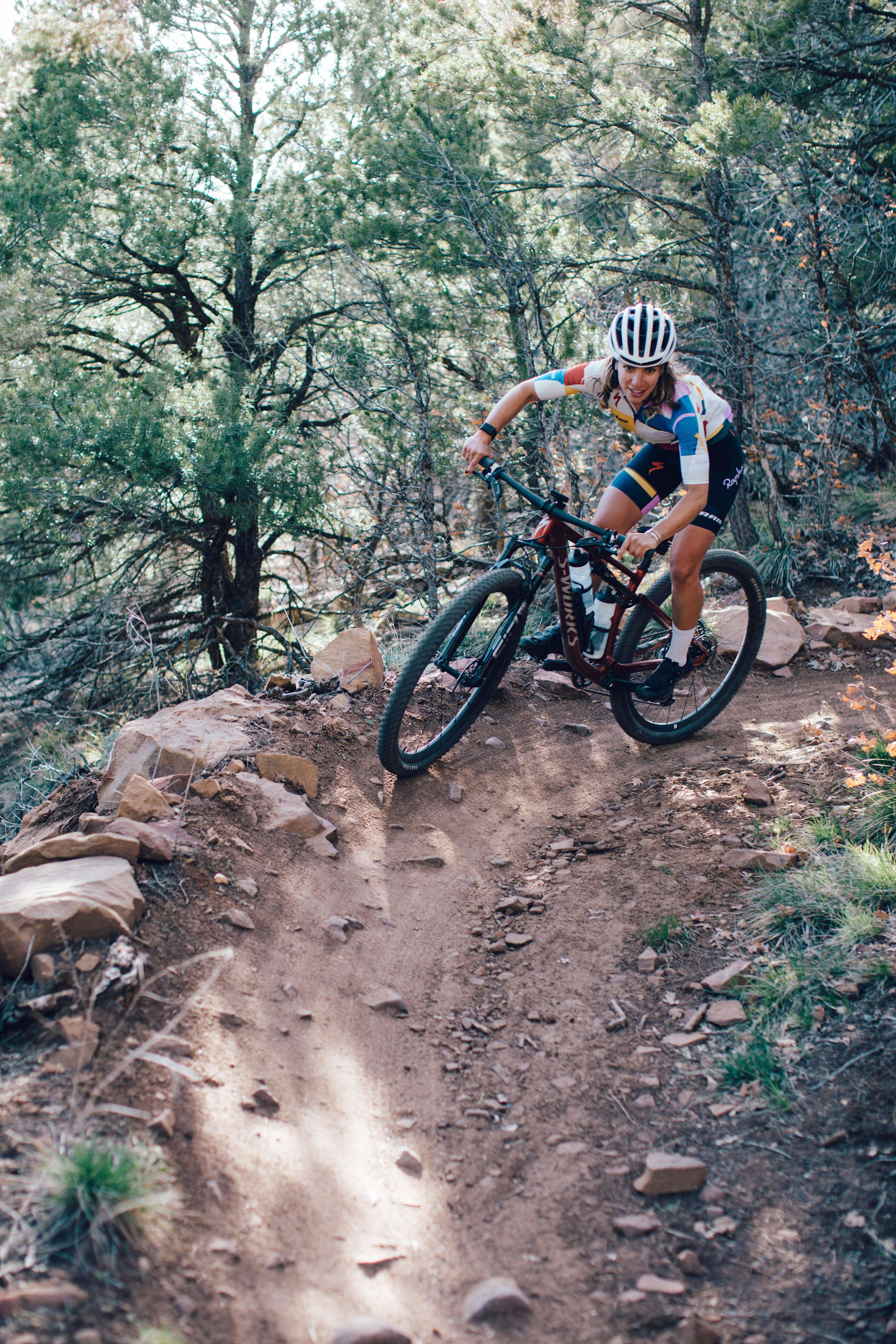 Sarah Sturm is quite unlike any other professional bike rider. A latecomer to the sport, she started cycling at college and enjoyed plenty of early success in road racing but decided that the hyper competitive racing scene was not one on which she wanted to stick around.

It would be a few years before she returned full-time to cycling but the second time around she followed her heart into off-road riding. In 2019 alone, Sarah raced to podium finishes at the Belgian Waffle Ride, SBT GRVL, and the Sea Otter Classic, and she's also a two-time US Single Speed Cyclocross National Champion.

Despite these accolades, it's Sarah's love for the community that keeps her competing. Outside of work and racing commitments, she spends a lot of time coaching her former Fort Lewis collegiate team in Durango, helping to instil a sense of balance and perspective into a new generation of aspiring riders and racers.
"There's this script that we all thought we had to follow. To be a great athlete, you have to be this cut-throat, competitive athlete. That's entertaining to a certain point but to me, I was never in awe of those characters growing up"
Where many of her competitors commit themselves to the monastic lifestyle, Sarah's main commitment is maintaining a healthy balance between all that she's passionate about. Off the bike, with a successful career as a graphic designer, her life is just as exciting as it is in the saddle. It's this balanced approach that has enhanced her racing capabilities by lending a sharp sense of perspective to race results.

Though she was born and raised in Albuquerque, New Mexico, Sarah now calls Colorado home, and her favourite trail through the La Plata Mountains is just a short ride from her front door.
"Those who are humble and kind, but then destroy at their sport, that's way more inspiring. Wouldn't you rather go for a beer with someone who you think 'Wow, I just watched you at the Olympics and you're a cool person?' That's the archetype that pro athletes should chase."
No Finish Line Collection
An evolution of last year's collaboration with Sarah, our latest design depicts the different parts of her personality and her approach to racing. Bold, bright and a little bit different, the print is colourful and creative, with 'storm' graphics a play on Sarah's surname and chequered graphics to celebrate her 'no finish line' mentality.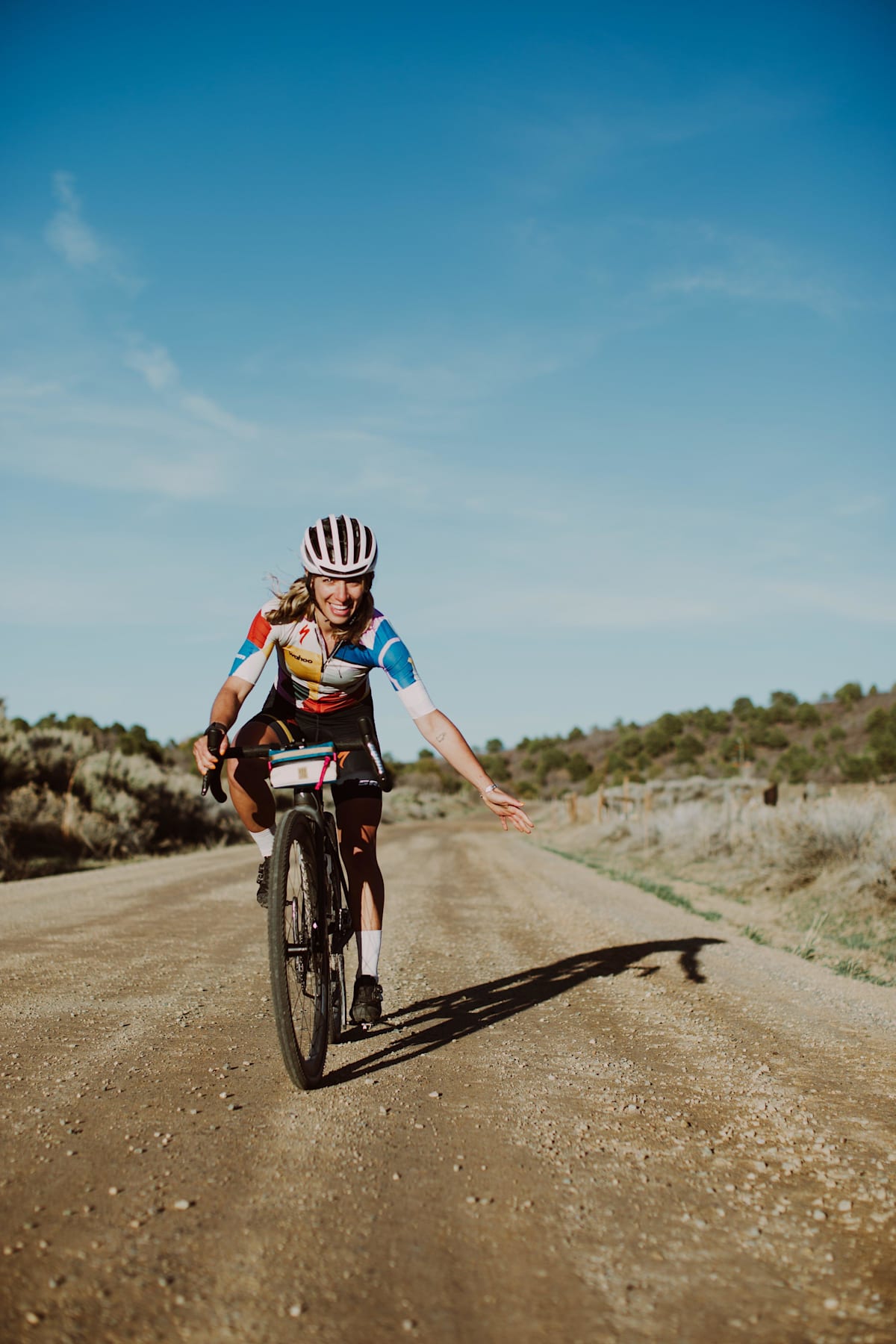 LIFETIME GRAND PRIX
Six races, 60 riders and 560 miles of varied terrain. The Life Time Grand Prix is a series of epic off-road races that take place from April to October in six iconic locations. And with a $250,000 prize purse split evenly between men and women, it's not one to miss.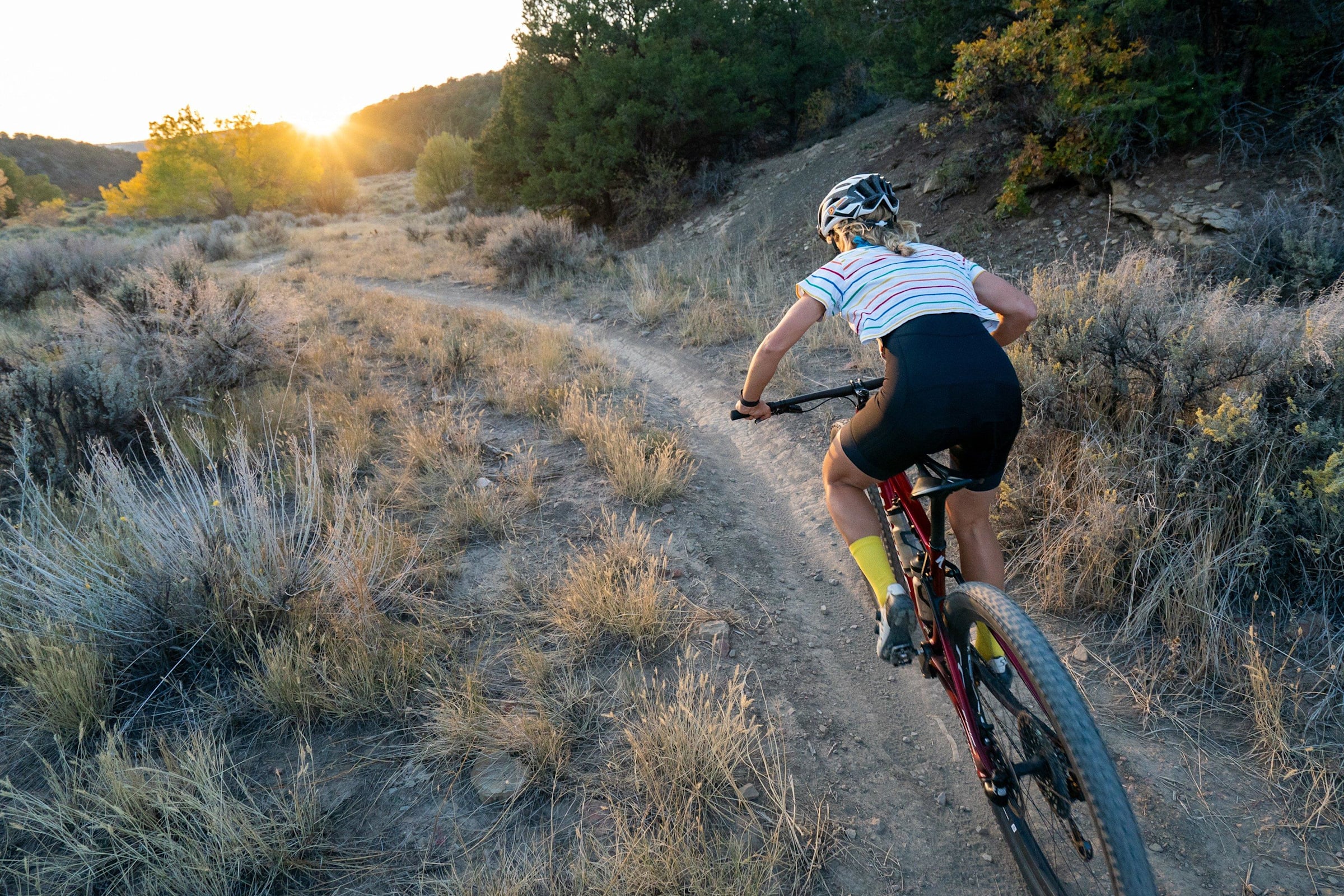 TALKING ABOUT HER GENERATION
Hailed as a new kind of athlete, two-time national champion Sarah Sturm is pioneering a fresh approach to racing. We recently spoke to her at her home in Colorado to talk about gravel racing, embracing her creativity and coaching the next generation of cyclists.
OUR ELITE ROSTER
From the Australian outback to the US crit scene, we sponsor inspiring teams and athletes around the world. To find out more about our Rapha athletes, click below.