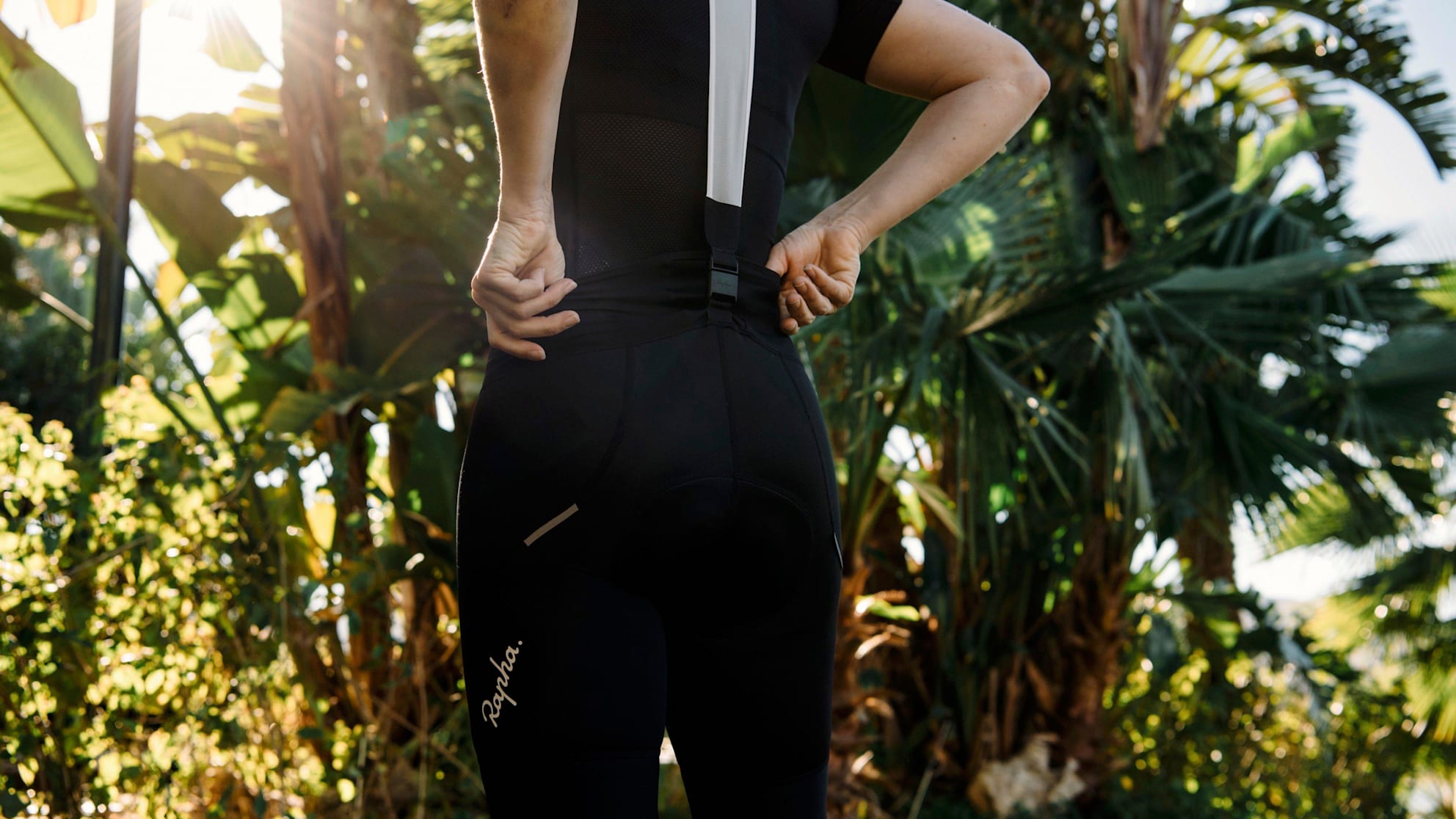 New Women's Chamois
Three new chamois pads designed specifically for women, each three years in the making, all with a single goal: to make our women's cycling shorts the most comfortable in the world.
12 March 2019
"Our sole aim with this project was to improve the experience of riding for women. After five rounds of wear testing over 15,000km on the road, we've not just raised the standard but completely reset it."
– Maria Olsson, Design Manager
DESIGNED BY WOMEN
Research phase
Working with specialist physio Nicola Roberts, we identified common issues many women have when riding, such as pressure points between the pelvis and the saddle.
Design
The design, development and production of the new chamois pads was led by female riders at Rapha Works.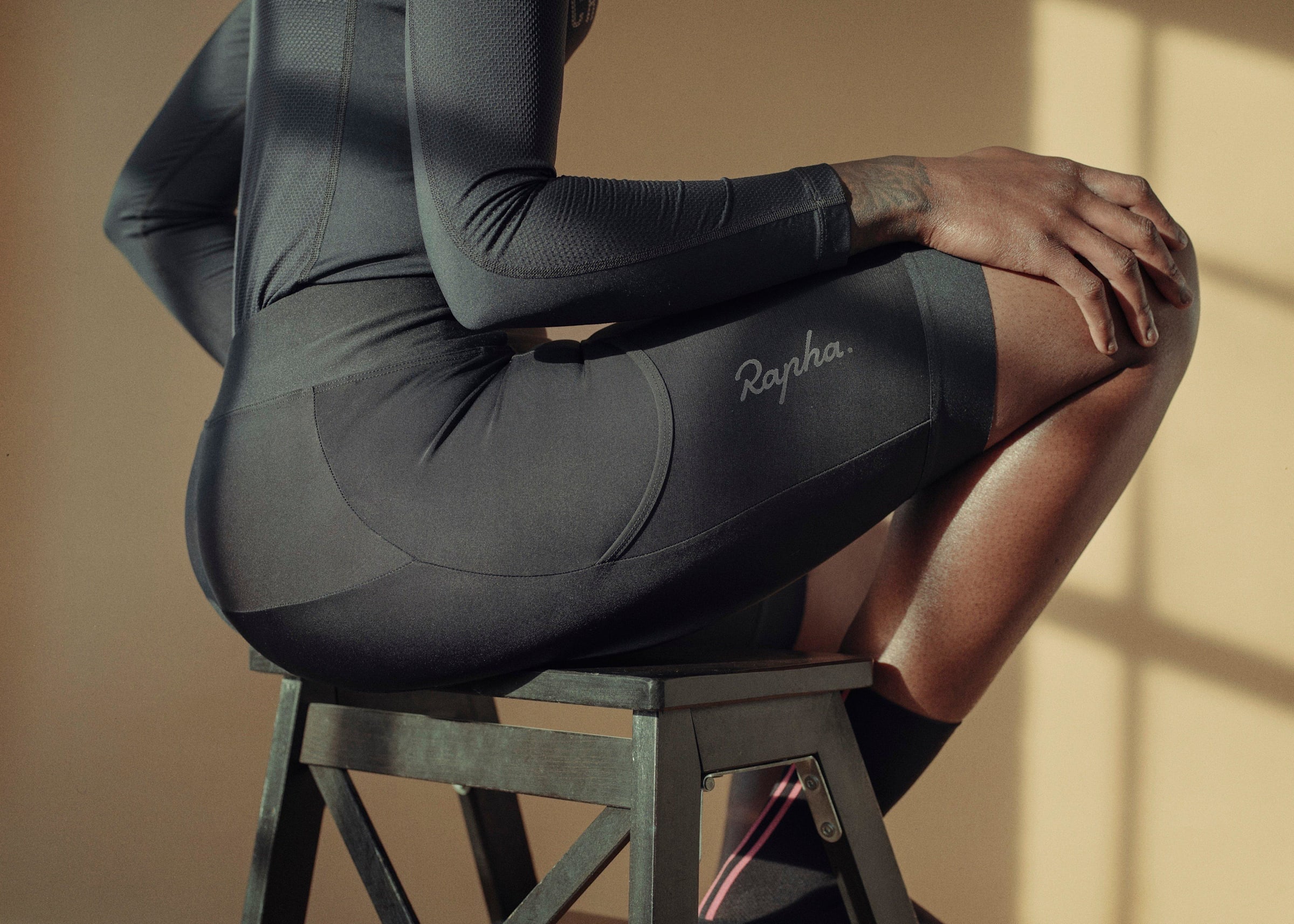 Pressure mapping
Early prototypes underwent an exhaustive series of mapping tests to ensure optimal pressure distribution.
Wear testing
A wide range of women, from professionals to commuters, tested our new chamois pads, clocking up 15,000 kilometres on rides all over the world.
Over to you
We believe the new chamois pads in our latest range of women's bib shorts are the most comfortable in the world. But the ultimate seal of approval is still to come.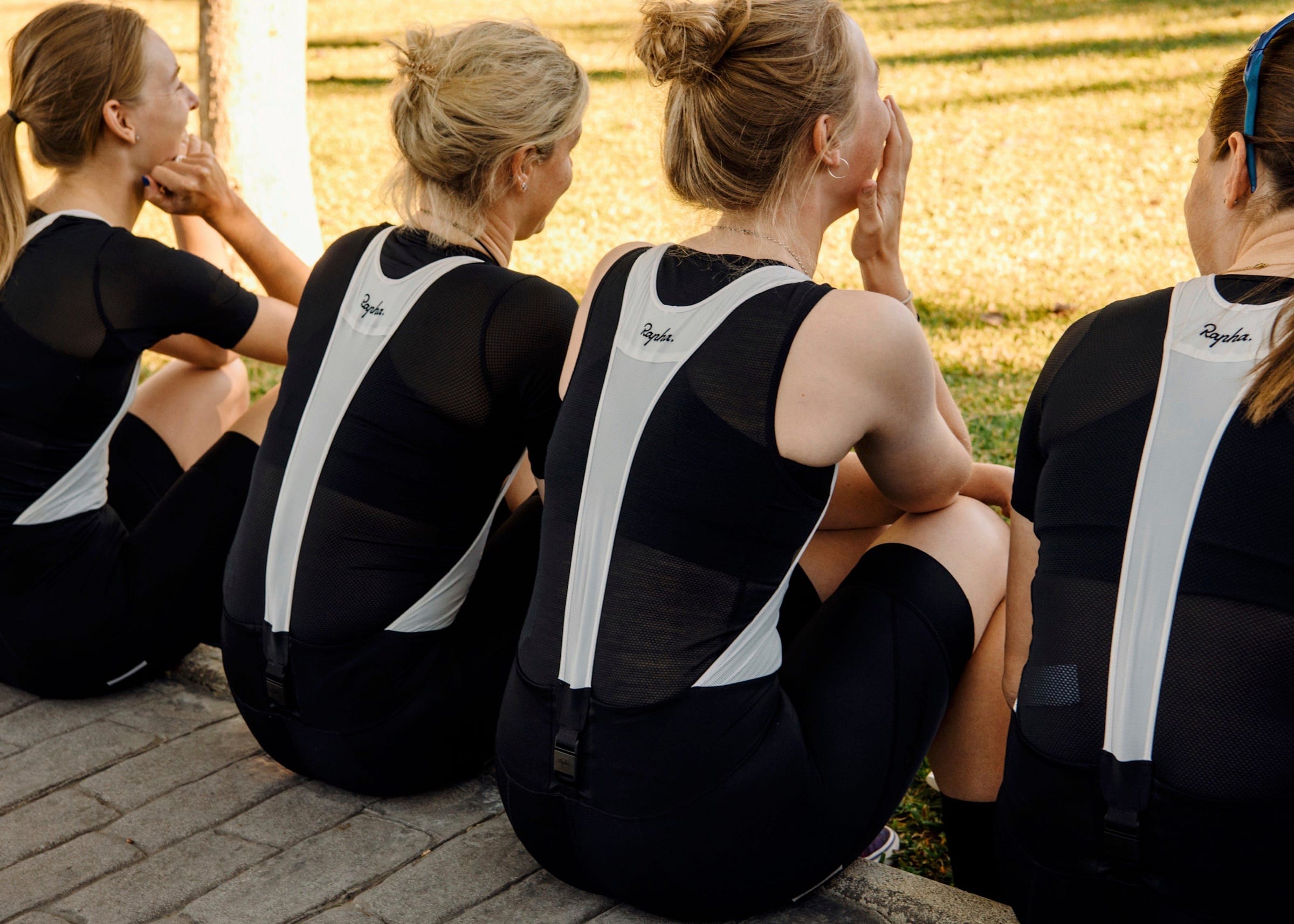 Introducing
SOUPLESSE DETACHABLE BIB SHORTS

A redefinition of the women's bib short with a self-centering magnetic clasp for speedy stops and an entirely redesigned race chamois, made for comfort when riding hard.
Chamois
Multiple foam layers, each of varying density, combine in a lightweight race pad that provides comfort without compromising performance.
Fit
Cut and shaped to wrap around the leg in an on-bike position with a minimal seam construction to prevent bunching at the hip.
Function
Designed for your fastest rides with a self-centering magnetic clasp for speedy, subtle toilet breaks.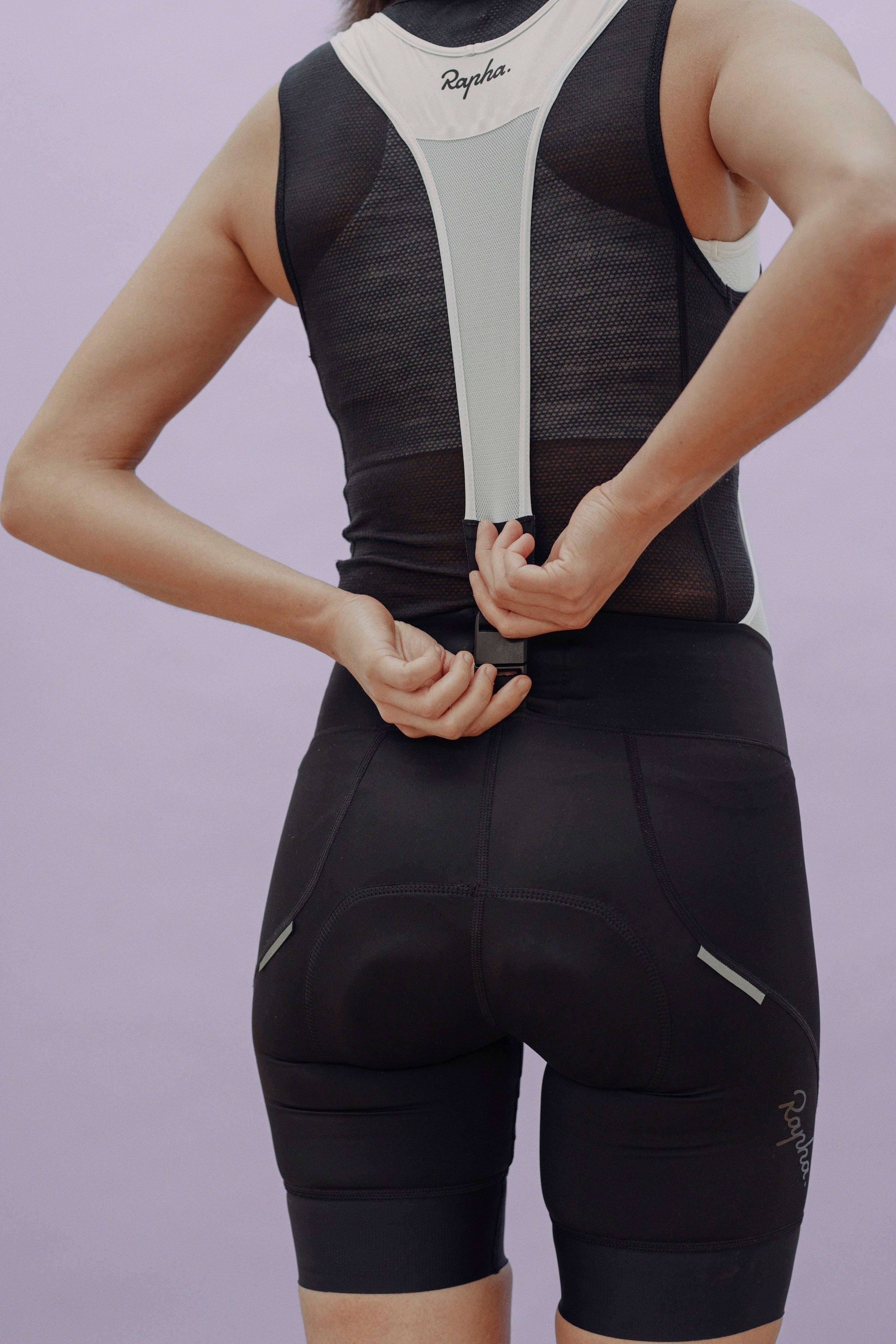 "While guys can just pull over to the side of the road and do their thing, I've wasted so much time looking for a suitably subtle spot. It's so much easier now with the detachable bibs."
– Jess Morgan, product tester and track racer
Explore Cargo Bib Shorts

This is our ultimate adventure bib short. With water-resistant Shadow fabric to weather the storms and pockets to carry your rations, you're all set to head for the horizon.
Chamois
Air mesh layer reduces vibration on uneven surfaces while antibacterial treatment and quick-drying fabrics maintain freshness of multi-day rides.
Fit
Stretch-woven, water-resistant Shadow fabric creates a compressive fit while a lightweight, breathable upper section wraps around the torso.
Function
Designed to carry riding rations, repel the rain and dry quickly in time for the next day's ride, these shorts are made for long-distance riding.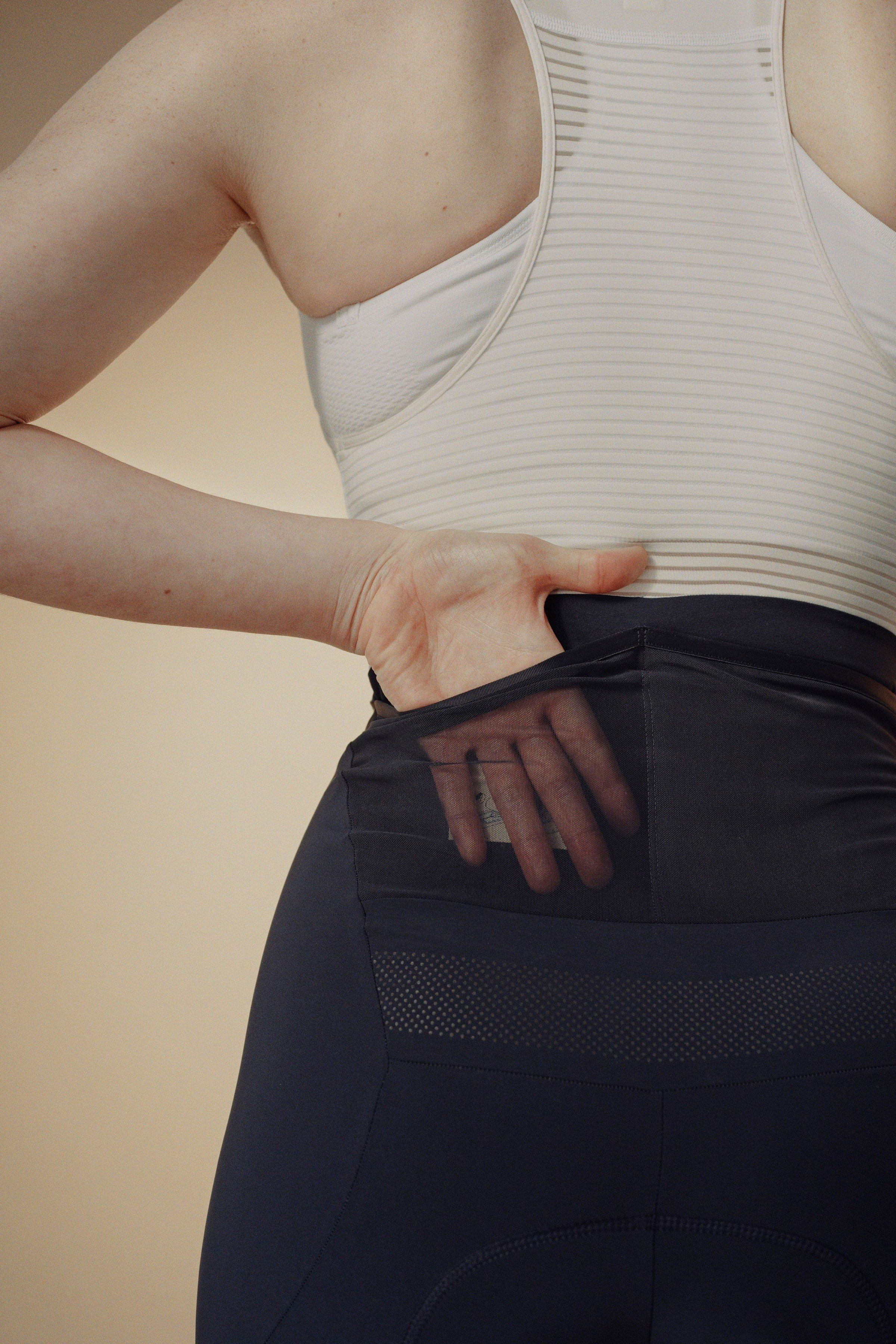 "The pad provides a level of support that noticeably reduces numbness without you even realising they're there. That's the mark of a good pair of bibs in my opinion. I'm a total convert."
- Anna McLeod, wear tester and endurance racer
CORE CARGO SHORTS

Go anywhere and take everything on your next ride with our standard-setting everyday bib short. They cost less than you might think and incorporate cargo pockets for the spare change.
Chamois
The Classic pad delivers all-day comfort with softer foam up front and 8mm or 10mm of higher density foam at the rear, depending on your size.
Fit
High-stretch fabric suits a range of body types, dense-knit fabric balances compression and comfort while laser-cut leg grippers add stability.
Function
Your go-to shorts for rides of any length when you want the freedom to wear a jersey or a t-shirt and need food for the ride close to hand.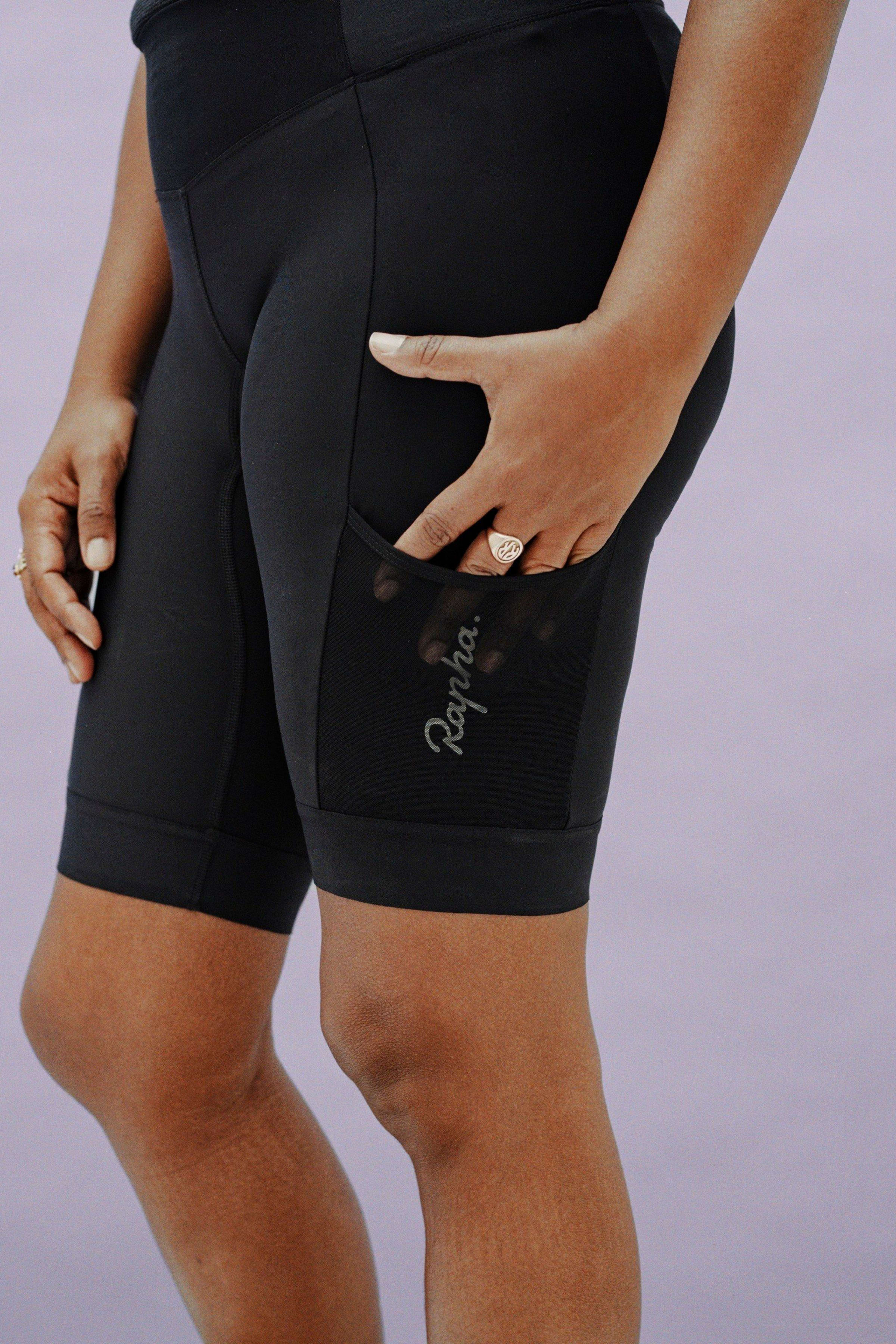 "I have to snack throughout the day and don't have time to stop. The pockets on the Core shorts have been brilliant for easy access to food and keeping me going."
– Latoyah Clark, bike messenger from Hackney, London
THE BOTTOM LINE

Our trio of new women's chamois pads are made for different kinds of riding, with varying foam densities and thickness attuned to the intensity and terrain. Though disparate in design, they are each manufactured following these guiding principles.
Size-specific
Foam thickness varies according to the size of the bib short for an improved fit.
Dual density
Softer foam takes pressure off at the front, higher-density foams support the sit bones.
Antibacterial
Super soft top layer fabric with antibacterial treatment for long lasting comfort against the skin.
No seams
Pre-moulded and entirely seamless construction eliminates any irritation caused by pinching or chafing.