A Force of Nature: Brain Dead x Rapha
Technical, durable and designed to turn heads, the Brain Dead x Rapha collection has been created for both trail blazers and builders alike.
Borne from a combination of counter-culture and conservation, mountain biking has always had its roots in rebellion. To help create the perfect range of Performance Trailwear that lives up to its legacy, we teamed up with dial-shifting creative collective, Brain Dead, to construct a new kind of collaboration, and bring a little disruption to the design.
Undefined by a singular style or particular person, Brain Dead make graphic-led apparel that's supposed to stand out. A creative collective made up of artists and designers from around the world, they're unafraid of bringing the party to their products. And this collection is no different, honouring the unassailable spirit of mountain-biking, and those that don't take life too seriously. Bringing their signature subculture-inspired designs to our line of performance trailwear for a collaboration that's created for outdoor exploration and everyday style.
Trail riding is inherently shaped by nature, just as we shape it. From the singletrack itself to our surroundings we exist in tandem with it, one moving around the other. The collection takes inspiration from this perpetual flow of kinetic energy, a nod to the genuine care for the ground we ride on and the scenes that surround you. The mutual give and take in mountain biking means builders and riders see themselves as stewards of the trails, creating and preserving them with their bare hands.
Drawing on some pre-existing styles and bringing in some brand new ones, the collection features products like the Brain Dead x Rapha Trail Maintenance Pants, a new kind of cut designed to sit perfectly at the intersection of technical and streetwear. Meanwhile, the Trail Windblock Jersey keeps its original silhouette, but offers an unmistakably Brain Dead twist.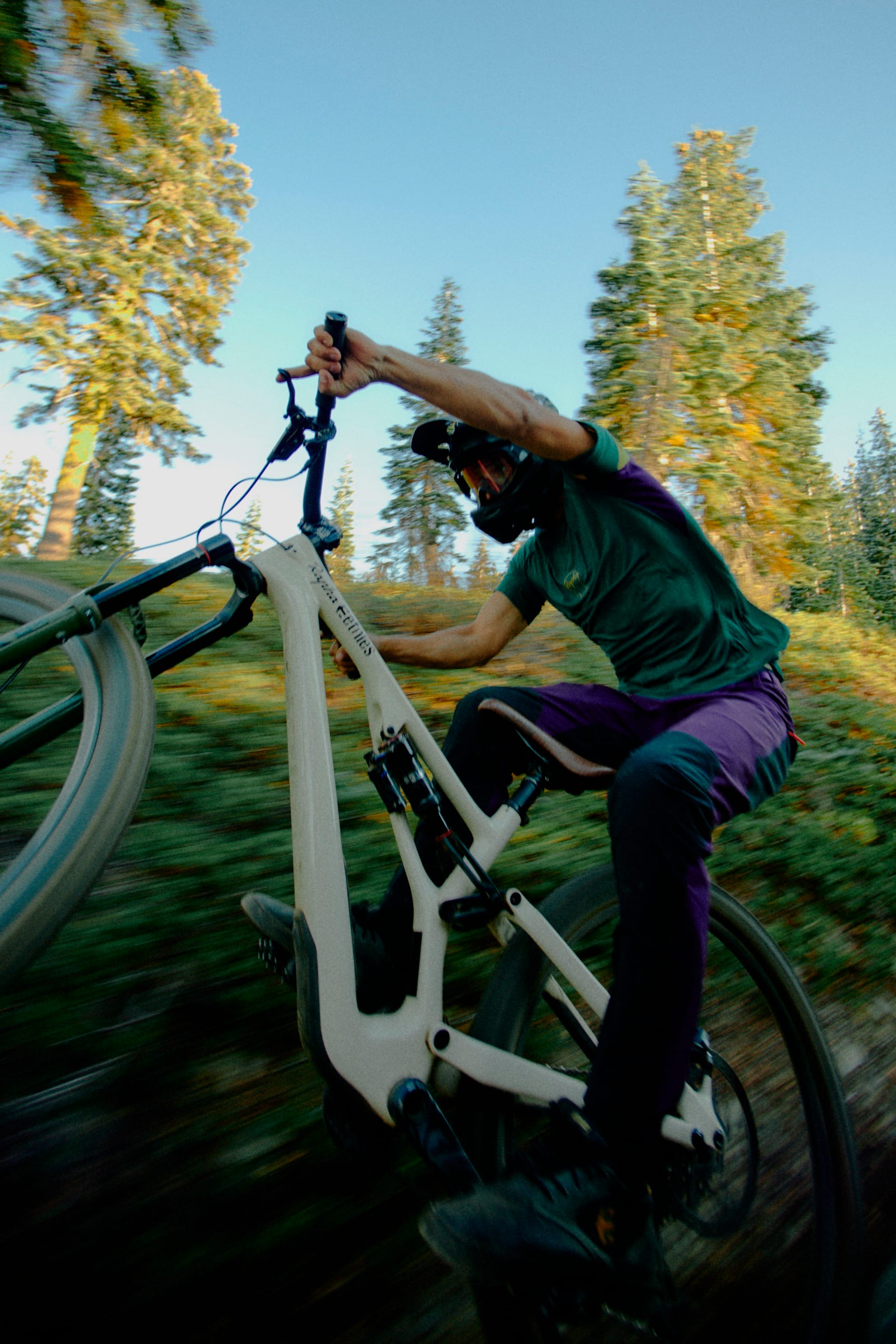 "This collaboration was born from a mutual love for being outdoors and an understanding of nature's role in shaping the experience of mountain biking. The resulting collection captures the spirit of the subculture of mountain biking, merged with the playful vibe of the Brain Dead universe."

- John Roberts, Lifestyle Director